Message to Employees from Company Medical Director about COVID-19 Vaccinations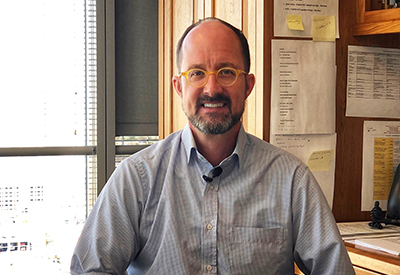 To: All Freeport-McMoRan Employees
From: Dr. Richard Vinroot, Vice President and Medical Director
Date: January 28, 2021
As the COVID-19 vaccine rolls out across the U.S. and the world, I'm getting questions about what's next for our communities, our employees and our company. It is a dynamic situation, and we'll do our best to keep you updated with what we learn.
We strongly encourage all employees who can get a vaccination do so when there is an opportunity. This benefits not only you, but also your community and our business. The availability of vaccines is controlled by governmental agencies.
I understand there are some concerns about the vaccine, so I thought it would be helpful to share my personal experience with participating in one of the vaccine's clinical trials last year. I volunteered to receive the vaccine to help our employees and our company – to be part of the solution and do more than just advise employees about what to do to protect themselves.
I was one of the physicians invited to be part of the initial group of 30,000 people in August and September to receive the Pfizer two-dose vaccine. The Pfizer vaccine is nearly identical to Moderna, which are the two vaccines available in the U.S. Pfizer later added another 13,000 participants to its study.
Here's what I experienced: After the first dose, my arm was a little sore, like when you get any shot. Three weeks later, I received the second dose and was a little achy with mild chills – but no fever – for a few hours, then the symptoms completely went away.
This was reassuring to me because my short symptoms with the second dose indicated my body's immune response was working properly. My antibody test confirmed this. The vaccine is not a "live" vaccine and does not "give" you coronavirus. It's a new type of vaccine that creates an immune response, so when you are exposed to coronavirus, you likely will not get sick.
You may have heard a lot about the compressed timeline for vaccine trials. From my experience, the trial was just as thorough as any medication or vaccine timeline in the past. Time was saved by using technology to collect data. Every Sunday, I uploaded my personal information instead of making an appointment and being interviewed in person. That allowed the process to move much faster.
Adverse reactions are rare, and the immunity provided was 95 percent or better, which is highly effective.
When the vaccine is available for your age group, I encourage you to get it at your local health clinic or other places where the vaccine is offered – even those who have recovered from COVID-19 are recommended to get it.
At this time, the company is unable to hold vaccine clinics like done in previous years for flu shots in the United States, as the vaccine distribution is being handled by government agencies. However, we will be working in partnership with governments in countries where we have offices and operations to roll out the vaccine to our employees, per the guidelines set up by those countries.
Under U.S. federal COVID-19 guidance, the cost of the vaccine should be covered by the government. If there is an administration fee, your medical insurance should cover that with no out-of-pocket costs. Showing your medical I.D. card at the time of service will confirm any financial responsibility.
I expect that community vaccination spots will be set up more widely at some point much like we are seeing in a few places already. Please monitor your community information to know when your age group can register and make an appointment for the vaccine.
In the meantime, keep up the good work and continue to watch your physical distance, wear a mask, wash your hands frequently and stay home when sick. This applies even after receiving the vaccination, until it has been widely distributed. It is important we maintain rigor in observing all of these precautions to help stop the spread of the virus.
I do believe the vaccine will be the silver bullet to getting our lives back to normal – traveling, visiting older family members and going to fun activities like movies and sporting events. However, we can't skip the safety protocols until enough people are vaccinated to reach widespread immunity in the population.
The COVID-19 vaccine may become an annual vaccine, in the same way pneumonia and flu shots are, and we'll know more about that in the next year or so. Please talk to your personal physician about any specific health concerns you may have with the vaccine.
We don't know what everything looks like quite yet, but I feel less anxious about catching COVID-19 and appreciate how I can visit my elderly parents in person again with less worry.
If you want the world to open up again, please get vaccinated, too.​