Practice the 3 W's: Wear a Mask, Watch your Distance, Wash your Hands – Video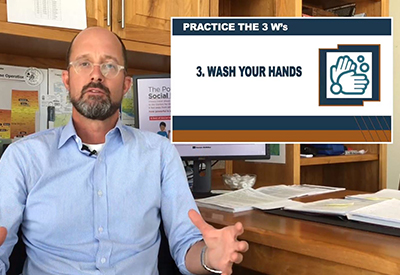 July 8, 2020 - Whether at work or play, we all have a role in helping to stop the spread of COVID-19. Join Freeport-McMoRan's Vice President and Medical Director Dr. Richard Vinroot and practice the 3 W's:
1. Wear a mask.
2. Watch your distance - stay at least 6 feet apart.
3. Wash your hands.
Watch the video


BACK TO COMPANY COVID-19 INFORMATION​