NORTH AMERICA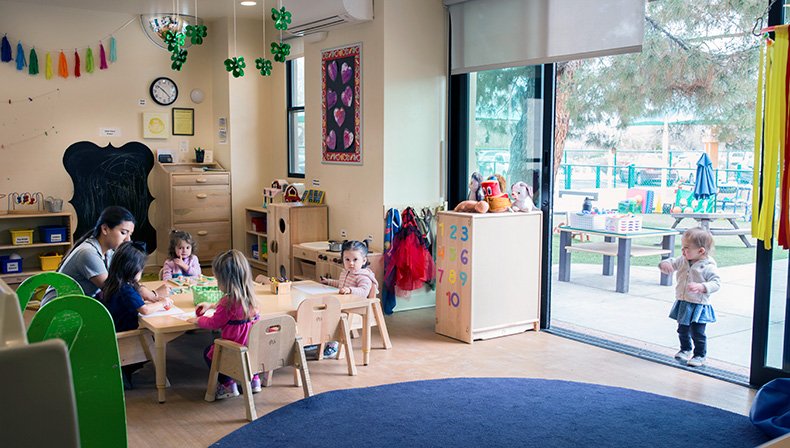 In 2018, Freeport-McMoRan hosted 40 economic and social development practitioners from U.S. communities where the company has a presence. The goal was to facilitate a connected network of leaders working in mining communities with common challenges and objectives who could benefit from collective dialogue and a forum to share obstacles, successes and best practices related to sustainable development. The forum was received positively and will be repeated in 2019. It also was successful in providing an opportunity for company staff to listen and learn, using the input to inform and improve our effort to support communities in economic diversification.
In Arizona, we have developed a partnership with Local First, a statewide organization working to support, promote and advocate for a strong local business community as well as raise public awareness of the economic and cultural benefits provided by local economies – particularly in rural areas, including where the company operates. Our partnership with Local First includes working with rural business owners, community leaders and key stakeholders in Bisbee, Globe/Miami, Ajo, Graham County, Jerome/Clarkdale and Greenlee County with the purpose of increasing local spending, developing a process to attract new businesses and increasing tourism. Additionally, Local First provides flexible consulting hours for local leaders from each target community to use throughout the year to support their unique efforts.
Understanding the attainment of higher education is an unquestionable foundation of sustainability, growth and economic prosperity at the personal, local, regional, state, and national levels, we have sought to form a collective partnership with multiple organizations working on this common goal, particularly across the states where we operate.
Whether a certification, credential or professional degree, higher education is critical to meeting current and future workforce needs by yielding graduates that are holistically prepared with the skills of tomorrow. As an example, Arizona has set a goal to reach 60 percent attainment among its population from a current rate of 42 percent. In doing so, the state expects to see an additional $3.5 billion in revenue.
The company's various partnerships under this collective are aimed at driving attainment at the local, regional and state levels and addressing gaps in the education pipeline, including access, affordability and support for completion.
Freeport-McMoRan and College Success Arizona (CSA) have partnered over the past five years to help students statewide leave college with a degree or certification in hand. CSA provides both access and support for completion through its unique model called the Five Points of College Success. This comprehensive system of support, encouragement and accountability is why more than 70 percent of CSA scholars graduate from college in six years – a rate significantly better than the rate for the average Arizona college student. Approximately 70 percent of CSA scholars, particularly those from rural communities, are first-generation college-goers, and 85 percent are from low-income families.
Freeport-McMoRan has been a lead investor and an active network partner of Expect More Arizona (EMA). With a vision for an excellent education for all, EMA works with diverse groups of people from across Arizona to implement long-term solutions to the state's most pressing education issues. This is done through local, regional and state community engagement, advocacy work, an Excellence Tour to share best practices with evidence of success, and a comprehensive P-20 Progress Meter initiative to help the state collectively measure progress against key indicators of student performance. These include quality early learning, eighth-grade math proficiency, higher education enrollment and attainment.
Colorado Succeeds was launched with a set of critical partners, including our Climax Molybdenum Company, to address an education system that has one of the largest achievement and skills gap in the country. Climax Molybdenum is engaged in the network's efforts to prepare students for jobs and skills of the future.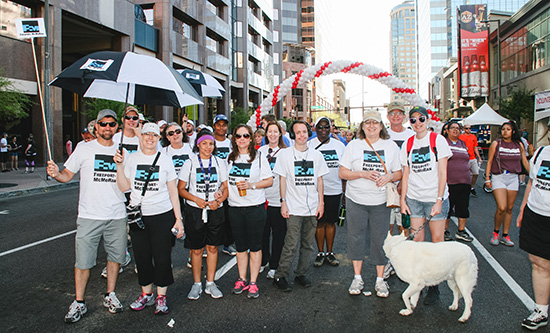 Freeport-McMoRan's commitment to improving science, technology, engineering and mathematics (STEM) education opportunities remains a priority. Through our STEM Innovation Grants and Mini Grants for Education program, we partnered with local schools and teachers to invest over $150,000 in projects that enriched STEM learning and enhanced classroom experiences. With an ultimate focus on the workforce pipeline, we further invested in higher education programs for skilled trades as well as four-year degree programs related to our business needs. We also contributed to collaborations, such as 100Kin10, that seek to address critical system change to increase the quality of education required to drive innovation and prosperity for the U.S. economy.
PHOTO DESCRIPTIONS: (top) A Green Valley-Sahuarita Community Investment Fund grant provided for improvements to the one-year-old class at Los Ninos del Valle Preschool near Sierrita operations. In 2018, the North American Community Investment Fund contributed over $2,454,000 to local programs that focus on community and economic development, education and training, environment and health and wellness. (bottom) Employees, along with their family and friends, participate in the American Heart Association's Heart Walk in Phoenix, AZ. The 118 team members representing Freeport-McMoRan raised over $21,000 with personal donations matched through the company's matching gifts program.

BACK TO COMMUNITY INVESTMENT > North America | South America | Indonesia