SOUTH AMERICA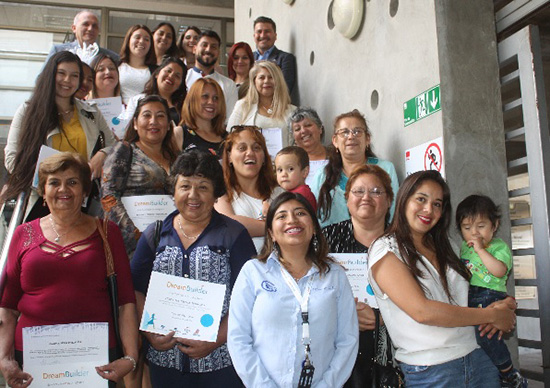 In South America, we have advanced our efforts and investments in local capacity building through specific training for current and upcoming local leaders. We also have advanced our investments in women's economic empowerment programs, including DreamBuilder: The Women's Business Creator – an online entrepreneurship skills training program that has reached over 17,000 women in Chile, Peru and the U.S. In 2018, via our partnership with Thunderbird School of Global Management and a network of 82-partners, the program achieved a graduation rate of 11 percent, outpacing the online learning industry average of 4 percent for open enrollment courses. An evaluation of graduates a year or more after program completion indicated that 93 percent increased business sales and 46 percent hired additional employees. A three-year longitudinal study conducted by Arizona State University's Seidman Institute is underway to determine DreamBuilder's impact on women, their families and the new revenue generated for community-level development. This program is another example of how we are collaborating to advance the SDGs, particularly SDG 4 (Quality Education), SDG 5 (Gender Equality) and SDG 8 (Decent Work and Economic Growth).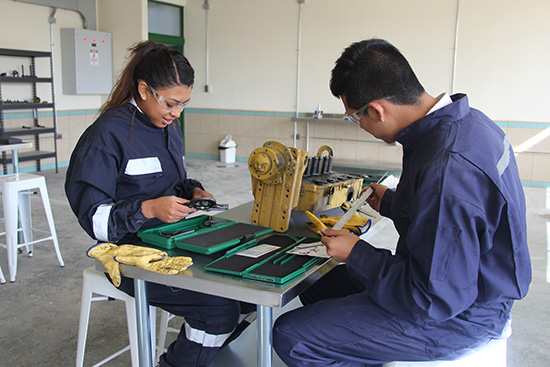 As part of a "G5 Collective", a coalition of multi-sectoral partners, we have committed to invest a minimum of $5 million to implement additional activities focused on women's empowerment in Chile, Peru, Indonesia and the U.S. by 2021. Members of the Collective are working to advance SDG 5, particularly focused on women's economic participation, addressing violence against girls and women, and advancing female leadership in the private and public sectors. As part of this effort we embarked upon a new partnership with Vital Voices (VV) to develop a Fellowship program to support women's leadership in public life. The VV Engage Program was launched in 2018, and the first cohort of 25 women Fellows from across the globe, including countries where we operate, was established.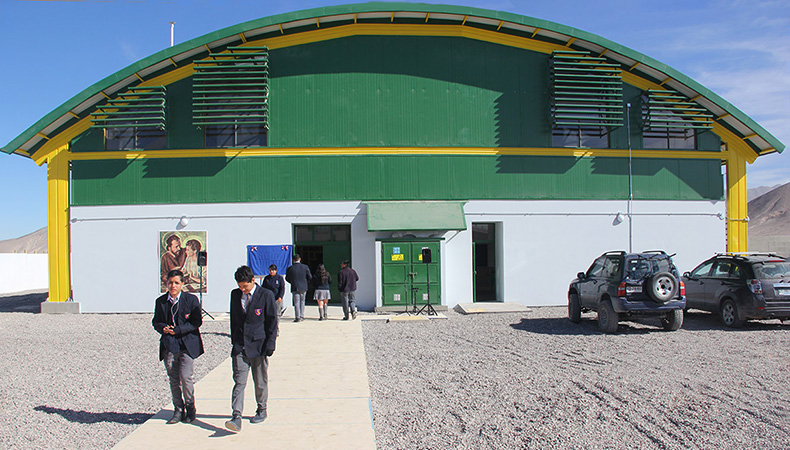 For information on other community investment programs in South America, please visit Economic Impacts and Indigenous Peoples.
PHOTO DESCRIPTIONS: (top) Entrepreneurs from Calama, Alto El Loa, María Elena and Tocopilla celebrate the completion of the DreamBuilder training program. Since inception, over 40,000 women across 65 countries have been equipped with the resources to financially independent business owners using the program. (middle and bottom) The Don Bosco Technical School in Calama inaugurated a specialties facility with the support of Freeport-McMoRan's Chile Foundation. The new building provides additional workshops, laboratory space, and tools for approximately 800 middle and high school students focused on technical studies in mining, electrical, and mechanical disciplines.

BACK TO COMMUNITY INVESTMENT > North America | South America | Indonesia