Our highest priority is the health and safety of our employees and their families. Our objective is for zero workplace fatalities, injuries and occupational illnesses. We are committed to providing a safe and healthy workplace and providing the training, tools and resources needed to identify risks and consistently apply effective controls. We share information about potential fatal events, near misses and best practices throughout the company and engage with industry peers to continuously improve our health and safety performance
Our philosophy of SAFE PRODUCTION is demonstrated by the integration of health and safety practices in all aspects of our operational activities. Our Occupational Health and Safety Management System (OHSMS) is the framework under which we prioritize and manage risk as well as address compliance obligations. We maintain a corporate group certification to the internationally recognized Occupational Health and Safety Assessment (OHSAS) 18001 Standard. This certification requires third-party registrar site-level verification that we operate in a manner consistent with OHSAS and with a goal to prevent fatalities and reduce incidents. A total of 23 combined systems audits were conducted across our core operations to verify certification requirements in 2018.
We measure our safety performance through regularly established benchmarks, including our company wide Total Recordable Incident Rate (TRIR). In 2018, our TRIR (including contractors) was 0.71 per 200,000 man-hours worked, missing our 0.70 target for the year. Low-energy events, such as sprains and strains, at certain operations in North America adversely affected our TRIR.
We worked 131 million hours in 2018 compared to 117 million hours in the prior year, and we recorded a total of 464 reportable injuries in 2018 compared to 444 in 2017. We are seeing a downward trend in the number of high-energy safety incidents in recent years, as we have focused our safety programs on workplace tasks with the highest potential consequences.
Our health and safety performance and associated reporting encompass our direct employees as well as contractors. The Freeport-McMoRan Contractor Health and Safety Manual defines the minimum expectations and requirements for contractors working at our operations. As with our employees, site-specific health and safety training is conducted with contractors that is tailored to critical control implementation and includes the Fatal Risk Management policies and processes discussed in Fatality Prevention.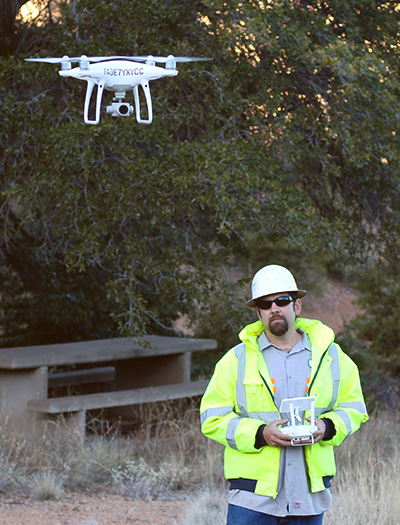 Occupational Health
All of our operations maintain comprehensive occupational health programs to assess the risk of exposure to occupational health hazards and identify controls for those risks. Our Field Guide for Occupational Health and Industrial Hygiene defines occupational exposure limits, standards and practices that apply globally. Forty-two occupational illness cases were reported at our operations during 2018 compared to 38 the prior year.
We continued the expansion of medical monitoring procedures in 2018 to assess if employees are fit for duty, to look for early indications of occupational health impairment and to provide opportunities for early intervention. We continued to expand our Fatal Risk Management (FRM) program to review exposures to carcinogens and hazardous substances that could result in acute or chronic effects in addition to traditional safety hazards. These efforts are expected to lead to identifying improved critical controls, particularly related to dust controls, ventilation systems and chemical process monitoring.
Emergency Preparedness and Response
Emergency preparedness and response is a fundamental component of all Freeport-McMoRan activities. Through our Crisis Management Program and Sustainable Development Risk Register our operations maintain plans with procedures for preventing and responding to incidents that could cause severe or catastrophic harm to human health and the environment.
All operations are required to follow our Crisis Management Plan process that includes risk analysis by applying our SD risk matrix to risk event scenarios with the intent to eliminate or mitigate the exposure. It also requires identifying the Incident Command Structure and coordinating activities with authorities, such as fire and police departments or federal officials. The plan includes evacuation procedures, employee safety procedures, environmental containment, communications plans and workplace assessments. Disaster recovery and business continuity considerations are core to the planning as well. Operations are required to conduct annual mock or live drills on plan scenarios.
PHOTO DESCRIPTIONS: (top) Geomechanical engineers use instruments such as radar and GPS to detect conditions that could lead to pit slope failure. Engineers Caesar Oppong and Enrique Silva calibrate a radar unit that scans for slope movement at Tyrone. (bottom) Company mines are enhancing Safe Production by utilizing drone technology to monitor blasting operations from above. Drones also offer a safer, faster way to survey slopes and for electricians to inspect power poles and lines at sites without working at height.