FATALITY PREVENTION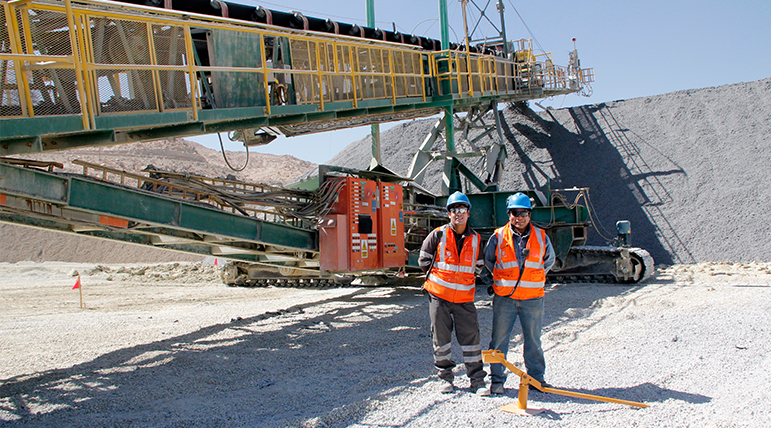 During the year, we continued to work with peers within our sector, as well as external experts to further improve our Fatality Prevention Program, specifically, the Fatal Risk Management (FRM) program element. It consists of a suite of tools to assist supervisors in planning for and communicating to the broader workforce, the management requirements associated with the potentially fatal risks of daily activities. Included are tools to verify, at the work task location, that critical controls are fully understood and properly implemented. This includes utilizing basic icons for visualizing potentially fatal risks and critical control checklists for in-field verifications. Personnel at several Freeport-McMoRan operations were directly involved in developing the FRM, including a small pilot group at PTFI. Direct operational involvement in the development not only enhances the program but also provides a sense of ownership in the processes.
In 2016, we created a Critical Control Improvement Team comprised of multiple engineering disciplines. The effort is focused on the quality and reliability of engineered controls and the reduction in risks associated with specific tasks. The team consists of multi-disciplinary engineers from our global operations whom are specifically dedicated to facilitate the identification, development and sharing of engineered critical controls. The team has recently evaluated in detail risks associated with safe access for working at heights, fly metal hazards associated with stacker operations and elimination of human pinch points. The team's success is measured by improved safety performance as demonstrated by the reduction in HEHI (high energy high impact) events at our operations.
The reviews and updates of Global Significant Risk Policies continue with the support of operations, maintenance and safety experts throughout the company. A new Material Handling Conveyance Management Policy was developed to establish best practices for safely operating and maintaining material handling systems. In addition, independent experts assisted the company with the development of an Electrowinning (EW) / Electrorefining (ER) Electrical Safety Policy.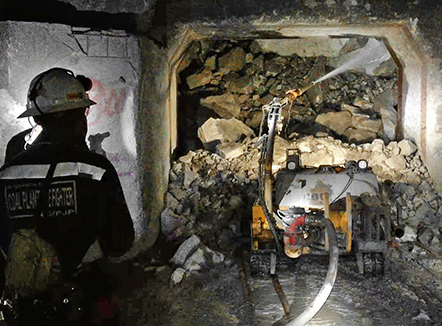 In 2016, operations in North America developed Safe Production plans, which included leading metrics. Proactive metrics identified and implemented include critical control improvements, auditing of critical controls, effective use of risk registers, and reduction of high risk tasks performed.
PHOTO DESCRIPTIONS: (top) Technicians Enrique Álvarez and Nicolay Tito received Cerro Verde's 2016 Presidente Innovation Award for developing an instrument to help mechanics replace heavy load rollers on stacker systems while keeping a safe distance. (bottom) PTFI is developing and utilizing improved critical controls including water cannons to effectively move large boulders that may obstruct ore draw points while the operator maintains a safe distance.

BACK TO SAFETY AND HEALTH