People are at the core of our business. We are deeply committed to supporting the health, safety and well-being of our people, which was further emphasized as the COVID-19 pandemic created unprecedented challenges for our workforce and their families, our host communities and indigenous neighbors, and society at large.
In response to the pandemic, we implemented wide-ranging COVID-19 mitigation protocols at each of our operating sites, following the recommendations of global health organizations and our Medical Director, including face coverings, physical distancing, travel restrictions, sanitizing, and frequent testing and monitoring. At many of our sites, we obtained specialized medical equipment and set up quarantine and isolation facilities.
To support our employees and their families, we adjusted our policies for sick leave and other pay practices. We also implemented a policy to allow those employees who can work remotely to do so. We remain committed to maintaining health benefits and offer guidance resources to support mental and physical well-being.
In our host communities, we worked to understand our stakeholders' needs and provided continued access to the company through new communications channels in a world that quickly shifted to virtual and socially distanced interactions. Across our communities, we provided monetary support and in-kind contributions of medical supplies and food. We collaborated with partner organizations, medical institutions, charities and local governments to provide additional guidance, resources and support to our stakeholders.
Despite the unquestionable hardships and difficulties brought on by the pandemic, our workforce emerged more flexible, innovative and agile. Even with the forced distance, in many ways we are more connected to each other and to our stakeholders. Looking ahead, we remain focused on managing the ongoing pandemic, and we aim to leverage our learnings, enhanced connections and partnerships to support our workforce and stakeholders. Freeport understands its global workforce and host communities are the foundation of its success.
WHY IT MATTERS
Mining by its nature is associated with high-risk work that must be carefully understood and managed. On a daily basis, our workforce engages in activities such as drilling and blasting rock, operating heavy machinery, using chemicals, working with high-voltage electricity, working at heights, working with high-temperature materials as well as other complex tasks. Our highest priority is the health, safety and well-being of our employees, contractors, suppliers and the communities where we operate. We understand the safety of our workforce is critical to our operational success and efficiency and ultimately to our ability to deliver long-term value to our stakeholders.
OUR APPROACH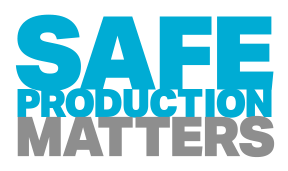 Safety is the foundation of our sustainability approach and is one of our core values. Our objective is to achieve zero workplace fatalities and to decrease injuries and occupational illnesses. We are committed to creating a safe and healthy workplace and providing the training, tools and resources needed so our workforce can identify risks and consistently apply effective controls. We share information and key learnings about potentially fatal events, near misses and best practices throughout the company and engage with industry peers to continuously improve our health and safety performance.
We rolled out our 2020 Safe Production Matters strategy, which aims to align global priorities, empower safe work behaviors and strengthen our safety culture. Our principal focus is on the prevention of fatalities and high-risk incidents, which we manage by using data and technology combined with behavioral science principles. Other key focus areas include the elimination of systemic root causes and optimization of health and safety resources across our business.
Our Vice President of Health and Safety oversees safety in the organization, including implementation of company- wide initiatives, safety audit programs and incident investigations. Safety performance is reported regularly to executive management, and we review and discuss all fatalities with the Corporate Responsibility Committee (CRC) and the Board. The CRC provides input on the overall direction of Freeport's health and safety programs and also reviews adherence to our safety and health policy, safety statistics and trends, and incident reports.
Policies & Programs

Safety and Health Policy – States our commitments, processes and management systems to meet our health and safety objectives.

Contractor Health and Safety Manual – Defines the minimum expectations and requirements for contractors working at our operations.

Occupational Health and Safety Management System – Our framework for managing risks and compliance obligations is certified in accordance to OHSAS 18001. We are in the process of migrating to the new ISO 45001 Health and Safety Management System, which will be completed company-wide in 2021.
COVID-19 RESPONSE & MANAGEMENT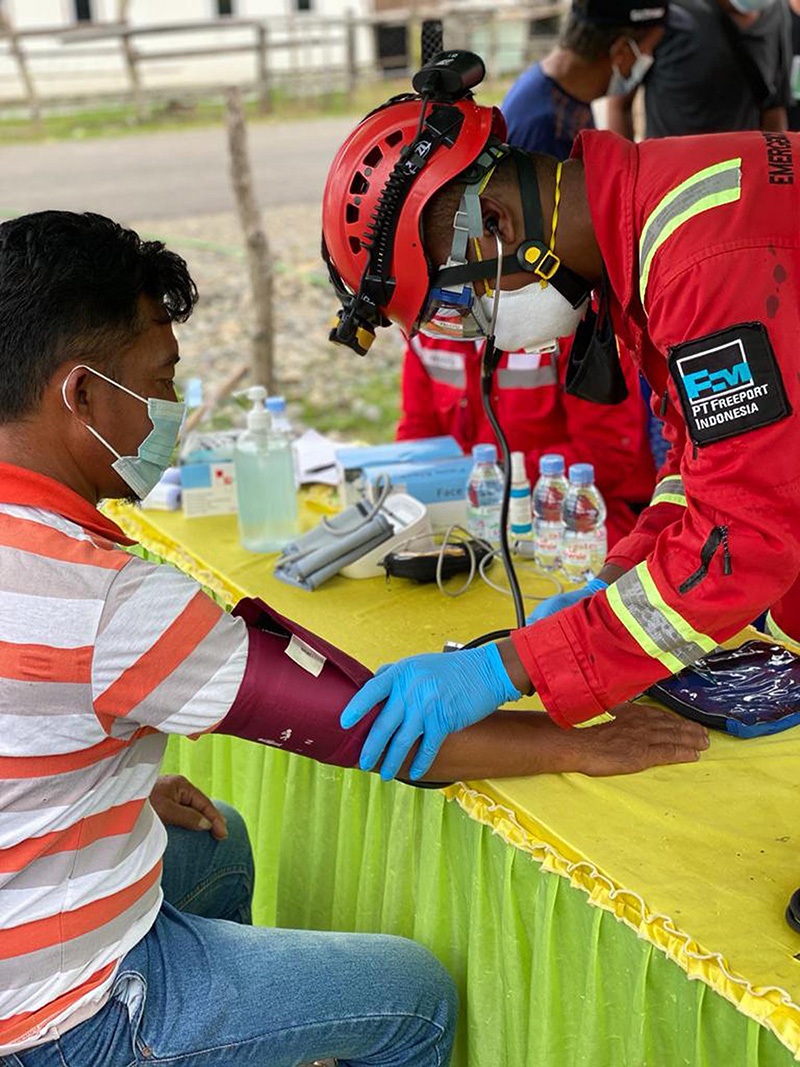 We started 2020 focused on implementing our Safe Production Matters strategy. However, in early 2020, the team pivoted quickly in response to the COVID-19 pandemic to support our global operations while managing the strategy rollout in parallel.
In response to the pandemic, we created a cross-functional team comprised of company leaders to help the company navigate COVID-19-related challenges. Together with this team, our Vice President of Health and Safety and our Medical Director developed and implemented COVID-19 mitigation protocols to protect our employees, our communities and our business. This included providing frequent and timely information to educate, equip and protect our workforce.
Typically, the health and safety team travels to our sites regularly to support local program implementation and best practices. Due to COVID-19, virtual communication among the team and our sites became a common practice and strengthened over time. Safety team members located on site continued to monitor operations from the field, while corporate health and safety team members largely communicated virtually. Although the team prefers to meet in-person in the office or at the sites, the health and safety team was able to continue supporting sites with the implementation of our Safe Production Matters strategy. Audits of our operations were performed remotely, safety concerns were communicated effectively, and importantly, analysis and mitigation of large-scale risks inherent to mining, such as catastrophic risks, continued throughout 2020.
FATAL RISK MANAGEMENT PROGRAM
Our Fatal Risk Management (FRM) program is aimed at achieving our objective of zero workplace fatalities by focusing on preventative measures. As part of the program, we seek to identify potentially fatal risks in the field and apply the controls most critical for avoidance. We have identified 23 potentially fatal risks common to some or all of our operations and have embedded critical controls across our operations to help manage them.
Our FRM program is underpinned by our Safe Production Matters strategy and our culture of leading by example at all levels of the organization. We expect all employees to take ownership of their own safety and the safety of their co-workers and the community around them. Our frontline supervisors play a vital role in reviewing assigned tasks for each shift and assisting crew members with identifying potentially fatal risks, helping to ensure everyone on the job is engaged and understands the hazards and required critical controls. Anyone on the job is expected to stop work immediately if they observe that critical controls are missing or ineffective or if they believe an unsafe working condition exists.
We regularly verify and audit our critical controls to assess their proper use and effectiveness. Critical control verifications help us review high-risk tasks to ensure controls are in place and effective and provide leading indicator data to strengthen our FRM program as well as our overall health and safety system. We have a mobile platform available to assist field supervisors through a critical control checklist. The checklist captures variances with our critical controls and allows us to create action plans to address gaps.
To facilitate learning from any fatal or potentially fatal event and to help prevent reoccurrence, we conduct an investigation that includes a thorough root cause analysis for every incident. We also review findings with senior management and site senior leadership to understand what happened, take corrective action as appropriate, and discuss opportunities for company-wide learnings and improvements. Finally, we review and discuss all fatalities with the Board and the CRC.
PERFORMANCE
We measure our safety performance through regularly established benchmarks, including our company-wide Total Recordable Incident Rate (TRIR) that includes both employees and contractors. In 2020, our Freeport workforce worked 121 million hours and recorded 418 reportable injuries during the year, compared with 142 million hours and 528 reportable injuries in 2019. Our 2020 TRIR was 0.69 per 200,000 man-hours worked, meeting our 0.70 target for the year and reflecting a decrease from 0.74 in 2019.
Fatal Events
Regrettably, five fatalities occurred at our PT-FI operations in Indonesia. We strive to have a strong culture of safety at all levels of our organization and across all our sites, however these fatalities underscore that we must do better. Our objective remains zero fatalities.
In response to the fatalities at PT-FI during 2020, there are broad efforts underway involving senior leadership across the organization, including an intense focus on expanding FRM efforts in 2021. PT-FI's Safety Board, comprised of senior leadership and technical experts, established new metrics-based performance expectations for all leaders with clear expectations for enhancing the FRM program.
2020
WORKPLACE FATALITIES
February
Contractor
A vehicle operator was fatally injured after losing control of their vehicle.
May
Employee
A vehicle operator was fatally injured after losing control of their vehicle.
October
Contractor
One operator was fatally injured after leaning out from the cabin of their equipment and accidently hitting the control, causing it to articulate and pin the operator between the cab and the door.
November
Contractor
An environmental crew member was fatally injured when an explosion occurred on a small survey vessel during a gasoline leak repair.
December
Employee
A rock fall protection team member fatally fell from a temporary walkway while mitigating landslide risk.
Additionally, the PT-FI Safety Board established targets for increasing the frequency and number of critical control field verifications related to fatal risks to support leaders in driving accountability. PT-FI is integrating an enhanced mobile FRM application where critical control verifications are entered in the field in real-time, facilitating prompt response to identified deficiencies.
PT-FI has developed an upgraded contractor screening process, and in 2021, will be applying it to existing and newly established contractors to verify that they meet health and safety performance expectations.
Following the death or serious injury of one of our employees, we initiate multiple steps of care after the initial emergency response and provide assistance for the employee's family. When an employee is seriously injured, the company provides support to the employee and his or her family members during the employee's medical treatment. In the case of a workplace fatality, we assist with funeral arrangements as appropriate. In addition, senior leadership reviews the evaluation of each incident to determine compensation for the family, irrespective of liability and in addition to local requirements. We encourage our contractors to approach these types of incidents in a similar manner and, depending on the facts and circumstances, we are involved in providing or supplementing contractor assistance.
High Risk Events
In 2020, the percentage of high-risk safety incidents continued to trend downward, reflecting our sharp focus on workplace tasks with the highest potential consequences in line with our Safe Production Matters strategy. Although implementing critical controls has helped to minimize risk and prevent fatalities, we have opportunities for improvement.
To better understand and define the spectrum of our high-risk recordable incidents, in 2017, we expanded our risk matrix to include "actionable" or "monitor" ratings categories for high-risk events. While we have always been focused on high-risk events, this change resulted in elevating more incidents to a higher level, which resulted in increased action items and monitoring of critical controls to help prevent reoccurrence. This explains the increase in high-risk events in 2017 and the subsequent improvement in the years that followed; the action items implemented and monitoring programs have led to the continued decrease in the number of high-risk incidents.
In 2020, we enhanced our root cause analysis program and established dedicated team members to support robust root cause analysis practices and learnings at our sites globally, incorporating subject matter experts from each site to drive the action plans across the company.
SUPPORTING A SAFE TRANSITION TO UNDERGROUND AT PT-FI
In 2020, PT-FI transitioned all mining operations underground following completion of the open pit. PT-FI trains and educates all underground employees on underground hazards, risk controls and safety procedures to prepare them to safely and efficiently perform their assigned work. The training begins in surface classrooms and progresses to on-the-job training and competency verification in underground work areas. Health and safety training is refreshed at least annually for all underground employees, and management of potentially fatal risks is emphasized at all levels, from pre-task crew discussions and risk control checklists, to line management verifying that critical controls are in place and effective, to senior leaders verifying that the risk management system is effective.
PT-FI invests significant effort and resources into proactive management of the safety and health risks that exist in underground operations, including:

Autonomous and remote-operated equipment to reduce workforce exposure to ground failure, wet muck spills and air contaminants.

A comprehensive Ground Control Management Plan developed by industry leading geotechnical experts that specifies critical controls and drives continual improvement in ground support designs, practices and geotechnical monitoring systems. Controls routinely are verified for their effectiveness by PT-FI's Underground Steering Committee comprised of underground mine Vice Presidents and Senior Management and subject matter experts in geotechnical engineering, mining engineering and safety.

Underground fire prevention and preparedness plans overseen by PT-FI's Underground Fire Committee control of combustible materials; extensive fire suppression systems on mobile equipment, shops and conveyor systems; emergency warning systems; firefighting teams and equipment; and refuge stations to provide shelter and clean air for personnel if an underground fire were to occur.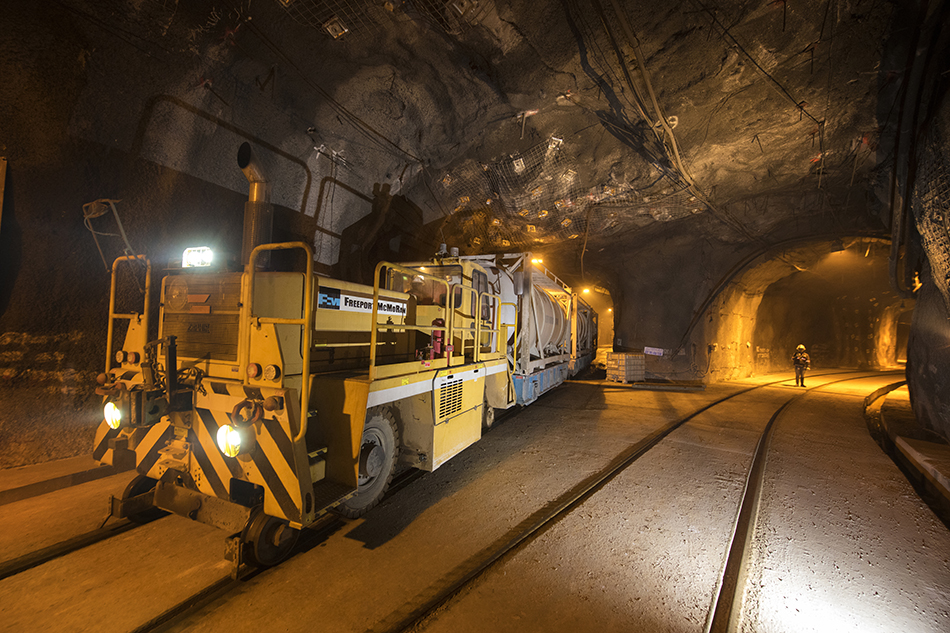 WHY IT MATTERS
Freeport believes a diverse, inclusive and representative workforce offers a broad range of experience, knowledge, background, culture and heritage, which can drive innovation, enhance our operational performance and improve our relationships with stakeholders. Our people are our greatest asset and our competitive advantage. Maintaining a skilled, stable and diverse workforce in the mining industry can be challenging due to the cyclical nature of mining tied to commodity price fluctuations, geographically remote operations, shifting local demographics, technological advances that are changing the way we work, and competition for talent from both inside and outside of the industry.
OUR APPROACH
Freeport operates in regions of varying ethnic, religious and cultural backgrounds, and we often are the largest employer in our host communities. The key to our success is the ability to recruit, retain, develop and advance talented employees with diverse perspectives. We focus on attracting and retaining talented people by offering quality employment with fair and equitable compensation and benefits as well as opportunities for professional development and growth. We are committed to fostering a culture that is safety-focused, respectful, inclusive and representative of the communities where we operate.
Our PBC, Human Rights Policy, Supplier Code of Conduct, Inclusion and Diversity Policy, Social Performance Policy, and other core policies outline our company culture, our commitment to doing what's right, and the expectations for all employees and contractors. These global policies are publicly available and translated in the local languages of the regions where we operate, and it is our expectation that our workforce understands and complies with our trainings, policies and procedures.
PERFORMANCE
At the end of 2020, Freeport's global workforce was comprised of approximately 24,500 employees and 33,800 contractors. Our overall workforce decreased from the prior year counts of 27,500 employees and 40,600 contractors largely due to operational changes made as a result of the COVID-19 pandemic. Our total employee turnover rate increased to 15% in 2020 from 9% in 2019, which was largely driven by North America where we offered Voluntary Separation Programs (VSP) in response to uncertain economic conditions related to the pandemic.
LABOR RELATIONS
We recognize and respect the rights of our employees, including rights to freedom of association and collective bargaining, without interference or fear of retaliation, and prohibit forced, compulsory or child labor and human trafficking. We do not tolerate any form of harassment or discrimination against individuals based on race, color, sex, religion, national origin, disability, age, veteran's status or any other characteristic protected by applicable law.
During 2020, we continued to maintain positive and collaborative relationships with unions representing our employees, working cooperatively with 15 unions in seven locations worldwide. Approximately 38% of our global employee population is covered by a collective labor agreement (CLA). Our operations in Indonesia, Europe and South America are all covered by a minimum of 66% representation.
While our North American workforce is not represented by unions, our hourly employees elect to work directly with company management rather than through union representation using our Guiding Principles agreement, which outlines how we work together within the values of the company to achieve our collective goals. Updated in 2019 with input from employees, the Guiding Principles include a problem-solving process that complements our broader employee grievance mechanism and adds significant value to both our workforce and the company.
We openly engage with our employee and union leadership to negotiate and uphold labor agreements, recognizing that prolonged strikes or other work stoppages can adversely affect our business, our workforce and regional stakeholders. Although there were no formal strikes or lockouts at any of our operations in 2020, in the third quarter, we experienced a five-day, labor-related work stoppage due to COVID-19 travel restrictions when a group of workers at PT-FI staged protests and a blockade restricting access to the main road to the mining operations area. We quickly reached an amicable resolution with the group of workers, while upholding our COVID-19 safety protocols.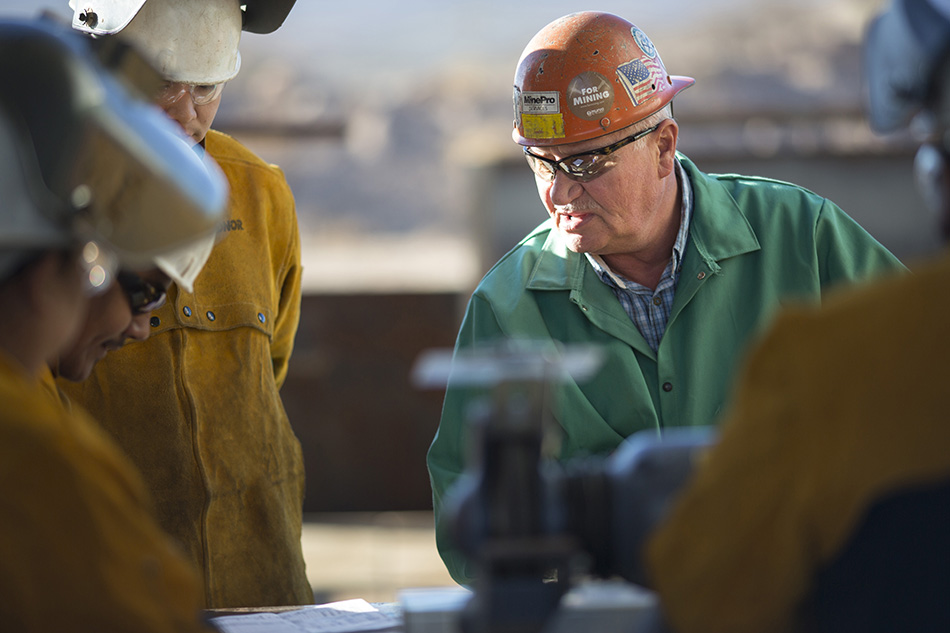 ORGANIZATIONAL & CULTURE TRANSFORMATION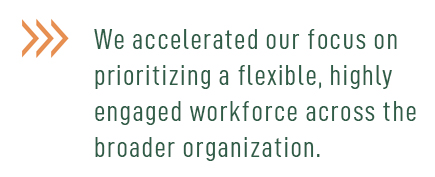 In 2020, Freeport advanced a process to enhance our organizational structure and promote a high-performance culture designed to meet the needs of our business today and beyond. The COVID-19 pandemic radically shifted our traditional organizational systems and means of working and collaborating. In many ways, the pandemic amplified our focus on the need for, and receptivity to, innovation across all facets of our business, particularly in how we communicate, engage and collaborate across our global workforce in a virtual environment.
To support our workforce transformation, engagement and ongoing talent development, we strengthened our Human Resources department in 2020 and established two new positions: Chief Human Resources Officer and Vice President – Transformation and Organizational Development, which maintain specific responsibility for inclusion and diversity efforts.
The company began implementing the values and principles of an agile workplace in early 2019 at select sites in North America. Recognizing the momentum the agile approach created and the new challenges COVID-19 presented, we accelerated our focus on prioritizing a flexible, highly engaged workforce across the broader organization.
In 2020, we completed a value impact assessment of the human resources functions and advanced our digital collaboration efforts. We also conducted a detailed analysis of an employee Organizational Health Index (OHI) survey conducted in the Americas in late 2019 and early 2020. The survey results identified opportunities for improvement in the areas of leadership development, employee development and skills training, and employee engagement and motivation, including performance targets and transparency, and has helped inform our priorities going forward.
As part of this transformation effort, informed in part by the OHI survey results and employee feedback, we developed and rolled out Freeport Edge to support a high-performance culture.
Freeport Edge behaviors are about leveraging new ways of working that can help build a competitive advantage and promote a high-performance culture. It emphasizes the importance of aiming high by setting bold targets, challenging the status quo, collaborating as one, inclusive Freeport, and motivating and energizing our people at all levels of the organization by empowering them to be engaged to act and speak up.
EMPLOYEE ENGAGEMENT
A primary goal of Freeport Edge is to have more people feel connected and aligned with our high-performance culture. We proactively communicate information to our employees. The feedback we receive through employee engagement, such as the OHI survey, helps us better understand our impact, assess emerging issues and address concerns in a timely manner.
Even as many of our employees worked remotely during 2020, Freeport Edge behaviors were promoted through various communications channels, including our company intranet, social media and online collaboration tools, digital signage at sites, employee magazines, videos, surveys, and virtual townhalls – all of which encouraged employees to engage meaningfully and consistently.
We established unified virtual weekly meetings for company leaders to share current initiatives and discuss best leadership practices, and we conducted strategic planning sessions virtually. Sites and corporate functions identified culture and communications leads to pioneer these efforts, drive conversations and provide training to change how we engage and communicate with our people. We established a pulse-check program to measure progress against our baseline. We encourage regular pulse checks, or check-ins, to reveal invaluable insights into our workplace that can help inform action plans to strengthen our workplace and high-performance culture.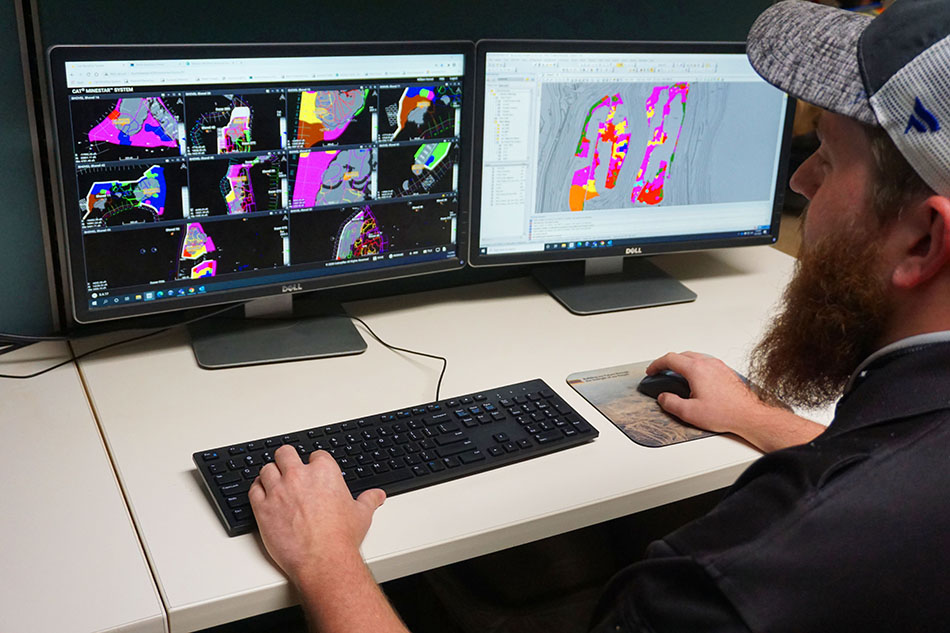 TALENT DEVELOPMENT & TRAINING
We are committed to ongoing training and development of our workforce. We understand ongoing career and skill development through training and education is critical to help ensure we have the right people with the necessary skills to deliver on our business strategy today and well into the future.
In 2021, our Human Resources roadmap includes plans to focus on enhancing several critical pillars to support Freeport Edge, including performance management and recognition, skills development training and career progression, and succession planning.
Regular, ongoing and timely feedback, often in an informal setting, is critical to the success of Freeport Edge behaviors. The structure of performance feedback currently varies among locations, job categories and workforce agreements. In 2021, the human resources team will be focused on enhancing our formal performance management processes and establishing more consistent formal feedback processes between employee and supervisor, while continuing to promote our informal feedback and dialogue culture. For unionized employees, we will continue to follow local protocols to make the connection between employee skills and competencies with business performance.
WHY IT MATTERS
The relationship between a mine and nearby communities is dynamic. Mining is an inherently cyclical business with production levels and profits fluctuating over the life of the mine. While many of Freeport's assets are long-lived, mining resources are finite. We aim to support our host communities during the entire life cycle of the mine, not only by managing and mitigating our impacts, but also by providing sustainable benefits that will exceed the lifespan of our operations. Further, increasing automation and shifts in the global economy are changing mining methods, processes and labor requirements. Collectively, these challenges make it increasingly important for mining companies to work collaboratively with local communities to support them in developing the necessary skills and capabilities to adapt and succeed over the long term.
OUR APPROACH
Freeport works actively through engagement, investment and partnership activities to support host communities in maximizing the social and economic benefits of mining. Our work is focused on supporting our communities to develop the requisite skills to successfully adapt to technological and economic changes in the future to reduce their dependency on mining over the long term. By partnering to increase both individual and institutional capabilities, we help create increasing resiliency, allowing communities to better weather and adapt to commodity market fluctuations or other economic disruptions that may have social impacts.
Constructive dialogue is at the foundation of our relationships with host communities and stakeholders. Our engagements help to inform understanding of our actual, potential and perceived impacts. They also help us build a localized understanding of what contributes to community welfare and long-term sustainability as well as mutually identify relevant social investment and development priorities to support any gaps. Engagements also enable us to share information about our own operational activities, facilitate dialogue and build trust.
While our community programs are tailored to the site-specific dynamics of the operation and host community, our overarching objectives in partnership with our local stakeholders are to: (1) build enduring trust, (2) minimize or mitigate any negative impacts from our operations, (3) maximize the positive benefits, (4) support our communities in building resiliency and well-being over the life of the mine, and (5) develop the skills and capacity to thrive beyond the mine.
Policies & Programs

Social Performance Policy (previously called Community Policy) – Mandates engagement and collaboration with local communities to minimize and mitigate unavoidable adverse impacts while maximizing opportunities to deliver value from our presence.

Social Performance Plans (previously called Community Engagement and Development Plans) – Each operating mine site maintains a Social Performance plan, updated annually, which provides a strategic framework for risk management, engagement and development assistance to the communities and neighboring stakeholders near our operations.

Social Performance Management System – The system documents and institutionalizes how we interact with our communities across our portfolio with the goal of driving strong, consistent social performance and critical coordination, communications, and accountability across the global business. A cross-functional team, including representatives from operations, sustainability and senior leadership, has been actively involved in the design with rollout planned for 2021.
ENGAGEMENT
Traditionally, we engage with our host communities in person through Community Partnership Panels in the U.S., Community Roundtables in South America and community development and empowerment teams in Indonesia. All three models focus on proactive, transparent communications and dialogue and are comprised of local leaders and citizens representing a broad range of stakeholder groups in each community. Each of our operations also engages with stakeholders frequently through situation or topic-specific meetings, presentations or community outreach office hours.
With the onset of COVID-19 in early 2020, our community engagement teams quickly pivoted to virtual or socially distanced formats. In some communities, the transition to virtual channels resulted in an increase in overall frequency and stakeholder participation. However, in some of our partner communities, particularly Native American reservations in the U.S. and in more remote communities in Chile and Papua, effective virtual engagements were challenging due to unreliable internet and limited mobile phone access. We sought to reach these communities by phone, when available, and held socially distanced meetings with some stakeholders. In addition, some of the Tribes in North America closed access to their reservations to prevent the spread of COVID-19, limiting our access to engage and support them directly. Despite the challenges of COVID-19, we held more than 56 virtual community engagement meetings through our formalized processes, such as Community Partnership Panels and Roundtables, and an estimated 250 additional engagements throughout the year.
COVID-19 reinforced the importance of collaborating with various public and private partners and using our convening power to support our stakeholders with necessary resources. For example, early in the pandemic, our community engagement team in North America worked with the U.S. Chamber of Commerce and other partners to provide insight and guidance to our stakeholders and small business leaders on a range of topics, from financial knowledge and business recovery to information on how to access the U.S. federal relief packages and other available state and federal financial resources.
SOCIAL INVESTMENTS
Our social investment programs are funded directly through each operation and the respective foundation or community trust funds we have established and maintain in the U.S., Chile, Peru and Indonesia. We believe communities best understand their own needs. Through our ongoing engagements, we work to understand their needs and objectives and empower them through community-led processes that direct our investments to relevant programs that meet mutually defined goals and objectives.
Annually, we seek to invest 1% of our revenue (based on a prior three- year average) into community programs. Our revenue and corresponding community investments tend to vary year over year due to a variety of factors, including the cyclical nature of our business. In 2020, Freeport invested $108 million in social programs around the world, less than our 2020 target of $165 million, in part due to COVID-19-related budget and programming adjustments. Since we first established a community investment target in 2009, we have invested nearly $1.9 billion dollars in community development initiatives.
RESILIENCE
One of our primary goals in working with our communities is to help build resiliency over the life of the mine. Resiliency means the ability to anticipate and consider potential scenarios and corresponding responses, and pivot from changes in mine plans and unforeseeable events, such as the COVID-19 pandemic and impacts from climate change.
In 2020, much of our work shifted to helping communities manage the effects of the pandemic by providing dedicated resources and support and finding ways to contribute toward regional and national efforts. We are focused on supporting our communities through the ICMM Build Forward Better Framework by supporting efforts linked to livelihood (such as jobs and income) and learning (such as education and skills) to enable economic resilience and help create conditions for recovery and growth through the identification and development of alternative economic opportunities.
Americas

To help support COVID-19 relief efforts in the U.S., we delivered a warehouse full of medical supplies to hospitals, health clinics and first responders in 27 locations in four states and six tribal nations. We moved quarterly Community Partnership Panels online to comply with social distancing precautions, which allowed us to engage with 45% more stakeholders on average per meeting. Our long-standing partnerships with Arizona and New Mexico United Way leaders allowed us to quickly coordinate the use of the company's matching funds for COVID-19 emergency relief and community recovery.

Our South America operations donated food, medical equipment, medical supplies and PPE to local communities to support COVID-19 relief efforts. In Chile, our El Abra operations donated ventilators, medical supplies and a fully-equipped ambulance to local organizations.

In 2020, the Freeport-McMoRan Foundation committed $500,000 to help establish a Collaborative Care Center to provide accessible healthcare to the community and surrounding counties near our Henderson operations in Colorado. The center will house public health and human services, primary medical care, mental and behavioral health, and veterans services. Government and medical professionals will provide a team based approach and help address the social determinants of health that prevent many rural residents from receiving needed services.
Indonesia

PT-FI and the Amungme and Kamoro Community Empowerment Foundation (YPMAK) gave a combined $1.6 million to support national, provincial and regency government COVID-19 mitigation efforts during 2020. Funds were used to purchase and transport food supplies as well as PPE for local communities, health facilities and hospital medical personnel treating COVID-19 patients. During 2020, PT-FI purchased two Polymerase Chain Reaction (PCR) machines and converted its own labs to analyze tests of employees and others from around Papua. PT-FI also provided thousands of test kits, expanded its medical staff, added inpatient facilities and medical equipment, and increased its isolation centers.

To build resiliency in and around Gresik, PT-FI leveraged its strong partnership with the Indonesian Red Cross to hold multiple blood donation programs for employees and contractors. PT-FI donated PPE to the Indonesian Red Cross and the East Java branch of the Indonesia Chamber of Commerce and Industry.
SUPPORTING OUR HOST COMMUNITIES DURING COVID-19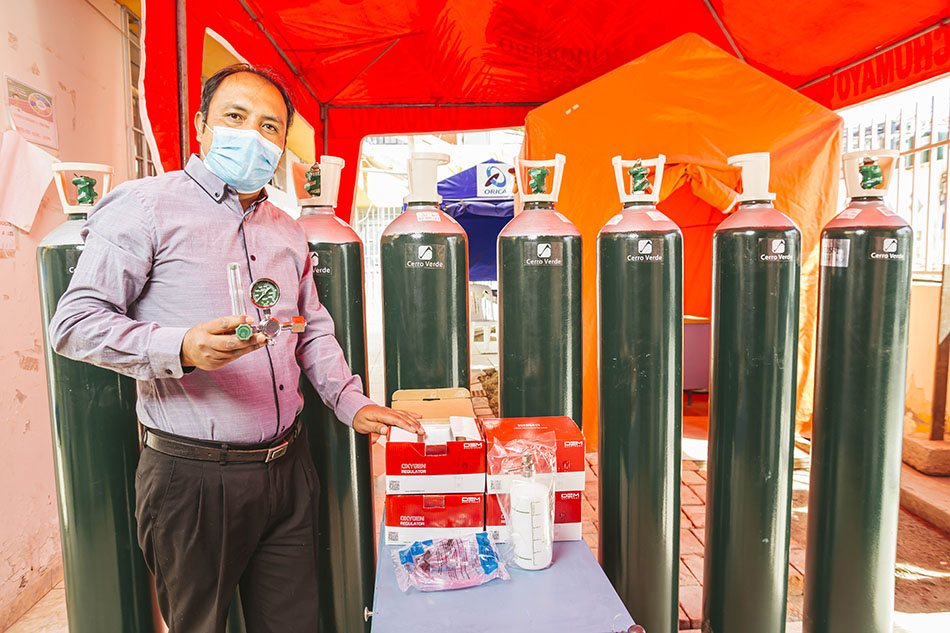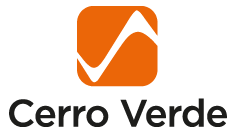 Cerro Verde's partnerships with health-care organizations expanded in 2020 to address pandemic-related community health needs.
After a summer surge in COVID-19 cases left Peruvian hospitals struggling to keep pace with increased demand for medical-grade oxygen amid a supply shortage, Cerro Verde donated an oxygen generating plant to Honorio Delgado Regional Hospital in Arequipa, Peru.
The new plant generates 720 cubic meters of medical-grade oxygen each day, or enough for the hospital to expand care to an additional fifty COVID-19 patients, nearly double its previous capacity. It complies with international standards and was certified by one of the Peruvian Ministry of Health agencies.
Since the start of the pandemic, Cerro Verde has donated 120 oxygen cylinders as well as funds to purchase 10 non-invasive Continuous Positive Airway Pressure (CPAP) ventilators, helped acquire more than 500,000 test kits for the government and contributed tens of thousands of PPE items to regional health centers.
CAPACITY BUILDING
Individual, institutional and economic capacity building continues to be a primary focus of our work with communities. To build individual capacity, we help ensure people have enduring, adaptable skills and opportunities needed to achieve productive livelihoods, particularly post-mining, and to play a progressively active role in the future prosperity and resilience of their own communities. We support long-term efforts to develop capabilities in leaders of organizations, local governments and nonprofits that contribute to communities' ongoing ability to grow, adapt and thrive over the long term, regardless of the status of mining. We also work to help local economies diversify by promoting small business development and a local ecosystem that enables their growth and sustainability. These efforts underpin our contribution to the SDGs.
Americas

For the two-year period ending in 2020, Freeport provided matching funds to help secure competitive Rural Economic Development Innovation (REDI) technical grants from the United States Department of Agriculture for multiple rural communities in Arizona, Colorado and New Mexico. The REDI grants are exclusive planning grants that bring together local leaders and economic development experts to create actionable economic development plans addressing entrepreneurial ecosystems, housing and workforce attraction. They became vital to the entrepreneurial ecosystem during the pandemic.
Indonesia

During 2019, PT-FI completed the conversion of the Partnership Fund into an Indonesian Foundation (YPMAK) which will eventually achieve financial and managerial self-sufficiency and strengthen the long-term effectiveness of PT-FI's social investments. The new YPMAK foundation is a grant-making organization and aims to provide financial assistance for community-based programs and professional third-parties to implement projects focused on health, education, economic development, training and small-scale infrastructure. PT-FI contributes 1% of annual revenue to the foundation, or $36.1 million in 2020, bringing the total to more than $861 million since 1996.

In 2020, we launched a mentorship initiative to support graduating Papuan high school students pursuing post-secondary educations at foreign universities outside Indonesia. Students receive full scholarships and funding from the Papua Provincial Government for international travel, tuition, books, and room and board. Each student is assigned a Freeport or PT-FI mentor who assists with academic goal setting, time management, resume writing and job interview techniques. The program commenced with 57 mentees in Fall 2020, of which 68% are women.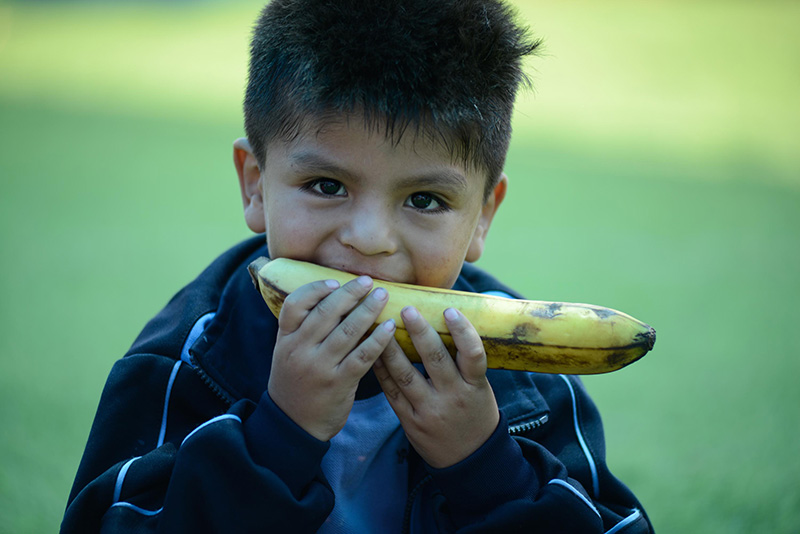 WOMEN'S EMPOWERMENT & DEVELOPMENT
In 2020, cumulative enrollment in our women's economic empowerment and leadership programs reached a significant milestone, surpassing 100,000 women. Women's empowerment is a theme across our community engagement work. We believe inclusive and diverse communities that enable full and equal participation of women are stronger and more resilient over the long term. In addition to contributing to the UN SDGs, our empowerment initiatives promote women's rights through policy advocacy, leadership in the public and private sectors, small business training programs and educational attainment.
The largest of our economic development programs, DreamBuilder – a free, online entrepreneurship training program for women – has helped train more than 93,000 women across 90 countries (primarily in the U.S., Chile and Peru where we operate). In its ninth year, the program equips women with the skills and confidence needed to become financially independent business owners.
Freeport partners with WEConnect International and Vital Voices to support women's empowerment and leadership. Through our partnership with WEConnect, approximately 300 women business owners have participated in trainings and certifications to better enable them to compete for a greater share of private sector sourcing contracts as well as a business growth forum in Jakarta, Indonesia. Freeport joined Vital Voices in launching VVEngage to empower and prepare women to serve in public leadership roles where they can affect change in public policy and increase equality of benefits for women. The program aims to shift the culture around women's public leadership and move towards equality in public representation globally. Since 2018, over 50 women leaders from 23 countries have benefitted from VVEngage.
EVALUATING OUR IMPACT
In 2020, we initiated a new impact evaluation pilot program focused on our communities in North America. Working with a third-party firm, True Impact, our aim was to go beyond tracking and reporting the output of our investments which traditionally refers to the number of direct beneficiaries, and measure and evaluate the broader impact of our social investments and the value created. We evaluated 90 projects across eight of our U.S. operating communities and their impact over the past five years. In that time, we invested $33.3 million, that enabled participation of 2.9 million direct beneficiaries, which yielded 1.37 million "successes." The "success" metric includes a measure of how lives are improved or what additional ongoing value is gained resulting from the company's initial social investments. For example, it evaluates if a participant attends a training and then starts a business with that knowledge, creating more job opportunities versus simply tracking the training attendance with no follow- on actions. The success metric includes tracking of things like jobs created or retained, improved health, or earning a higher education degree or credential.
The overall evaluation concluded that company investments supported diverse programs and outcomes, often fortifying capacity to reach more beneficiaries or increase their efficacy over time. These highly leveraged investments generate more social impact than typical philanthropy, increasing social value to the community and social return on investment.
Following the initial pilot in North America, the team is considering how the approach might be adapted for implementation at our other sites. By implementing new tools and processes to evaluate our impact, we hope to further demonstrate the social value of mining as well as increase the efficacy of our social investments and their ability to deliver positive social change.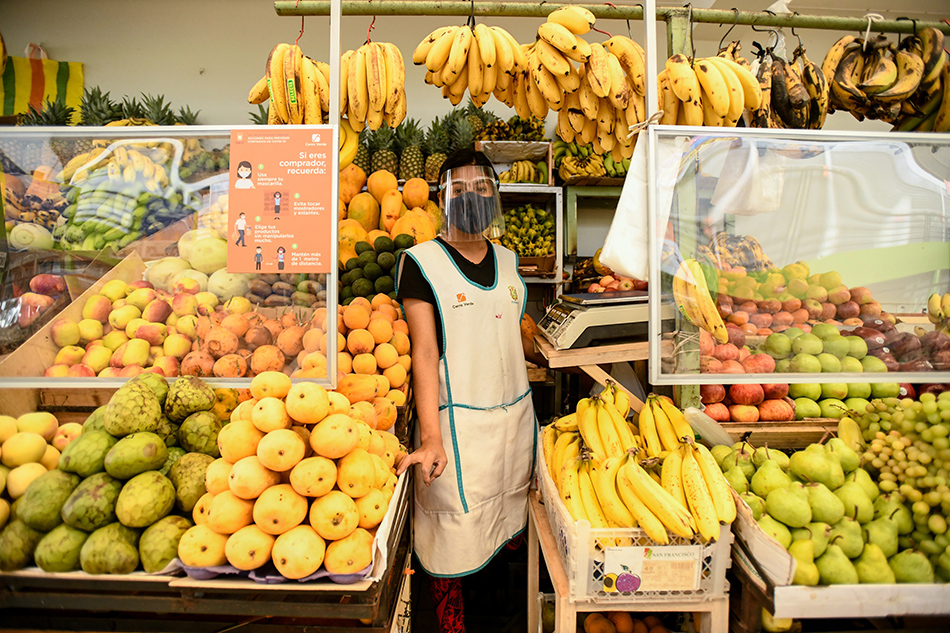 COMMUNITY GRIEVANCE MECHANISMS
To support constructive engagement and resolution of issues that may arise, we maintain site-level grievance mechanisms where community members can share their questions, concerns and complaints outside of any other engagement forum. These community grievance mechanisms serve as an early warning system and help to manage and reduce potential risks by identifying and addressing problems before any potential escalation into larger conflicts.
Our community grievance mechanisms are available in local languages, tailored to local cultures and allow us to document and track issues and concerns raised by local community members and respond in a timely manner. Grievances typically are received by community engagement team members in the field through engagement at established company or community forums, in writing via physical drop boxes or via local telephone hotlines. Grievances then are reported to the site Community Grievance Officer, who relays the grievance to the relevant department for evaluation. Community engagement team members help investigate grievances and work with community members to acknowledge the grievance, address concerns, solve problems and mitigate or remedy impacts. For grievances with potentially high community impacts, senior management and applicable government authorities are engaged as appropriate.
During 2020, our global operations recorded 140 community grievances in our web-based management system, mostly regarding community benefits, environmental concerns, health and safety, and land rights. This system allows us to track grievances, identify thematic trends, report resolutions and measure our performance.
In 2020, we completed a review of our global community grievance procedures against the UN Guiding Principles (UNGPs) effectiveness criteria. The ICMM's updated good practice guidance on Handling and Resolving Local-level Concerns and Grievances, which together with input from community members and their representatives, will be incorporated into our Community Grievance Standard Operating Procedure. Process improvements include, but are not limited to, access accommodations for vulnerable groups, guidance on impact assessment and remedy, and establishment of a formal feedback loop to inform continuous improvement. These enhancements will be rolled out in 2021 along with improved management systems.
WHY IT MATTERS
Indigenous Peoples have lived for thousands of years in aboriginal territories around the world. These populations inhabit landscapes that collectively hold some of the world's most diverse peoples, languages, cultures and biodiversity. At Freeport, we acknowledge and respect the Indigenous Peoples who have historically occupied areas on or near our operations or have ancestral connections to these lands. We are steadfast in our commitment to engage with indigenous groups, and importantly, to foster long-term relationships built on transparency and trust to earn and maintain our social license to operate.
OUR APPROACH
Freeport's stakeholder engagement and social investment objectives include formal interactions with Indigenous Peoples in Papua, Indonesia; Native Americans in the United States; and the traditional communities of Alto El Loa in Chile. The adjacent table provides a listing of the Indigenous Peoples that we currently interact with on a routine basis. This list is not exhaustive and is not static. For example, there are several other Native American Tribes in the Southwestern United States that we interact with on a non-routine basis.
Our approach aims to respect the social, economic and cultural rights of Indigenous Peoples, including supporting their effective representation and participation in engagements with our company. We are committed to adhering to the ICMM Position Statement on Indigenous Peoples and Mining and work towards obtaining Free, Prior and Informed Consent (FPIC) for new projects and material expansions of existing projects.

BUILDING TRUST WITH INDIGENOUS PEOPLES
Over the last two years, we focused on strengthening our work to build trust with Indigenous Peoples potentially impacted by our operations and business activities, starting with our North American operations. The overarching goal of the process was to develop a practice that facilitates trust by supporting ongoing relationships, fostering transparency and creating shared value over time. Ultimately, the trust-building process also should enable a clearer path to FPIC when new expansions or projects are undertaken that may impact Indigenous Peoples.
We began with a workshop facilitated by experts in indigenous relations to support our understanding of our current relationships with Native American tribes and to determine areas and key goals for improvement. Freeport has an internal Native American affairs team who provided critical guidance and leadership through this effort and continue to do so on an ongoing basis. The team's expertise, knowledge and perspectives are invaluable to informing and educating our company's practices. As such, they led a multi-disciplinary team from across our U.S. operations and corporate office to develop an approach that outlines how we seek to build trust between our operations and our partner Native American tribes through a variety of activities and approaches.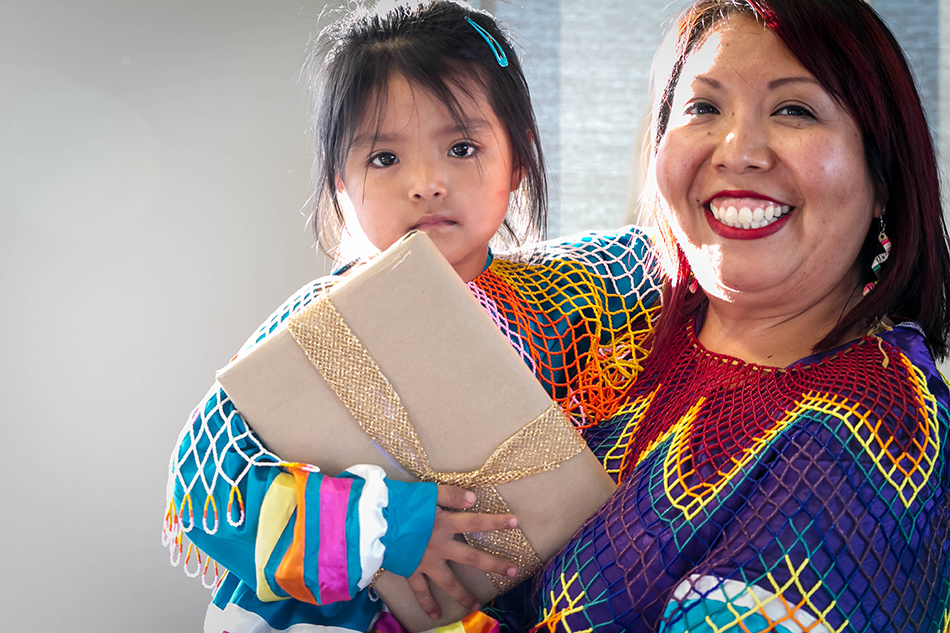 A critical component of the approach is the establishment and maintenance of dedicated trust building teams at our operations. These cross-functional teams are responsible for understanding the values and cultural needs of each tribe, developing and maintaining ongoing relationships, supporting effective engagements on a regular basis, and creating opportunities for social benefit. Often in the past, relationships were transactional in nature and defined by specific business needs such as land purchases and projects. Although we continue to discuss these topics, we are shifting our focus to building deeper relationships that deliver a foundation of trust through which shared value can be achieved over the long term.
Early indications from the initial implementation of the Building Trust approach show we are facilitating a much greater understanding of the values and needs of nearby tribes that will improve our approach to and definition of engagements and shared benefits. In 2021, we will continue to apply the Building Trust approach at our U.S. sites and begin adaptation and implementation at our international sites.
RESILIENCE
Americas
In 2020, our resilience efforts focused on our COVID-19 response where we redirected funds to help deliver critical supplies to tribal communities and address other response and recovery efforts. For example, through our Native American Partnership Fund, we awarded $50,000 to the Hualapai Tribe to support the construction of an Emergency Operations Center and storage facility for the Hualapai Incident Command team who monitor community health and communicates medical recommendations, such as measures to prevent the spread of COVID-19. Additionally, we supported the Hualapai Tribe with funds to retrofit tribal office workspaces, allowing tribal business to continue amid social distancing and tribal public health ordinances. We provided the White Mountain Apache Tribe, near our Morenci mine site, funds to purchase personal hygiene kits and other necessities for first responder teams.
The Navajo Nation was one of the hardest hit by COVID-19 with infection rates among the highest in the U.S. We partnered with the Nation to provide PPE and other medical supplies as well as funds for emergency response and recovery efforts that could be applied to address the most urgent needs as they arose through the initial months of the pandemic.
Our Safford and Morenci operations in Arizona donated approximately 72,300 bottles of water — more than 3,000 cases — to support the needs of the San Carlos Apache Tribe and White Mountain Apache Tribe. The typical summer water shortage experienced in Arizona was amplified by the COVID-19 crisis with the frequent need to cleanse hands and reduce the spread of the virus. In remote locations, tribal members haul water for everything from cooking and drinking to showering.
In early 2020 at our El Abra operation in Chile, we delivered 10 thousand liters of water to the neighboring communities of Ayquina and Cupo located in the El Loa Province, Antofagasta Region, where water scarcity is historically high and few communities have access to potable drinking water. These communities have large elderly populations, who could not safely seek potable water during the pandemic. The municipality of Calama delivers water once a month to the communities. During the pandemic, the need for additional water for cooking, cleaning and basic hygiene increased significantly.
Indonesia
Some of the traditional waterways used by the Kamoro Lowland communities have been impacted by PT-FI's recent levee extension which was necessary to maintain the safety of our controlled riverine tailings system. PT-FI has been collaborating with the Kamoro on a mitigation strategy for the levee extension, and in 2020, accelerated its support and collaboration with the Mimika Government to establish the village of Otakwa, east of the levee, as a transportation hub to support the Kamoro's economic needs.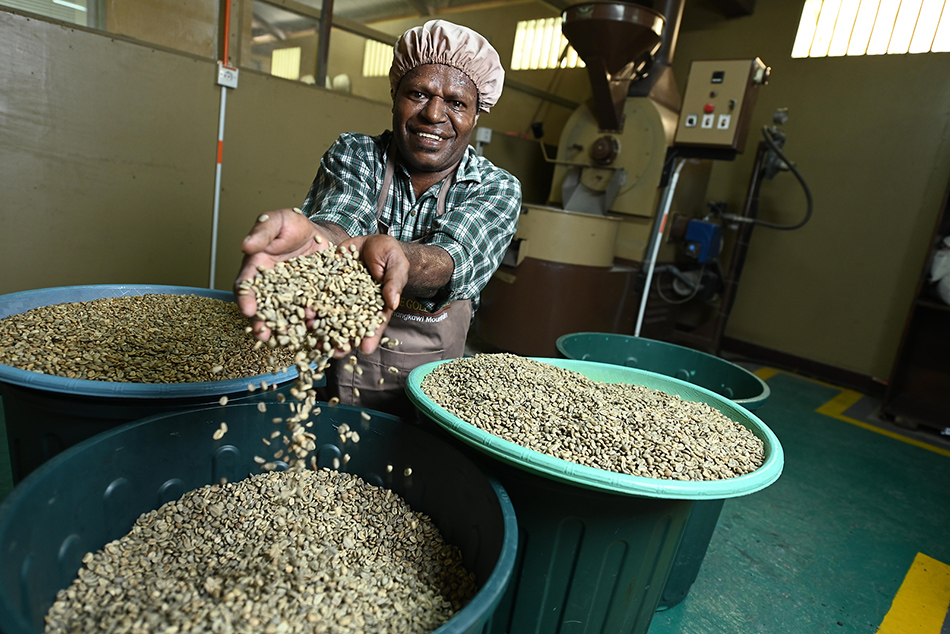 In 2020, in cooperation with the Mimika Catholic Diocese, PT-FI helped establish a retail grocery store in Otakwa, providing food and necessities to nearby coastal communities including fishermen. Developed in partnership with Arizona State University's School of Sustainability, a solar panel system was installed next to the retail grocery store to economically power refrigerators, reducing fish storage costs and increasing fish quality. In 2020 during the pandemic, the cooperative was able to keep the solar system operating, benefitting the fishing community with higher return on sales and the broader Otakwa community with lower retail prices. Fish is now sold locally without incurring the expensive round-trip transport costs to Timika.
CAPACITY BUILDING
Americas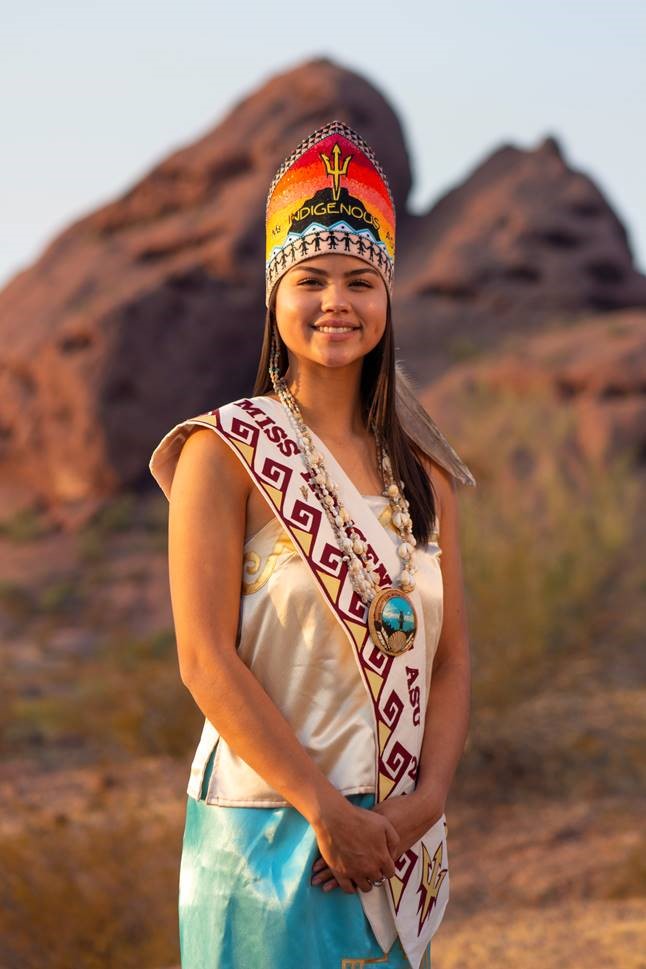 During 2020, we continued our Native American college scholarship program which has awarded 304 college scholarships to tribal students over the last nine years. This program is particularly important, as we continue to identify mechanisms and solutions to increase equity in education. In 2020, 18 students from the Hualapai Tribe, San Carlos Apache Tribe, Tohono O'odham Nation and the White Mountain Apache Tribe received scholarships and attended Arizona state universities, tribal colleges and tribal universities across the U.S. and one in Sonora, Mexico.
Our DreamCatcher program, aimed at empowering Native American women entrepreneurs, consists of an intensive week of MBA-level business classes taught by Thunderbird School of Global Management faculty, site visits to local businesses and professional development and networking sessions with successful business owners. Since inception, 67 participants have been selected to complete the intensive in-person DreamCatcher program. In response to COVID-19, DreamCatcher pivoted to an open online platform where 19 webinars were hosted for 260 tribal participants, significantly expanding program reach.
Indonesia
PT-FI has engaged with Papua's indigenous populations for decades through multiple formal agreements that promote capacity building through workforce skills training as well as health, education, economic development, public infrastructure development, and participatory monitoring and evaluation of PT-FI funded projects.
We continually invest in our host communities in Papua by implementing programs to support capacity building through the development of their skills and employability. Our Papuan Sustainable Human Capital Development Program is designed to increase opportunities for Indigenous Papuans to join our workforce directly or through contractors that support our operations. The program includes a three-week course to enhance life and work skills by teaching teamwork, behavioral safety and workplace compliance expectations. PT-FI also provides a monitoring and coaching program to support successful adaptation into the working environment. Through 2020, 302 Papuans have completed the program and now are working with contractor organizations throughout PT-FI operations.
WHY IT MATTERS
Human rights are internationally recognized, defined in the Universal Declaration of Human Rights and codified in international law. Mining activities have the potential to impact the way people enjoy these rights – as employees, contractors, suppliers, community members, human rights defenders or other groups. Freeport respects internationally recognized human rights, including the rights under the International Bill of Human Rights, and is committed to implementing the United Nations Guiding Principles on Business and Human Rights (UNGPs). Treating people with respect is simply the right thing to do.
OUR APPROACH
Respect is a core value for Freeport. We are committed to respecting the rights of all people, including our employees, contractors and suppliers, community members, and others who potentially may be impacted by our business activities. We take this obligation seriously in all aspects of our business, and we expect the same of our business partners.
Respecting human rights is a business imperative and unique opportunity. We aim to promote human rights through proactive engagement with host governments and communities and by training our employees and contractors. Our corporate level Human Rights Working Group supports our site-level implementation of the UNGPs.
We participate in multi-industry dialogues on respect for human rights, including Business for Social Responsibility's human rights working group, Sustainability 50's executive-level peer-to-peer collaboration and information exchange on multiple topics including human rights and responsible supply chains, ICMM's Community Support Working Group, and the Voluntary Principles on Security and Human Rights (VPs). These external initiatives, together with local and international-level stakeholder engagement, influence our human rights approach.

Policies & Programs

Human Rights Policy – States our commitments to the Universal Declaration of Human Rights, the UNGPs and the VPs. In late 2020, we updated our Human Rights Policy to strengthen our commitments and incorporate our value chain approach.

Supplier Code of Conduct – Based on our PBC, our Supplier Code of Conduct sets forth expectations for suppliers and contractors in areas such as safety, human rights, anti-corruption, community and environment. We mandate human rights standards through our supplier contracts.

Responsible Sourcing of Minerals Policy – Our Responsible Sourcing of Minerals Policy commits our business to identifying and mitigating human rights violations in our supply chains of minerals and metals for our downstream processing facilities.
The CRC provides oversight of our human rights program and application of the Policy is supported by our PBC and other core policies (Anti-Corruption, Social Performance, Environmental, Safety and Health, and Inclusion and Diversity). These policies and supporting management systems along with relevant external standards and initiatives form the overall framework that guides our sustainability programs and management of human rights risks.
PERFORMANCE
Despite social distancing due to COVID-19, many of our human rights teams collaborated more frequently in 2020. Teams held weekly meetings with critical sites to discuss and address complex issues brought on by the pandemic. Our Human Rights Working Group convened four times to share and provide feedback across functions including Global Supply Chain, Compliance, Sustainability and Communities. This enabled our operations to adapt quickly and keep respect for human rights at the forefront.
Protecting our workforce from the virus was paramount. At our Cerro Verde operations in Peru, most of our workforce commutes daily from Arequipa, Peru's second most populous city. We quickly recognized the need to reduce potential exposures and implemented a hoteling concept where employees stayed on-site for seven-day shifts after completing a screening process. Similarly, at our PT-FI operations in Indonesia, in order to limit potential exposures to our workforce and the communities, we enacted travel restrictions between our operations in the Highlands and the communities in the Lowlands where most of our employees live. As we gained experience with COVID-19 protocols and listened to feedback from our workforce and communities, we responded and adjusted workforce COVID-19 requirements.
Due Diligence
As we seek to further embed respect for human rights across our organizational activities, we use our Risk Register process to identify risks to people at each operation and address potential and actual impacts on rights-holders. This process is developed by ongoing stakeholder engagement, grievance management and the results of human rights impact assessments (HRIAs).
Our primary method of conducting specific human rights due diligence at our operations is through HRIAs. They involve direct input from a broad cross- section of internal and external rights-holders and support continuous improvement of our management systems by testing their effectiveness in identifying and addressing potential, actual and perceived human rights risks and impacts.
In second-quarter 2019, we initiated implementation of an HRIA at our El Abra operation in Chile. Unfortunately, field work was deferred due to social unrest throughout the country occurring in late 2019 through early 2020. Then, as a result of COVID-19, we were unable to restart as planned. We are restarting the HRIA in 2021 with a virtual approach to field work and expect to complete the assessment during the year. In 2021, we also plan to start our Arizona HRIA and initiate planning for an HRIA at PT-FI, which will commence in 2022.
Our responsible sourcing programs require human rights due diligence on suppliers of both goods and services, and minerals and metals for further processing. In 2020, we launched a new version of our supplier screening tool used to assess supplier human rights and other sustainability-related risks. The tool helps identify where we need to collaborate or investigate further with suppliers and is being used at most of our operations as of first-quarter 2021.
In 2020, PT-FI continued its Human Rights Ambassador program, providing representatives from contractor companies with train-the-trainer instruction on human rights and the VPs. After training, Human Rights Ambassadors serve within their respective contractor companies and promote awareness of PT-FI's Human Rights Policy, emphasize our shared responsibility for human rights and annually train their company's workforce on human rights.
VOLUNTARY PRINCIPLES ON SECURITY HUMAN RIGHTS

The VPs serve as guidelines for our security and human rights programs, including interactions with host government police, military personnel and private security contractors. Our implementation is primarily focused on Indonesia and Peru, which are higher risk jurisdictions for security and human rights matters.
Risk assessments help us identify security-related human rights risks and create action plans for specific site-level operating environments. Contracts with private security providers include requirements to comply with both our Human Rights Policy and the VPs. Memorandums of Understanding are maintained with host governments detailing the working relationship between the company and the public security personnel assigned to it. Human Rights Compliance Officers conduct training for security employees, security contractors and host government security as well as receive, document and follow up on formally or informally reported human rights incidents, grievances and allegations. Refer to our annual reports to the Voluntary Principles Plenary on our website for more information.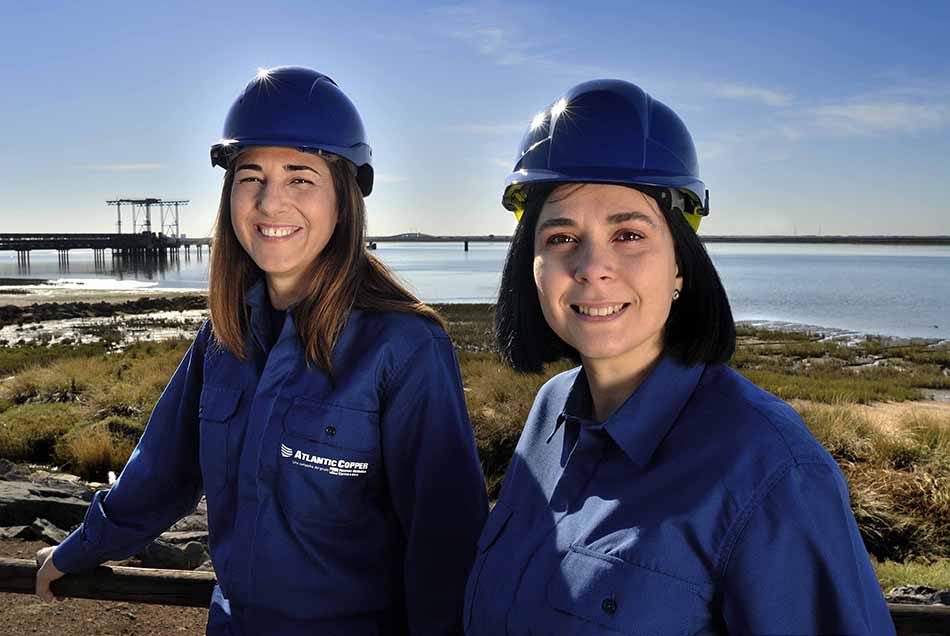 Indonesia has long faced separatist movements and civil and religious strife in various provinces. In Papua, where our Grasberg minerals district is located, separatist groups have sought increased political independence for the province. These groups have been responsible for sporadic attacks on civilians as well as highly publicized conflicts between separatists and the Indonesia military and police.
On March 30, 2020, a fatal shooting incident occurred at an administration building near Timika, a town in the Lowlands area of our operations. We are deeply saddened to report one expatriate employee was killed, one national employee and one national contractor were seriously injured, and four others suffered minor injuries. Police authorities believe an armed separatist group, also reportedly responsible for recent attacks on government security posts near Tembagapura, orchestrated the attack.
PT-FI continues to work with the government to enhance security throughout the PT-FI project area. We continue to limit the use of the road leading to our mining and milling operations to secured convoys, including transport of personnel by armored vehicles in designated areas.
GRIEVANCE MECHANISMS & REMEDY
While we seek to avoid causing and contributing to adverse impacts on individuals and communities, we acknowledge they may occur. We are committed to providing for and cooperating in remediation of adverse impacts related to our business as well as collaborating with value chain stakeholders to address impacts linked to our business relationships.
We have established grievance mechanisms for employees, community members and members of our supply chain and others to report human rights concerns. These mechanisms help us address concerns early and remediate impacts directly. Updates to our community grievance mechanism are being rolled out in 2021 to incorporate the effectiveness criteria outlined in the UNGPs. To learn more, please visit the Communities and Community Grievance Mechanisms pages of this website.