Freeport Named Among Top U.S. Companies on Environmental, Social and Governance Performance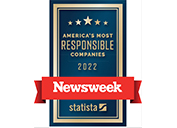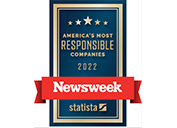 January 3, 2022 - Freeport-McMoRan was named one of the top large corporations in the United States for its environmental, social and governance practices in new rankings published by Newsweek. The company finished 419th on the list of the 500 most responsible companies based on ESG performance.
ESG is a broad term used to describe and quantify the commitments and performance of companies when it comes to such things as responsible environmental practices, ensuring the safety and well-being of their workers, transparency and engagement with communities affected by their operations. Newsweek partnered with global research and data firm Statista to produce its annual list of America's Most Responsible Companies.
"Just as with people, companies can be bad neighbors or good neighbors, grudging or generous, helpful or unhelpful to those around them," said Nancy Cooper, Newsweek Global Editor in Chief in a statement announcing the results. "The businesses on our list are in dozens of different industries and vary widely in size. But they all share a set values, and we are proud to recognize them."
The research used publicly available data from the 2,000 largest public companies in the U.S. to gauge their performance on ESG issues. It also conducted a survey of 11,000 U.S. citizens about their perceptions of the companies related to their social responsibility to determine the final score.