Freeport Cobalt Receives Special Recognition by Responsible Minerals Initiative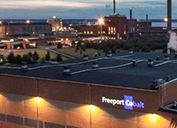 January 15, 2021 - Freeport Cobalt recently became the first cobalt chemical producer in the world to achieve Conformant Downstream Facility status through the Responsible Minerals Initiative's Downstream Assessment Program. RMI's Downstream Assessment Program provides independent verification of ethical and responsible sourcing practices.
This special recognition validates Freeport Cobalt's commitment to producing chemicals from responsibly sourced cobalt. This accomplishment is significant since approximately 70 percent of the world's cobalt supply is sourced from conflict-affected and high-risk areas such as the Democratic Republic of Congo, said Sami Kallioinen, President-Freeport Cobalt.
"This is a great achievement for our sustainability efforts and is the result of hard work and effort by our entire Sustainability team," Kallioinen said. "The completion of the validation process assures that our cobalt sourcing aligns with the Organization of Economic Co-operation and Development guidelines and allows our customers to comfortably rely on our products."
RMI developed the Downstream Assessment Program to assess downstream companies within the cobalt or tin, tantalum, tungsten, gold (3TGs) supply chains. It uses third-party auditors to independently assess and verify that companies have systems in place to responsibly source minerals in compliance with the OECD's Due Diligence Guidance for Responsible Minerals Supply Chains from Conflict-Affected and High-Risk Areas. This program is solely for downstream companies that do not meet the definition of a smelter or refiner.
Cobalt has garnered higher visibility with increased demand for clean energy technologies that use this mineral, such as lithium-ion batteries in electric vehicles. The Responsible Minerals Initiative addresses the link between mineral supply chains and impact on human rights by helping companies identify opportunities for improvement and increased transparency.
Founded in 2008, the Responsible Minerals Initiative includes more than 380 member companies and associations from 10 different industries.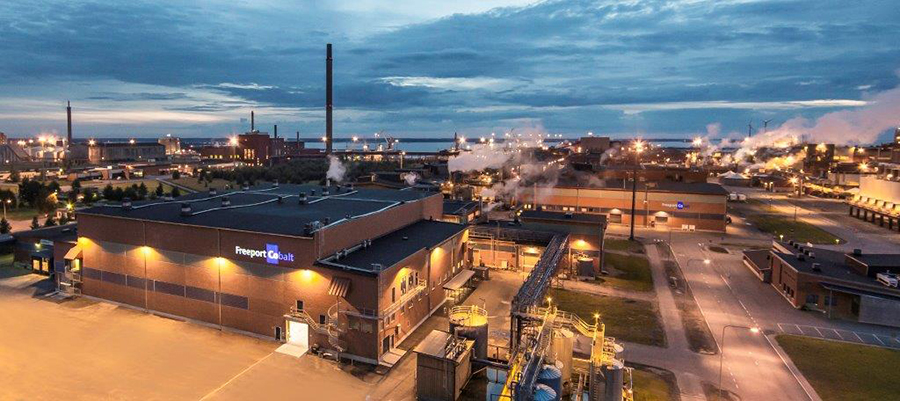 Photo: Freeport Cobalt in Kokkola, Finland, is the first cobalt chemical producer in the world to receive special recognition through the Responsible Minerals Initiative.