Virtual Reality Video Takes You Inside Grasberg Block Cave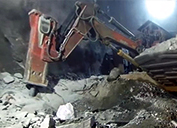 January 29, 2021 - PT Freeport Indonesia's Grasberg Block Cave truly is one of those places you have to see to believe, and though it's still as remote and hard to get to as ever, a 360-degree, virtual reality experience is helping showcase it to the world.
The immersive video tour on fcx.com is now available in English and Bahasa Indonesia. When viewing the video, use the pan button at the top left to move the camera and see the action from all angles as the narrator explains its history and operations.
Getting investors, analysts and other stakeholders tours of the remote operation in Papua always has been a challenge, and capturing the scale and magnificence of this engineering marvel in a photograph or video constitutes an even harder task.
The company's Communications and MIS departments teamed up to develop a way to mimic an actual tour of the inner workings of the Grasberg Block Cave, one of the world's largest and technologically advanced underground mine complexes.
"We needed something more than pictures and video and wondered whether it would be feasible to produce something in 360 to place the viewer in the middle of the operations," said Greg Probst, Director-Communications / Public Affairs.
Working with Deloitte Consulting, one of Freeport-McMoRan's IT partners, Probst accompanied a crew equipped with the latest technology in late 2019 to capture the key views of the underground operations from top to bottom.
"With Deloitte's help, we opted to produce the experience in a format that could be uploaded to YouTube 360 and linked to our website," Probst said.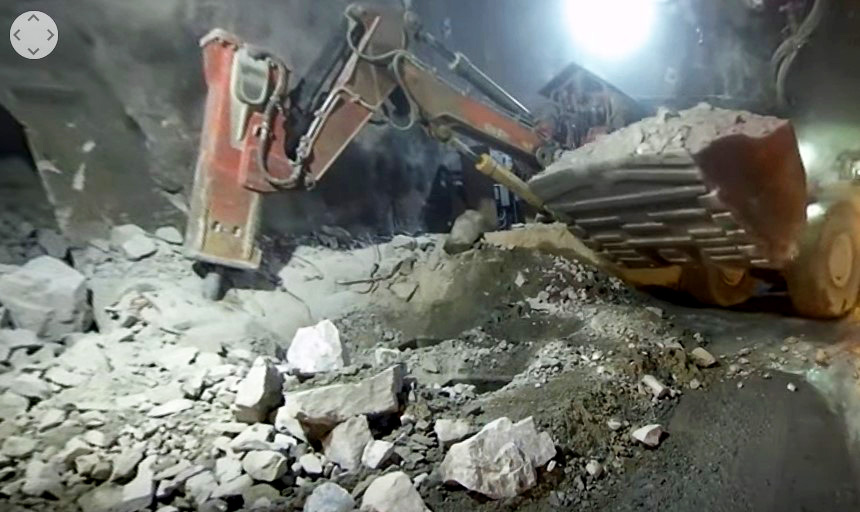 Photo: By using the pan button at the top left, you can see the underground action from all angles.