Foundation Grant Helps New Mexico Nonprofit Produce Big Payoffs for Local Governments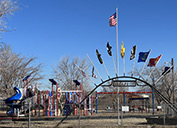 January 31, 2023 - Freeport-McMoRan's investment in a New Mexico nonprofit organization is paying huge dividends by attracting millions of dollars in government grants to local projects in the Silver City, New Mexico, area.
The Freeport-McMoRan Foundation, the company's charitable arm, awarded $45,000 to the National Center for Frontier Communities to set up a program to train and assist local governments and other nonprofits in submitting grants for financial assistance. The center used that money to help Silver City Consolidated Schools, the local school district in the Silver City area, secure a $5 million grant from the U.S. Department of Education for behavioral health services. It also assisted the nearby town of Hurley in obtaining a $240,000 grant from the state of New Mexico for recreational improvements.
The project was funded through the Freeport Foundation's Grant County, New Mexico, Community Investment Fund. Its purpose was to demonstrate that a relatively small investment in grant writing can pay off in attracting needed aid from the federal or state governments, or from private foundations.
Smaller organizations challenged
School districts, towns and nonprofit organizations in small communities often are at a disadvantage because they lack the resources to apply for government or institutional grants, said Angie Harmon, Regional Manager of Community Development-North America. The services provided by Frontier Communities can help them overcome that.
"Often, rural communities don't have grant writers on staff," Harmon said. "It becomes the role of the superintendent or town manager, and they have other responsibilities that take precedence. This puts them at a disadvantage when competing against organizations and communities who have more staff for the same funds, perpetuating the resource gap between those that have capacity versus those who don't. By providing support to the entities that don't have the resources to put together a strong proposal, it makes them more competitive in accessing dollars that in turn allow them to provide more services and meet community needs."
In the case of Frontier Communities, the Freeport-McMoRan Foundation provided financing and expertise in setting up the program, which is modeled after a similar initiative established through the Arizona Economic Recovery Center. The Arizona center was created in May 2021 by Local First Arizona, a nonprofit the Freeport Foundation works closely with to assist local communities, especially those in which the company has operations. The idea behind the Arizona Economic Recovery Center was to help local governments, Native American communities and nonprofits win competitive federal, state and foundation grants needed to rebuild their economies after the coronavirus shutdowns.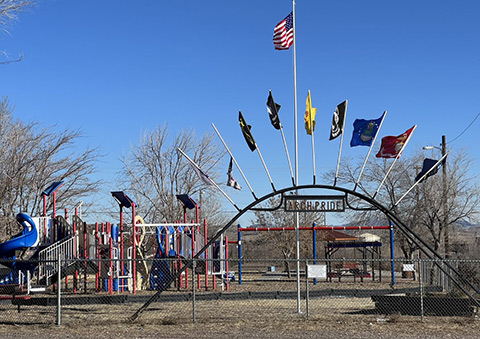 The company's foundation has provided $200,000 over two years to the Arizona Economic Recovery Center, making Freeport one of the first and largest funders of the effort. Since its creation, the center has assisted 479 local organizations and helped secure $30 million in grant funding, including awards to multiple communities where Freeport operates.
"As we continue to explore how to assess the return on our social investments, it's exciting to see the success of both the Frontier Communities and Arizona Economic Recovery centers," Harmon said. "It is evident that providing support for functions such as grant writing and planning leverages financial, as well as other, direct benefits to communities for a relatively small investment."
Photo: A New Mexico nonprofit organization used a $45,000 award from the Freeport-McMoRan Foundation to help local governments in the Silver City area obtain more than $5.2 million in federal and state grants.