Freeport-McMoRan Donation Helps Chilean Village Thrive After Devastating Tsunami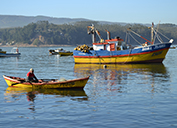 February 10, 2022 - On the morning of February 27, 2010, an earthquake and tsunami hit the coast of Chile, killing hundreds and destroying homes and infrastructure. One of the localities impacted was the small fishing village of Coliumo.
Despite being more than 1,200 miles from the affected area, Freeport-McMoRan committed to rebuilding the village, where most of the inhabitants earn their living through fishing and seaweed harvesting. Freeport's relationship with Coliumo began after the earthquake when Chile's mining industry pulled together to support the country's reconstruction. The company invested more than $3 million to build a dock at the fishing cove and a two-story building with a restaurant, administrative offices and stalls for selling seafood and other locally produced products.
Freeport also initiated what was called the "Back to the Sea" program, donating 242 boats and 506 engines so fishermen could resume their work.
The project developed in Coliumo by Freeport required local fishermen and seaweed harvesters to organize themselves in associations to manage the new infrastructure. They have since obtained public grants for additional improvements, including a desalination plant for the village where drinking water was in short supply and solar panels to light the Bay of Coliumo, which opens toward the Pacific Ocean. Subsequent work also includes construction of a dock and other improvements to protect area homes from future tsunamis.
"We are extremely happy and thankful to Freeport and the first steps the company took to open an array of opportunities for us," said Sara Garrido, President of the artisanal fisherman and seaweed harvester's union in Coliumo. "The life in our town has greatly improved since the construction. We now have a solid, modern building with all the necessary facilities. Freeport's support also brought on additional public investments. Today, our town is completely different from what it was before the tsunami."
Francisco Costabal, Vice President-Business Development and Administration, said helping to rebuild Coliumo was an important investment in the village's future.
"The life for citizens of Coliumo today is much better than before Freeport made the investment," Costabal said. "This small fisherman´s village that was affected by the tsunami wave is currently a thriving locality with many tourists and economic activity. We are proud of the work we did there, and it is an example of the kind of sustainable development projects that really make a difference in people's lives."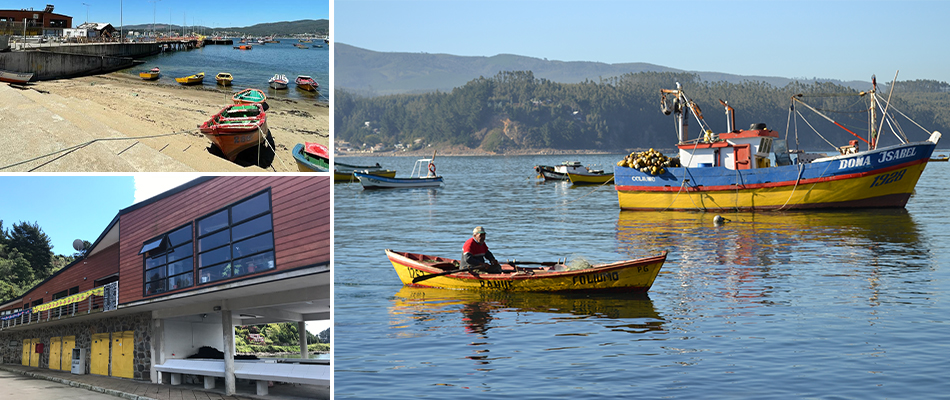 Photos (clockwise): Freeport's support of Coliumo included a rebuilt dock at the fishing cove; the establishment of the "Back to the Sea" program resulting in the donation of 242 boats; and a two-story building with a restaurant, administrative offices, and stalls for selling seafood and other locally produced products.