Freeport-McMoRan's Greenlee County, Arizona Community Investment Fund Awards $169,000 in Grants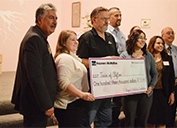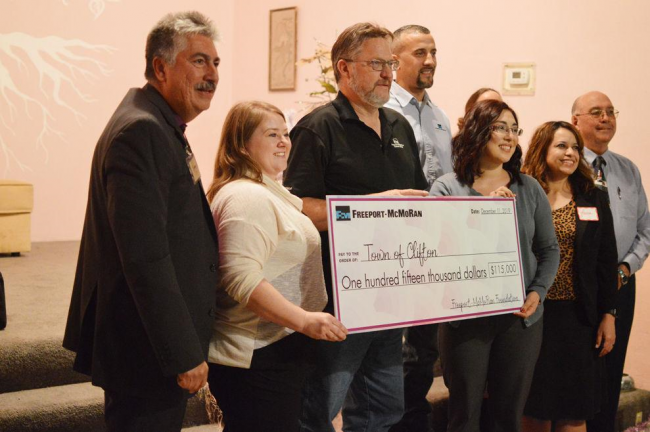 February 20, 2020 - The Greenlee County Community Investment Fund recently selected the recipients and awarded more than $160,000 in grants to local communities and non-profit organizations.
The Greenlee County CIF is overseen by a committee of community leaders assembled by the Freeport-McMoRan Community Partnership Panel, to identify and address community needs in health care, education, environment, economic development and transportation.
The CIF was established in 2011, as part of Freeport-McMoRan's goal to empower communities to develop and identify projects that would help ensure their self-sufficiency beyond the presence of Freeport-McMoRan operations. The Greenlee CIF has invested more than $2.5 million since its inception.
Here are the latest grant recipients:
The Greenlee County Noxious Weeds Control Program received $26,000 for technical training and equipment.
The Greenlee County Meals on Wheels received $23,000 to provide service to more clients.
Town of Clifton Beautification Abatement Program received $115,000 for revitalization of underused properties.
Duncan High School Welding Lab will receive a grant for career and technical training for high school students.
To learn more about how Freeport-McMoRan supports the communities in which it operates, please visit fcx.com/sustainability.
Please see the 2018 Working Toward Sustainable Development Report for more information on all of the company's social, economic and environmental efforts.
Photo: The Town of Clifton received $115,000 to revitalize underused properties in town. Photo by Ken Showers of the Copper Era.