Company Vice President Receives High Honor from University of Huelva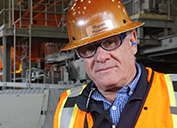 March 3, 2021 - The University of Huelva in Spain awarded Miguel Palacios, Vice President-North America Smelting and Refining, with its Medal of Honor 2021 today for his significant contributions to the university and community. Watch the video.
Before coming to the U.S., Palacios was Senior Vice President of Atlantic Copper in Spain and worked closely with the university as Chairman of its Social Council to strengthen ties between the community, the school and businesses.
He also led the Council in providing independent financial oversight to the university in addition to offering advice on curriculum and programs for students.
"I am very grateful to receive this award. I served the university without expecting any recognition and was happy to be able to build a strong relationship between industry, including Atlantic Copper, and the university to help prepare students after graduation," said Palacios, who spent four years in the role.
His son who lives in Spain accepted the university's highest honor on his father's behalf in the formal, socially distanced ceremony attended by the University Rector, the Mayor of the City of Huelva, and representatives from the regional government, Junta de Andalucía, and broadcast live in the province in Southern Spain. The university also recognized health-care workers with the Medal of Honor 2021.
Palacios started his career in 1982 and has spent 37 years in the copper industry. In 2017, he received the Huelva Business Federation's Gold Medal and in 2018, the Medal of the City of Huelva.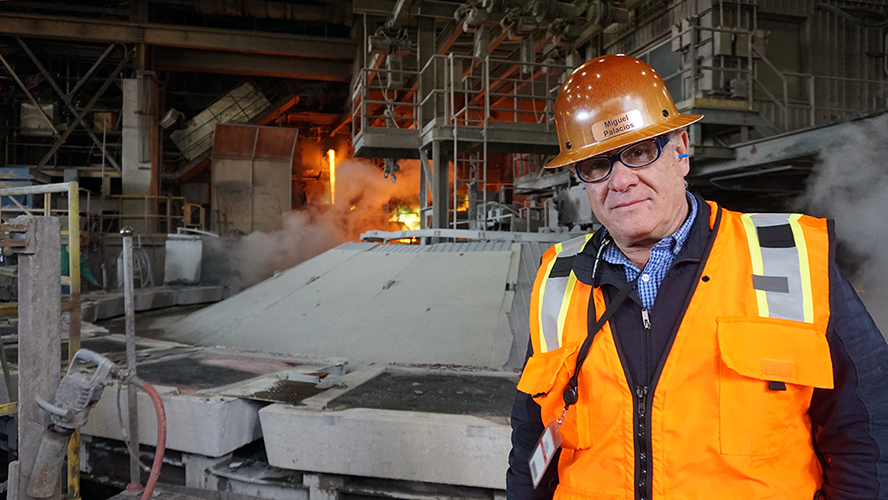 Photo: Miguel Palacios, pictured at the Miami, Ariz., smelter, received the Medal of Honor 2021 from the University of Huelva in Spain.