Atlantic Copper President Javier Targhetta Receives Medal of the City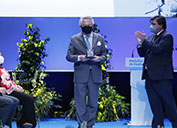 March 4, 2022 - Atlantic Copper President Javier Targhetta recently received the Medal of the City from the city of Huelva in recognition of the company's contributions to the region's economic development over the past half century.
Huelva Mayor Gabriel Cruz presented the award to Targhetta at an event held at Gran Teatro as part of the San Sebastian 2022 Patron Saint Feast Days in Huelva, Spain.
"A company that is part of Huelva's history is leading the city's transformation," Cruz said during the ceremony. "Atlantic Copper is at the root of this transformation of Huelva, a city with aspirations, as evidenced by its support of the local economy. Atlantic Copper is called on to continue city building." 
Targhetta expressed his gratitude for the recognition, which he accepted on behalf of the company's workers, and he thanked the entire city and the city council for this honor.
In his remarks, Targhetta recalled the company's 50 years of economic activity "during which we have tried to create wealth and well-being in Huelva and its province." He also looked ahead to the next 50 years "to continue building a better, more prosperous Huelva, with solidarity and inclusiveness." 
The Medal of the City has been presented by Huelva's city council annually since 2000 in recognition of entities or individuals who have made a significant impact to the local community.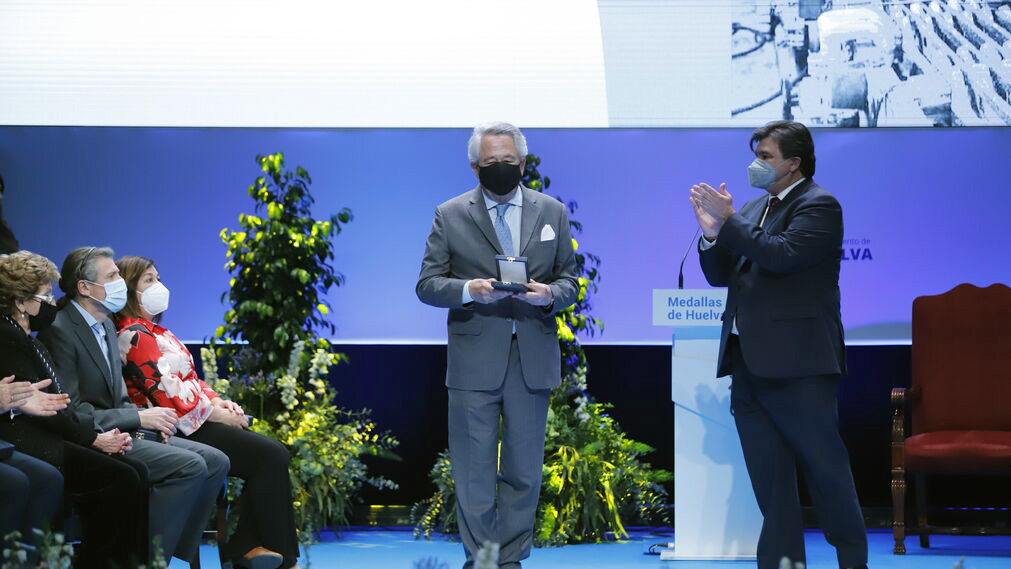 Photo: Atlantic Copper President Javier Targhetta (center) receives the Medal of the City from the city of Huelva.