El Paso, Miami Recently Awarded Copper Mark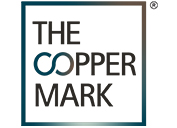 March 5, 2021 - With the recent achievement of Copper Mark status by Miami and El Paso operations, the company now has five sites around the world with the distinguished designation for safe and responsible production.
Developed by the International Copper Association and introduced in 2020, the Copper Mark is the first and only credible assurance framework to demonstrate the copper industry's responsible production practices and industry contribution to the United Nations'Sustainable Development Goals.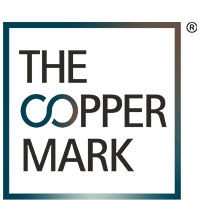 The Copper Mark is awarded after sites are measured independently against a comprehensive set of environmental, social and governance (ESG) criteria.
"What our El Paso and Miami operations demonstrate in earning the Copper Mark is that this commitment is not just about our copper mines but also about our downstream production of refined copper," said Andrea Vaccari, Director-Responsible Production Frameworks and Sustainability. "This means we're meeting the standards being requested by downstream users, like Ford, who is a formal Copper Mark Partner and encouraging adoption across its supply chain. So, it's an important part of meeting downstream expectations for Freeport-McMoRan in North America."
In January, the Miami smelter was the first North America site to receive the designation, an accomplishment building on many years of work.
"This achievement is nothing that can be improvised in the short term," said Miguel Palacios, Vice President-North America Smelting and Refining. "We are proud that Miami was the first site awarded with the Copper Mark in our North America operations. Congratulations to the entire Miami team on a great job and a great achievement."
The El Paso refinery followed soon after by achieving Copper Mark status in February, a site that also built on foundational sustainability practices in pursuing the recognition.
"We are excited, and we are humbled by the huge responsibility to maintain sound environmental stewardship going forward – and not just because we want to maintain the status," said John Quinn, General Manager-El Paso. "The El Paso facility is in the middle of a residential area, and we have an elementary school two blocks away, so we have an obligation to be good neighbors."
Cerro Verde, El Abra and Atlantic Copper received the designation at the end of 2020, and Morenci's application is under review. The company has future plans to validate all of its operating sites against the Copper Mark requirements. To learn more, visit coppermark.org.