Josh Olmsted Featured in Latest Global Business Reports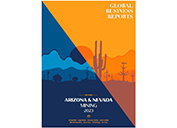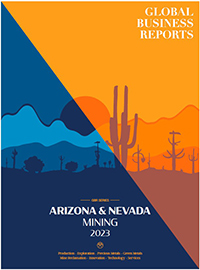 March 6, 2023 - Freeport-McMoRan's Arizona legacy and the societal importance of copper are among the topics Josh Olmsted, President and Chief Operating Officer-Americas, addressed in a report that showcases the mining industry in Arizona and Nevada.
Olmsted was interviewed by Global Business Reports for its recently published, "Arizona and Nevada Mining 2023," a report covering mining trends in the southwest United States.
The report, which includes interviews with government officials, consultants and executives representing mining companies and associations, addresses how mining companies in Arizona and Nevada are prepared to address the challenges posed by the energy transition, the work being performed to make the industry safer and other issues.
"Copper is fundamental to achieve our societal goals, whether these are in terms of decarbonization or achieving net zero by 2050," Olmsted said in the report. "We remain bullish on the long term: there is not going to be enough copper in the world to meet demand driven by electrification and decarbonization trends. As a society, we need to recognize that and facilitate the responsible production of copper."