Richard Adkerson Selected for Induction into National Mining Hall of Fame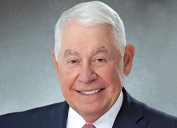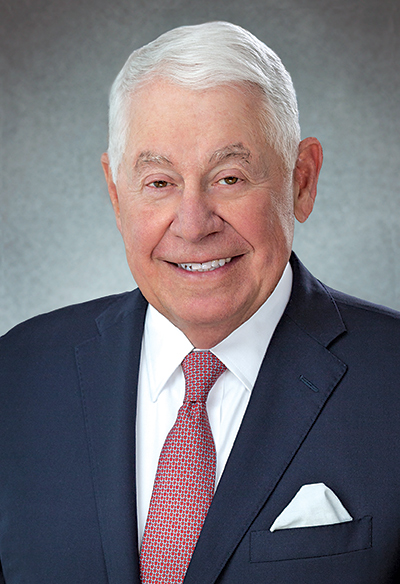 May 8, 2023 - Richard Adkerson, Chairman and Chief Executive Officer, has been selected for induction into the National Mining Hall of Fame in recognition of his lifetime contributions to the company and the global mining industry.
Adkerson is a founding member and past chair of the International Council on Mining and Metals, where he has championed initiatives to strengthen environmental and social performance in the mining industry. He is the only person to have served two full terms as chairman of ICMM.
"Richard is an outstanding, inspirational and visionary leader," Kathleen Quirk, President, wrote in her letter supporting Adkerson's nomination. "He inspires our people to reach their full potential and has built a culture of competence, comradery, accountability, inclusiveness, innovation and teamwork."
Adkerson was instrumental in putting together the merger that originally created Freeport-McMoRan in the 1980s and the chief architect of the $26 billion "dream come true" purchase of Phelps Dodge Corp. in 2007, touted at the time as the largest mining acquisition in history.
Many of Adkerson's most important contributions to the company have come during challenging times, Quirk said. Those include weathering global recessions, turbulent geopolitical situations and the worldwide coronavirus pandemic. Through the highs and lows, Adkerson has always been a "strong advocate and ambassador for our industry," she said.
"He is passionate about the industry's positive contributions to society as a whole and our responsibility to sustainability," Quirk said.
Even before joining the company, Adkerson helped put together the merger between Freeport Minerals, a hard rock mining company, and McMoRan Exploration Co., a small oil and gas producer. At the time, he was a partner and managing director at Arthur Andersen & Co. with expertise in the worldwide oil and gas industry. He was recruited to join the new Freeport-McMoRan as a financial advisor in 1989.
As Chairman and CEO, Adkerson was the driving force of the Phelps Dodge acquisition. Under his leadership, Freeport now is the largest copper producer in North America, supplying 9 percent of the world's copper and 57 percent of U.S. production.
Throughout his tenure, Adkerson has stressed the importance of responsible mining, with safety being his highest priority, said Michael Kendrick, President, Climax Molybdenum, who nominated Adkerson for inclusion into the Hall of Fame.
"I personally can attest to his passion for the industry, commitment to responsible production and conviction to always do the right thing," Kendrick said. "He is an unwavering champion of safety in the workplace."
Induction into the hall of fame honors individuals who have "helped to make the nation great" through their contributions to mining in the United States.
Adkerson's nomination drew the backing of industry leaders outside Freeport, including Mike Henry, Chief Executive Officer of the mining company BHP, and Rohitesh Dhawan, President and Chief Executive Officer of the ICMM.
Both praised his leadership as an advocate of responsible mining in their letters supporting Adkerson's selection to the hall of fame.
"It is under Richard's leadership that our industry has taken many of the most significant steps to raise the bar on responsible and sustainable mining practices," Dhawan said in his letter. "I am confident the industry would not have taken these giant leaps forward with the pace and ambition that we've been able to without Richard's personal leadership."
Photo(top right): Richard Adkerson