Cerro Verde Vice President Recognized as Top Executive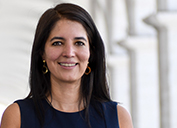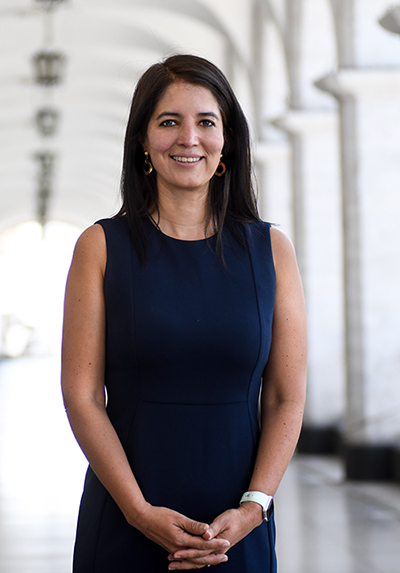 March 25, 2021 - Julia Torreblanca, Vice President-Corporate Affairs for Cerro Verde, is one of the most influential women in the Peruvian business community and the first woman from Arequipa to be included in the magazine G de Gestión's recent, annual Top 50 Executive Women list.
"With great pride and humility, I represent all of the women who work at Cerro Verde in various positions," Torreblanca said. "Being one of the Top G Executive Women is a recognition of the work carried out for many years to share the story of Cerro Verde and its contributions at a local and national level."
Torreblanca joined Cerro Verde in 1997 and has held positions of increasing responsibility in the Legal Department through the years. In her current position, she leads the Legal, Energy, Government Relations, Public and Community Relations departments.
Her responsibilities include Cerro Verde's growth and sustainable development initiatives along with alliances with local governments, companies and public facilities. She also helps lead efforts to improve the quality of life for employees and residents of the neighboring communities and of Arequipa.
"This is an awesome and well-deserved recognition for Julia," said Derek Cooke, President-Cerro Verde. "We are all so proud of her. But to be honest, this isn't really a surprise to us at Cerro Verde. We've known she's a rock star for years. Congratulations Julia!"
She also holds several positions on national boards including the Board of Directors of Cerro Verde, the National Society of Mining, Oil and Energy, and the Board of Directors of the Peruvian Foreign Trade Society.
Photo: Julia Torreblanca, Vice President-Corporate Affairs at Cerro Verde, is one of the top 50 most influential business women in Peru.