El Abra Encourages Biodiversity with New Greenhouse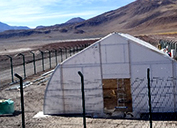 March 30, 2021 - In a harsh climate where it's difficult for plants to grow and thrive, El Abra employees and community members worked together at the end of last year to build a greenhouse to nurture native seedlings as part of an ongoing commitment to sustainability.
The greenhouse accommodates up to 15,000 plants, where they are cared for until they can be replanted successfully in the extreme climate of the Ascotán salt flats, an elevation of 12,141 feet in Chile.
"Part of the sustainable development plan for El Abra is the maintenance and recovery of the biodiversity in areas where we operate. This work on Slope 11 with the greenhouse not only minimizes the impact of operations, it also promotes opportunities to conserve and enhance natural resources," said Rubén Funes, President-El Abra.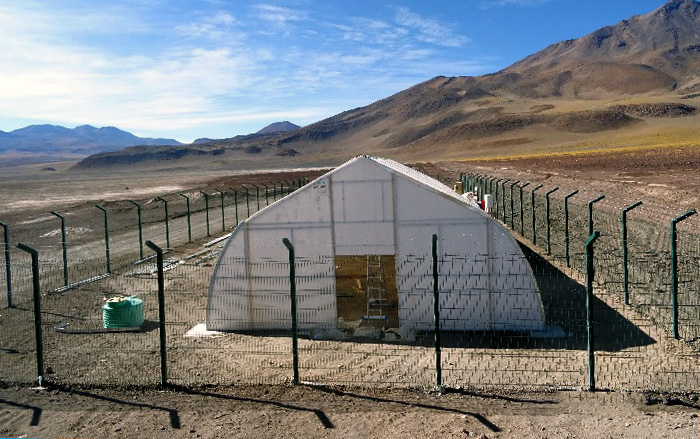 The 2,100-square-foot greenhouse is part of the comprehensive, multiyear Environmental Management Plan for the site. Ongoing work in 2021 will include soil studies, aerial monitoring of the region and maintenance work in the nursery as well as gradual acclimatization of the plants to their natural habitat. In particular, two native species of flowers – Zameioscirpus atacamensis and Puccinellia frigida – that grow in extreme regions like the salt flats will be planted.
Trained community members now help manage the greenhouse in shifts, taking care of everything from planting seeds and monitoring germination in the nursery to planting vegetation and observing the natural plant life in the salt flats.
"The community knows the territory best, and we value their contribution as we work together to restore native lands in the salt flats," Funes said.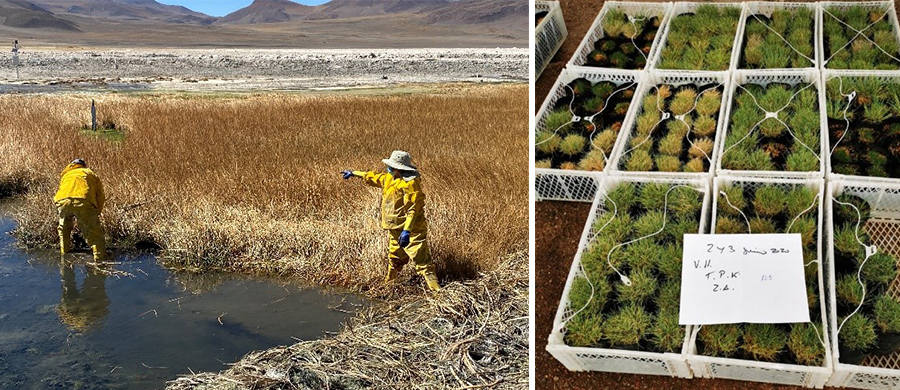 Photos (Top): The new, 2,100-square-foot greenhouse in Ascotán can accommodate up to 15,000 adult plants. (Left to Right) Indigenous community members work to monitor the salt flats of Ascotán. Native plants are being nurtured inside the greenhouse.