Atlantic Copper President Honored with 2021 Andalusia Medal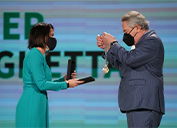 April 7, 2021 - Javier Targhetta, President-Atlantic Copper, recently received the 2021 Andalusia Medal in the Economy and Business category for his efforts to create a positive economic impact in the community.
The medal recognizes people with a history of commitment to Andalusia, the southern region in Spain where Atlantic Copper is located. Up to 10 medals, representing various disciplines such as business, arts and sports, are given annually on Andalusia Day, February 28, commemorating the 1980 referendum that made Andalusia an autonomous region of Spain.
During the ceremony, Targhetta dedicated his award to all who work for Atlantic Copper, now and in the last 50 years, and added that the company and the region are set for a bright future together.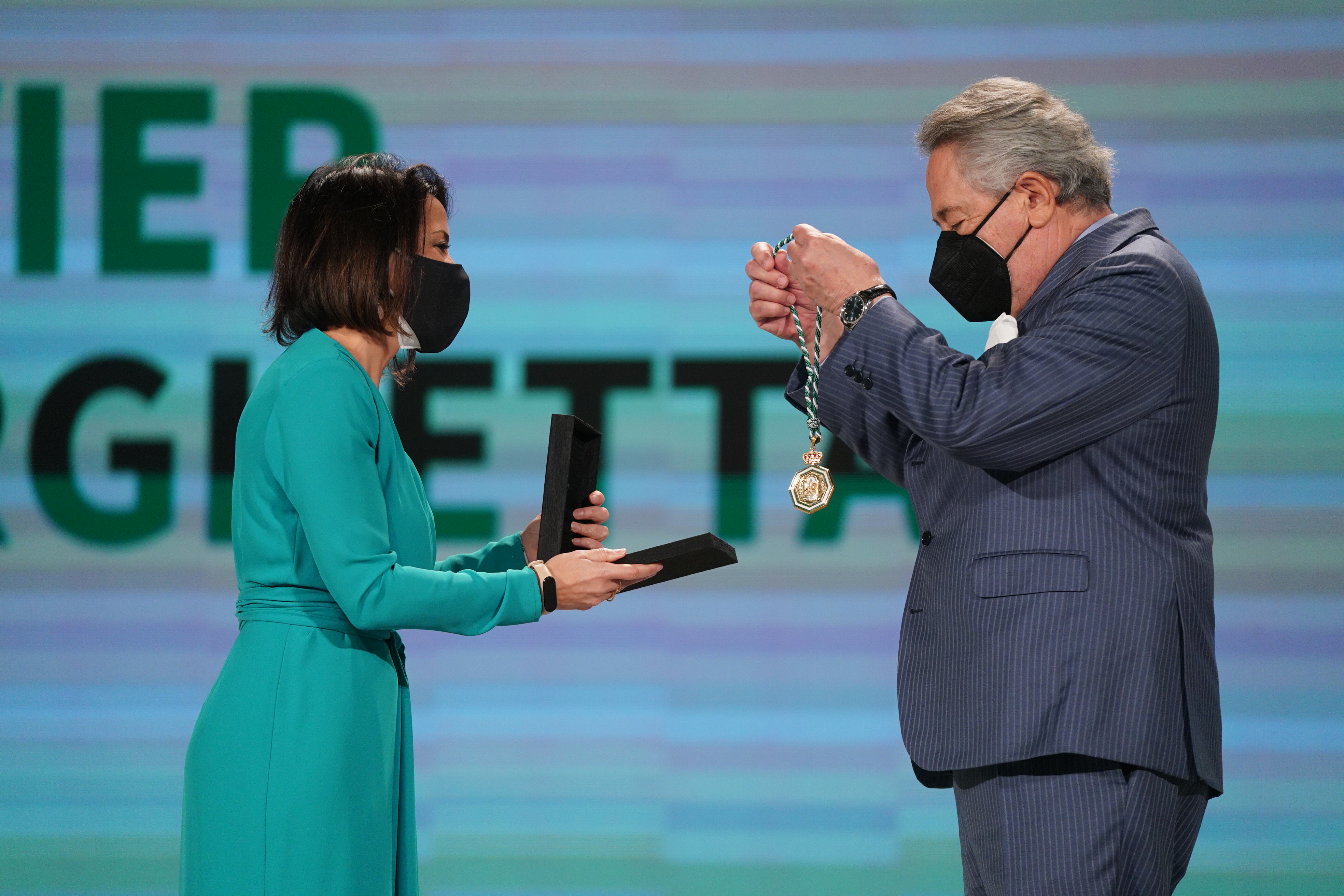 "I am grateful to receive this recognition," Targhetta said. "I also want to thank the talented and committed people of Atlantic Copper who are making Andalusia great and who are creating a modern company, a world leader in energy efficiency."
Juan Manuel Moreno, the President of Andalusia, shared in his remarks that Targhetta is an example of Andalusian talent.
"Throughout his long career, he has represented the region's determination to do the right thing for the industry and the region, by supporting the creation of jobs and adding value to our new economic model," Moreno said during the ceremony.
Watch a short video from Atlantic Copper with highlights from the award ceremony.
Photo: Marta Bosquet, President of the Andalusia Parliament, left, presents the 2021 Medal of Andalusia to Javier Targhetta, President-Atlantic Copper.