Morenci Operations Awarded Copper Mark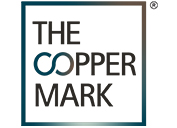 April 9, 2021 - The Copper Mark announced on April 7 that Morenci operations in Arizona was the company's sixth site – and the eighth in the world – to achieve the Copper Mark, a new, credible assurance framework demonstrating the copper industry's responsible production practices and contribution to the United Nation's Sustainable Development Goals.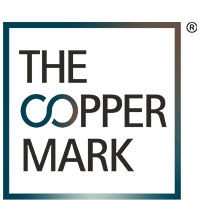 The Copper Mark commits sites to continual improvement over time, a critical component of the framework. The Copper Mark is awarded only after sites are assessed independently against a comprehensive set of 32 environmental, social and governance (ESG) criteria.
"Morenci operations is extremely proud to receive the Copper Mark," said Mike Kridel, Senior Vice President-Morenci. "It represents the commitment our employees make every day to operate safely and responsibly. In a world where responsible and sustainable production is expected, the Copper Mark helps us demonstrate to our host communities, our shareholders and all of our stakeholders that we are committed to being a responsible business partner today and in the future."
Six sites with the designation is a point of pride for the company and demonstrates employees' resolve to do the right thing, said Andrea Vaccari, Director-Responsible Production Frameworks and Sustainability.
"The Copper Mark is not just a point in time for our operations. It's a validation of the work we have done and a commitment that we will continually work to become more socially and environmentally responsible in our copper mines and downstream production facilities," Vaccari said.
Cerro Verde in Peru, El Abra in Chile and Atlantic Copper in Spain received the designation at the end of 2020, and the Miami smelter in Arizona and the El Paso refinery in Texas were added to the list earlier this year. The company has future plans to validate all copper producing sites against the Copper Mark requirements.
To learn more about the independent organization originally started by the International Copper Association (copperalliance.org), visit coppermark.org.