Freeport-McMoRan Foundation Supported Technical School in Calama, Chile Graduates First Generation of Students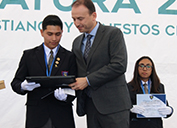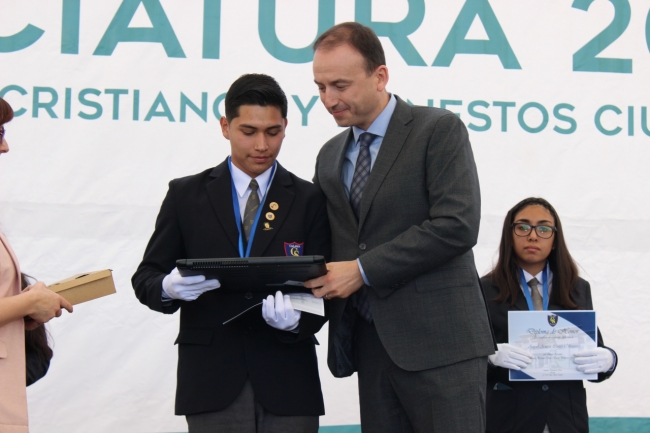 April 23, 2020 - The Colegio Don Bosco De Calama recently graduated its first class of 141 students in December.
The school, opened in 2016, educates middle and high school students, including indigenous children who live in the Province of El Loa near the El Abra mining operations. Students focus on technical studies in mining and electrical and mechanical skills. Enrollment is free to the more than 750 students who currently attend the school.
Freeport-McMoRan and Minera El Abra, along with Codelco and Antofogasta Minerals, financially contribute to the vocational school.
To learn more about how Freeport-McMoRan supports the communities in which it operates, please visit fcx.com/sustainability.
See the 2018 Working Toward Sustainable Development Report for more information on all of their social, economic and environmental efforts.
Photo: Freeport-McMoRan Foundation Supported Technical School in Calama, Chile Graduates First Generation of Students