Project Co-funded by El Abra Fortifies Village Against Floods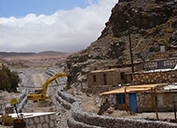 May 4, 2021 - With help from Freeport-McMoRan's El Abra operations, a small Chilean village now has a better defense against the scale of flood disaster that nearly devastated it just two years ago.
As part of its ongoing support to the local community, El Abra worked with Conchi Viejo to install specially engineered protective barriers that resist fast-moving, fast-rising stormwater and greatly reduce erosion and other damage.
The impetus for the project was an unprecedented February 2019 rain event in El Loa Province, with Conchi Viejo hit particularly hard by a flash flood that destroyed homes and land.
"We are extremely pleased to finish another stage in the village's reconstruction," said Juan Galleguillos Araya, President of the Conchi Viejo Atacamanian Indigenous Community. "This work is essential for the safety of all the houses damaged by previous flash floods, and it reaffirms our relationship with El Abra and the trust we have."
The barrier structures include 930 cubic meters of gabions – rock-filled wire mesh enclosures – placed along the sides of a known stormwater path. An engineering development company recommended gabions as effective protection against future floods after the 2019 storms, which kicked off the project.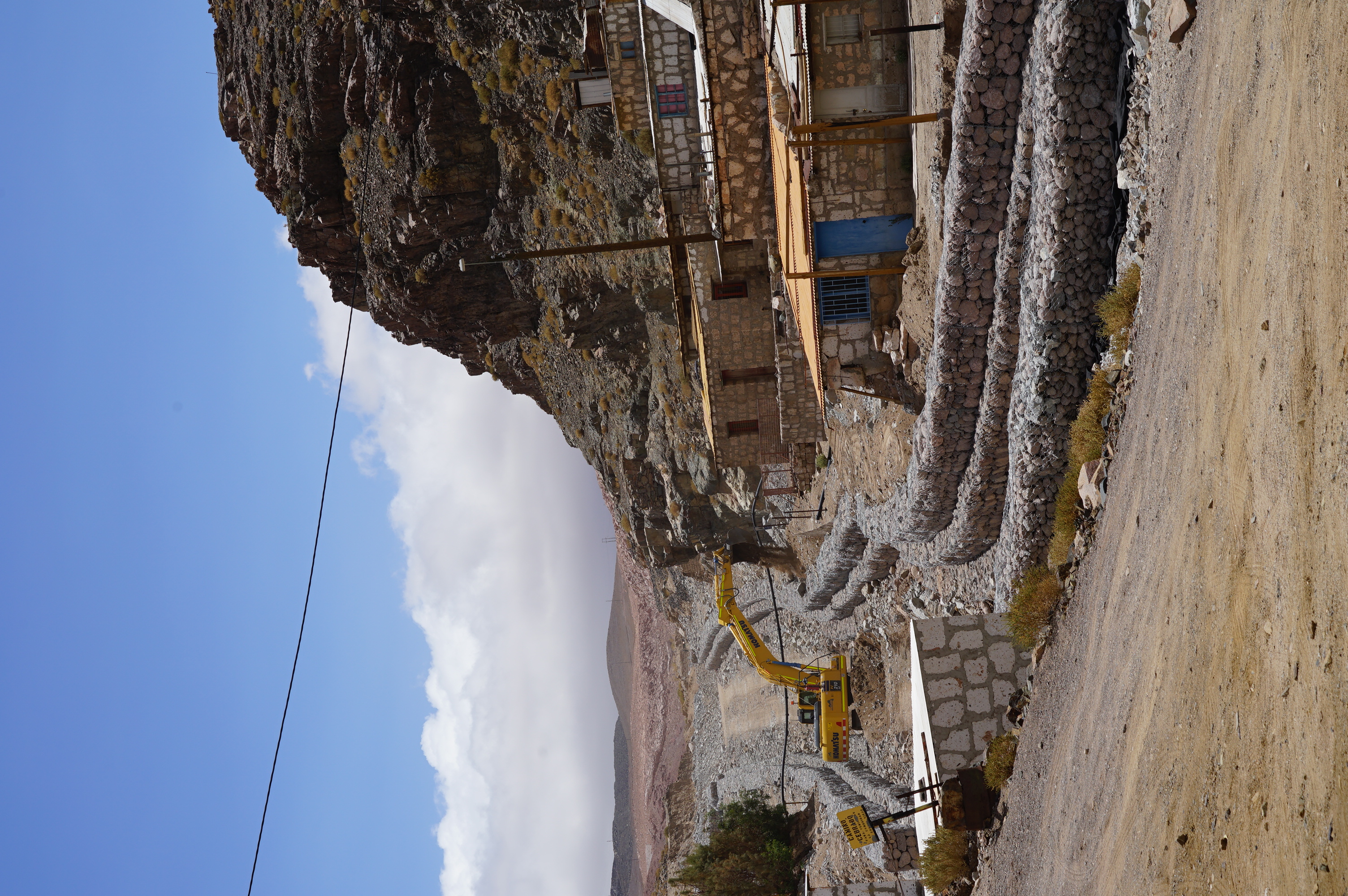 Parapet walls also were built in the zone to add another level of protection, and a catch basin was added in the ravine's upper area to slow stormwater runoff before it reaches the lower village.
The parties co-financed the project, with some of the cost covered by community funds Conchi Viejo receives as part of an agreement it has had with El Abra since 2012.
"For many years now, we've been working actively with this community, and we know that cooperation is the only way to achieve sustainable development," said Rubén Funes, President-El Abra. "This project demonstrates the positive results of a partnership between companies and communities."
The reinforcement work proved fortuitous, because shortly after it was completed, the Chilean Meteorological Service forecast a La Niña weather pattern with higher-than-normal rainfall for the region in 2021.
Photo: A wall of gabions – blocks of wire-encased rocks – protects Conchi Viejo, Chile, from future flooding.