Freeport Partnership Aims to Keep Women in Mining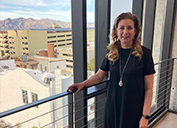 May 5, 2022 - Women belong in mining, and Betsy Shobe is determined to help ensure they thrive in the historically male-dominated industry.
As the newest president of the Arizona chapter of Women in Mining and one of the first site ambassadors for the group, Shobe, Transformation/Agile Facilitator-Morenci, said it's not unusual for women in mining careers to feel isolated, particularly in a rural community like Morenci.
Even today, women represent only about 15 percent of the industry's workforce, both in the United States and globally. Women working in the mines frequently find themselves alone on an otherwise all-male crew, particularly in front-line jobs, Shobe said.
It can be easy to feel like an outsider in that environment.
Breaking down those barriers and letting women and other under-represented groups in mining know they are not alone is one reason why Freeport-McMoRan partnered with Women in Mining to create the ambassador program. Through this offering, the organizations collaborate in recruiting women into the profession, pairing them with mentors to help them on their career paths, and helping ensure they are included in training opportunities to hone their skills and move into management roles.
Connections are critical
Sometimes, what is most important is connecting them to other women in the industry who can share their own experiences and reinforce the fact that the unique talents and perspectives women bring to mining are a strength, not a weakness, Shobe said.
"We really want to build this awesome, supportive community where everyone knows we're here for you," Shobe said. "You do belong. You have a place here, a very important role to play. We want to celebrate diversity. We want to celebrate women in mining."
Women in Mining has been around for decades, but in the past was largely a more insular networking group for women to connect with others in the industry. Freeport is the organization's biggest financial supporter. The Arizona chapter is the group's largest, with 208 members from multiple mining-related companies.
At Freeport's suggestion, WIM launched the ambassador program at the company's North American sites. This has really helped the organization take root and grow, making it less of a social network and more of a resource to help recruit, train and promote women in the profession, said Angie Harmon, Regional Director, Community Development-North America.
"Our support of WIM has a benefit to the community, but there is also a natural connection to the direct benefit to our employees," Harmon said. "When we can find things like that to invest in, it's a no-brainer."
Women in Mining is not exclusive to women, and it seeks to advance all under-represented groups. About 15 percent of its membership is comprised of men. Having men active in advancing women in the industry is important, said Julia Potter, immediate past president of the Arizona Women in Mining chapter. Men make up the vast majority of the workforce and management, so it is important for them to be mentors and advocates for diversity throughout the ranks. Otherwise, women can get overlooked when it comes to training and career-advancement opportunities, simply because they are different from their supervisors and peers, Potter said.
Keeping women in mining
Without those advocates, it can be difficult for women to see opportunities for career advancement, which helps explain why they tend to leave the mining industry after a few years in higher proportions than men. One of the top reasons for women leaving the profession is the perception that there are fewer promotion opportunities for women, according to a study published in September 2021 by McKinsey & Company.
"If your company isn't invested in helping to solve that problem, you don't feel very welcome," Potter said. "We lose a lot of women that way because they feel like they haven't found a mentor, they haven't found a sponsor, they are not moving up as fast as their peers, so they go back to school or find a job outside of the industry. What WIM and Freeport are hoping to do together through our partnership is avoid letting those people fall through the cracks and catch them before they leave."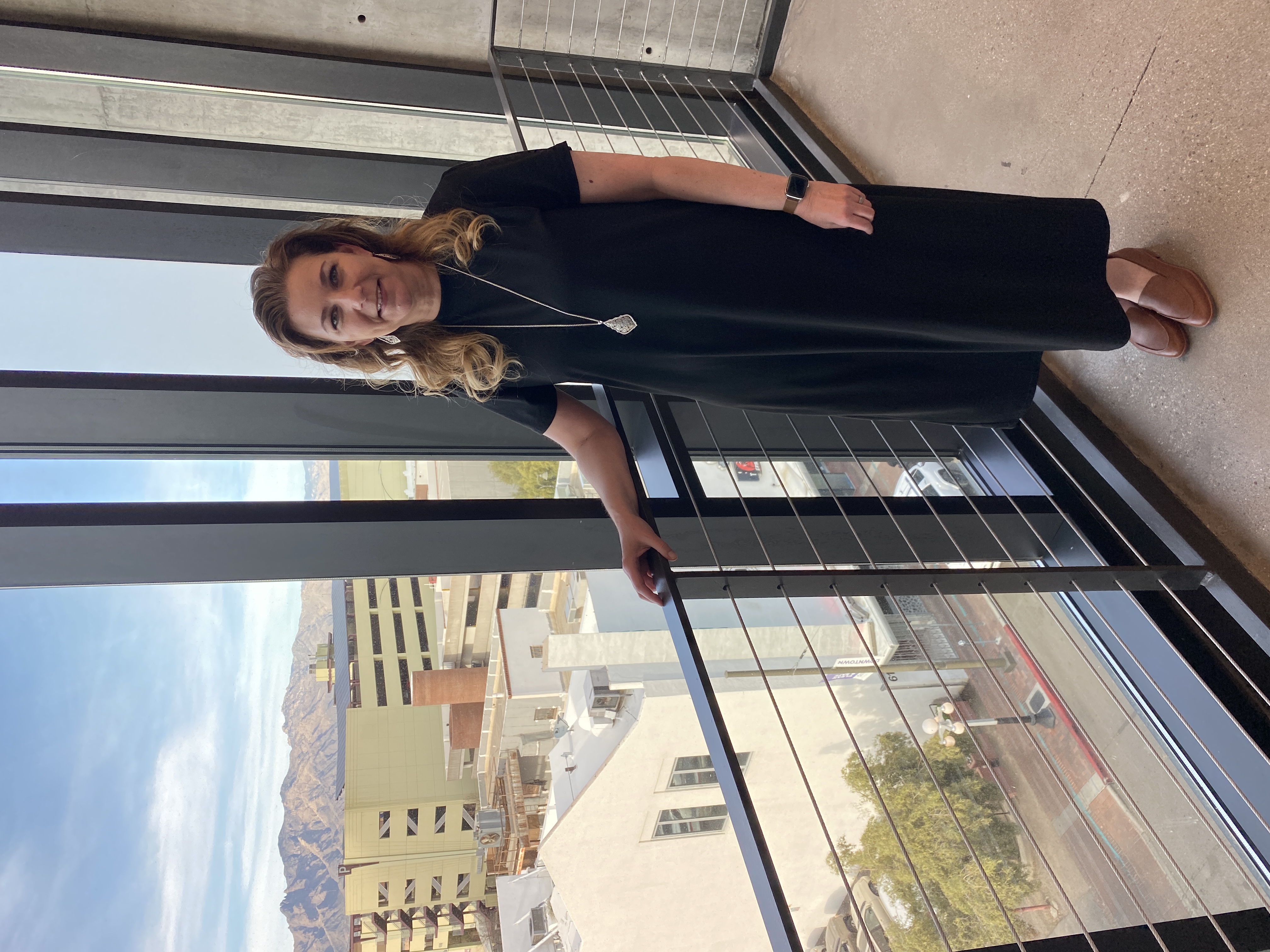 The Morenci operation's ambassador program launched in 2021. So far, there have been five workshops at the site, attended by more than 80 people, which helped identify common concerns and set priorities. Aside from the 14 site ambassadors, Morenci has an eight-member steering committee made up of women and men from various departments representing both office and field workers.
"We have seen a phenomenal change in the support that women are giving each other from this group, and it's resonating out," Shobe said. "They are really changing the culture around what it means to be supportive."
Photo: Betsy Shobe recently became Women in Mining-Arizona president and was Freeport's first WIM ambassador in Morenci.