Stowmarket Safety Culture Earns Site Top Accident Prevention Award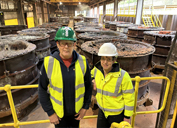 May 10, 2023 - A decade of success in maintaining a culture of workplace safety has earned the company's Climax Stowmarket molybdenum operations in England the prestigious President's Award from the Royal Society for the Prevention of Accidents.
The special recognition is reserved for companies demonstrating the high safety standards of the organization's gold award for 10 consecutive years while showing continuous improvement year to year. The RoSPA awards are among the top honors for safety performance in the United Kingdom. Each year, they draw about 2,000 entries from companies in nearly 50 countries that employ or impact more than 7 million workers.
The recognition is made possible by Stowmarket's strong safety culture, said Marion Hooson, General Manager-Operations. Beyond extensive safety procedures, the site performs comprehensive instruction and regular refresher training for employees and contractors. This includes hands-on work to help ensure safety practices are properly applied in the field. Stowmarket also benefits from having experienced operators because of low turnover and a workforce "focused on safety and looking after each other," Hooson said.
Employees empowered
"We do have a very good safety culture on site," Hooson said. "We have good communication. Our leaders spend a lot of time in the plant talking about safety, and we have a very strong stop-work culture. Everybody knows on site that if they do find anything they think is unsafe, they are empowered to stop work. They know if they stop work, any concerns they have will be addressed, and there will be no repercussions. That's the right thing to do."
To qualify for any RoSPA award, companies need to document their safety policies and practices, said Diane Colquhoun, Senior Health and Safety Lead. The extensive application process requires proof those policies are implemented and practiced in the workplace by everyone from top management to front-line workers. The questions asked by the society change every year to cover a broad range of safety issues. To qualify for the President's award, a company must receive the RoSPA's gold award 10 consecutive years, meaning a failure to do so any year puts the organization back to zero.
"All companies say they've got a really good safety culture," Colquhoun said. "But RoSPA wants us to demonstrate that and provide evidence that our safety culture is across the board and includes contractors. We don't have to go searching for it. We know where we can get our hands on the evidence, because we do what we say we do."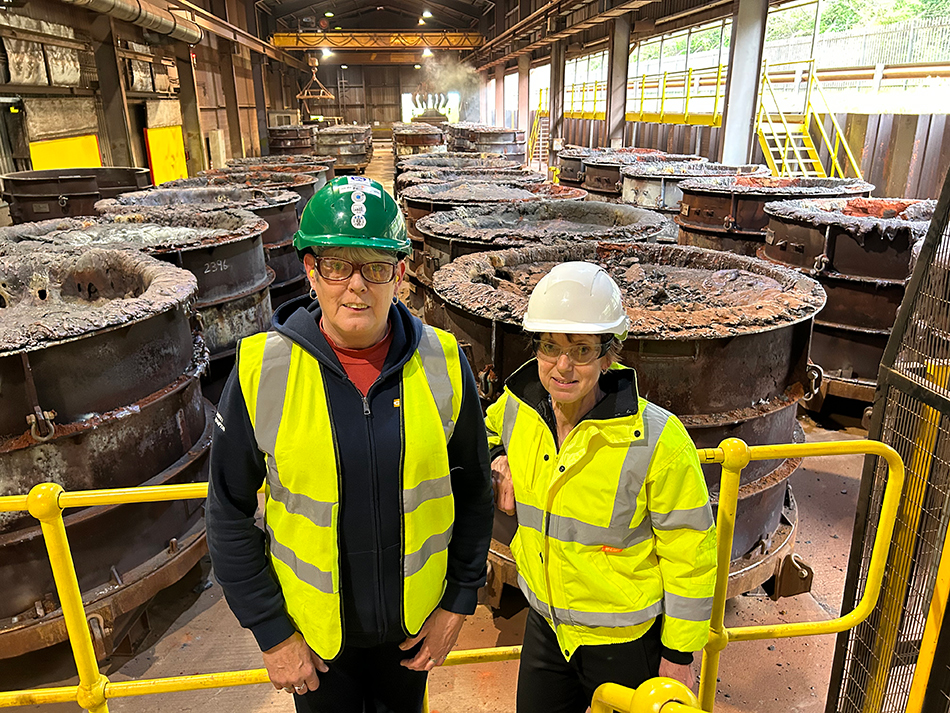 Photo: Diane Colquhoun, left, and Marion Hooson say the strong safety culture at the Stowmarket operation in England is shared by all employees.