Freeport-McMoRan Contributes to COVID-19 Relief Efforts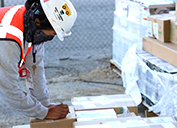 May 21, 2020 - Freeport-McMoRan is using the strength of its global supply chain to acquire, purchase, donate and deliver much needed medical supplies and more to Covid-19 relief efforts. Many of the healthcare clinics and hospitals in communities where the company operates are in rural, remote locations.
Donations sent throughout North America in three states and six tribal nations include personal protective equipment such as 1,500 pairs of unvented goggles, 1,000 face shields, 46 tents with side panels, Tyvek material to make many more tents and side panels, heavy duty tape, folding tables, wire racks and ice chests.
In Arequipa, Peru, the company's Cerro Verde mine has contributed to the acquisition of half a million test kits for the Peruvian government and tens of thousands of coveralls, face masks, disposable boots and gloves to regional health centers. In addition, the company provided bus transportation for health-care workers while public transportation was unavailable, and donated 1,000 food baskets to families in an area directly impacted by COVID-19. Cerro Verde operations also donated funds for the purchase of 10 non-invasive CPAP ventilators to assist patients diagnosed with coronavirus in the region.
In Chile, the company's El Abra mine donated three respirators and a fully equipped ambulance to Carlos Cisternas Hospital, the public hospital of Calama, as well as other medical supplies to local organizations.
In Indonesia, more than five villages of the Amungme and Kamoro tribes in Papua near the company's operations at PT Freeport Indonesia are receiving monetary donations and significant help with food staples for more than 4,500 people. In addition, PT Freeport Indonesia's Malaria Center disinfected more than 38 tons of aircraft cargo, passenger luggage and relief packages sent to Jayapura, Tisnga village and Tembagapura.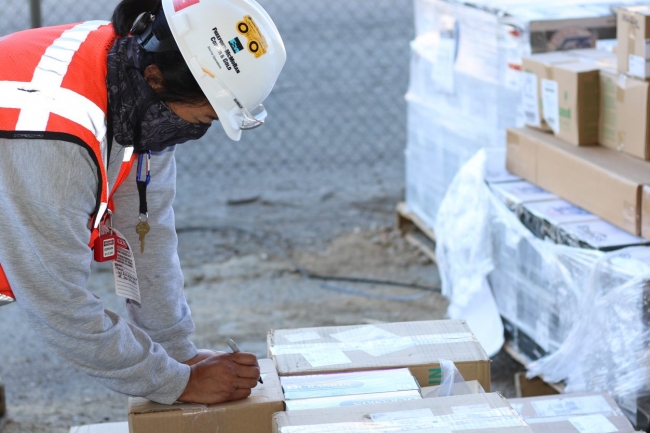 The Atlantic Copper Foundation in Huelva, Spain, where the company operates a smelter, has donated more than $20,000 for the acquisition and installation of video surveillance systems in their community's three public hospitals. This makes it possible to carry out faster and more effective health-care screenings of patients, significantly reducing the risk of infection and favoring the safety of health-care personnel against COVID-19. The Atlantic Copper Foundation also is collecting employee donations for the Food Bank of Huelva, with the commitment to double the amount raised.
To learn more about how Freeport-McMoRan supports the communities in which it operates, please visit fcx.com/sustainability.
Please see the 2018 Working Toward Sustainable Development Report for more information on all of the company's social, economic and environmental efforts.
Photo: Freeport-McMoRan is contributing to COVID-19 relief efforts.