Around the Company in Video: Greetings from Morenci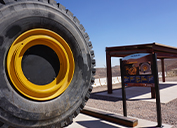 June 4, 2021 - The new Morenci Overlook was dedicated and officially opened in May as a way for the public to learn more about Freeport-McMoRan and its eastern Arizona operations.
Greenlee County and City of Clifton officials attended the dedication, where Morenci leadership greeted guests and showed off the new overlook and its signs detailing mining and production processes. The signage also includes facts about operations and equipment as well as safety information.
In eastern Arizona, just off U.S. Highway 191, visitors to the Morenci Overlook also can see a haul truck tire, bed and engine up close, allowing them to better understand the large scale of the equipment used in mining.
"The newly relocated mine overlook is a tremendous addition for Greenlee County residents and visitors alike," said Ron Campbell, Greenlee County District 2 Supervisor at the event. "The informational signs and pieces of equipment, like the haul truck bed, engine and tire, really help visually explain the magnitude of the work occurring every day in the mine. A special thanks to Freeport-McMoRan for providing this for our community."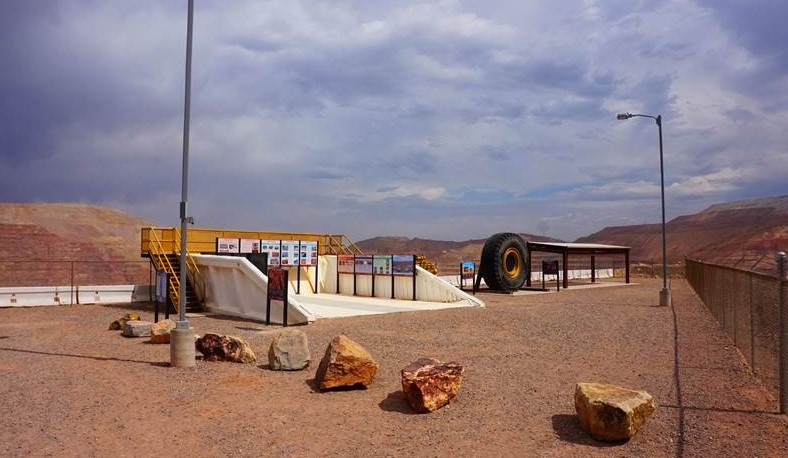 Photo: The new Morenci Overlook contains a haul truck tire and a covered viewing area.