Morenci Haul Truck Driver Retires with Half-century Legacy of Safety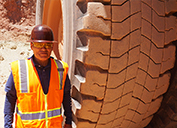 June 16, 2023 - Joe Herrera's mindset of never letting his guard down in a dangerous situation and always staying aware of his surroundings has served him well, allowing him to retire in May with a perfect safety record after more than 53 years with the company.
Herrera started work at the Morenci, Arizona, mine in 1970 after serving in Vietnam as an Army paratrooper, which is where he said he developed his commitment to safety. That commitment was reinforced early in his career while he was driving haul trucks in Morenci. A fellow driver died in an accident, and from that day he has been especially diligent about safety. That means he inspected his vehicle, kept it clean inside and out, and did not get complacent about the dangers inherent in driving a house-sized truck.
"I tell young people it's costing you nothing to go clean your windows and keep the clutter out of the way," Herrera said. "To me it's part of safety. It's kind of hard with young people. They just don't know the danger of driving fast with the haul trucks. So, I would definitely tell them to slow down and that every move you make you've got to be safe because there is no second chance in a haul truck. You have control but once you lose control, it's out of your hands completely. It's whatever the truck is going to do, and that's what's going to happen to you."
Watch the video of Herrera reflecting on his career and safety record.
Herrera was born and raised in Morenci, joining the Army after graduating from Morenci High School. It was in the Army where he learned how quickly things could turn deadly if he did not stay alert in dangerous situations. It instilled in him the importance of always being aware of his surroundings, and always understand that in any environment it's easy to lose control if you do not pay attention.
"That stayed with me for the rest of my life," Herrera said of his Army training. "Every time I'm out here with big machinery or something, I always take a few seconds to check around and make sure it's safe to do whatever I'm going to do. Even walking up the ladder in the haul trucks, I just make sure everything is right before I start any job."
Family legacy
After the service, Herrera returned home and went to work as a laborer in the old Morenci smelter in 1970. He spent more than two years there before going to work as a truck driver for four years. After that, he spent more than 30 years working in the blacksmith shop. During his time there, Herrera often picked up overtime shifts filling in as a truck driver, the job he most enjoyed doing. When the blacksmith shop closed, he went to work full time driving trucks and has been doing that for the past 13 years.
Herrera's father, who was also a truck driver in Morenci, used to tell him that he should not be "one of those people who jump from job to job," but instead find a good career with a good employer and stick with it until retirement.
Herrera did not pass his father's advice to stay in one place on to his own three children – a son and two daughters. Rather, he encouraged them to find their own career paths outside of Morenci. One daughter was in the Air Force and now works as a civilian overseas and the other is a nurse. His son served in the Navy and is a longshoreman in California.
"I told them when they graduated from high school 'I don't want you working here because you need to go find your own playground,'" Herrera said. "This is my playground, not yours."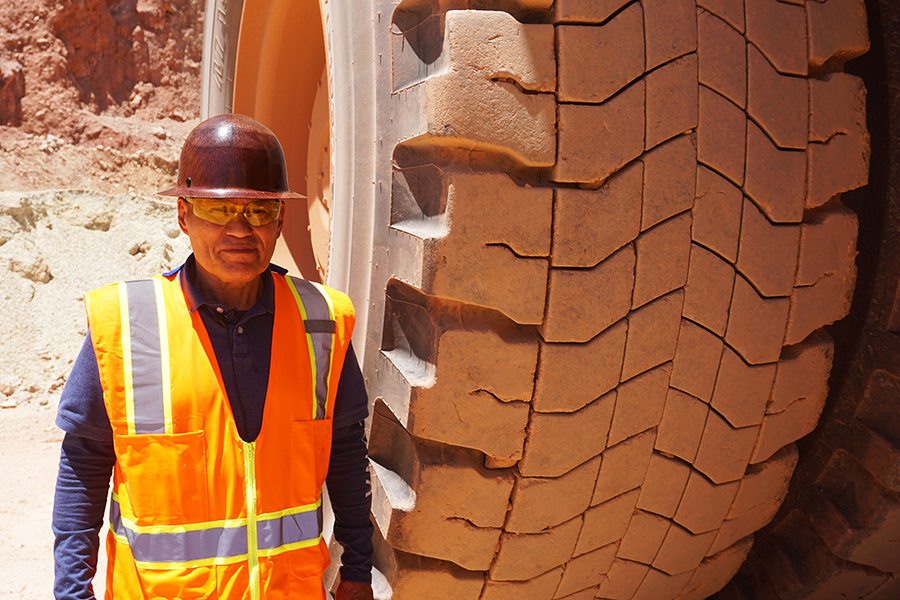 Photo: Joe Herrera retired from the company after more than a half-century with a perfect safety record.