Around the Company in Pictures: CEO Summit of the Americas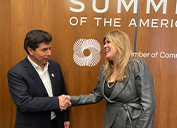 June 20, 2022 - Kathleen Quirk, President, Freeport-McMoRan, recently joined other global business leaders at the 2022 IV CEO Summit of the Americas, held in Los Angeles and organized by the U.S. Chamber of Commerce.
Along with participating in meetings with the presidents of Chile and Peru, Quirk joined in a panel discussion on Building Resilient Supply Chains in the Americas. During her remarks, Quirk noted that electrification "is a big challenge for our industry. It's going to require more than just investment; it's going to require innovation."
The Summit of the Americas brings together leaders from public and private sectors in the countries of the Americas to address the region's shared challenges and opportunities. The theme of this year's event was, "Building a Sustainable, Resilient and Equitable Future." This year's summit was the ninth since the inaugural was event held in Miami in 1994. It also was the first summit held in the U.S. since then.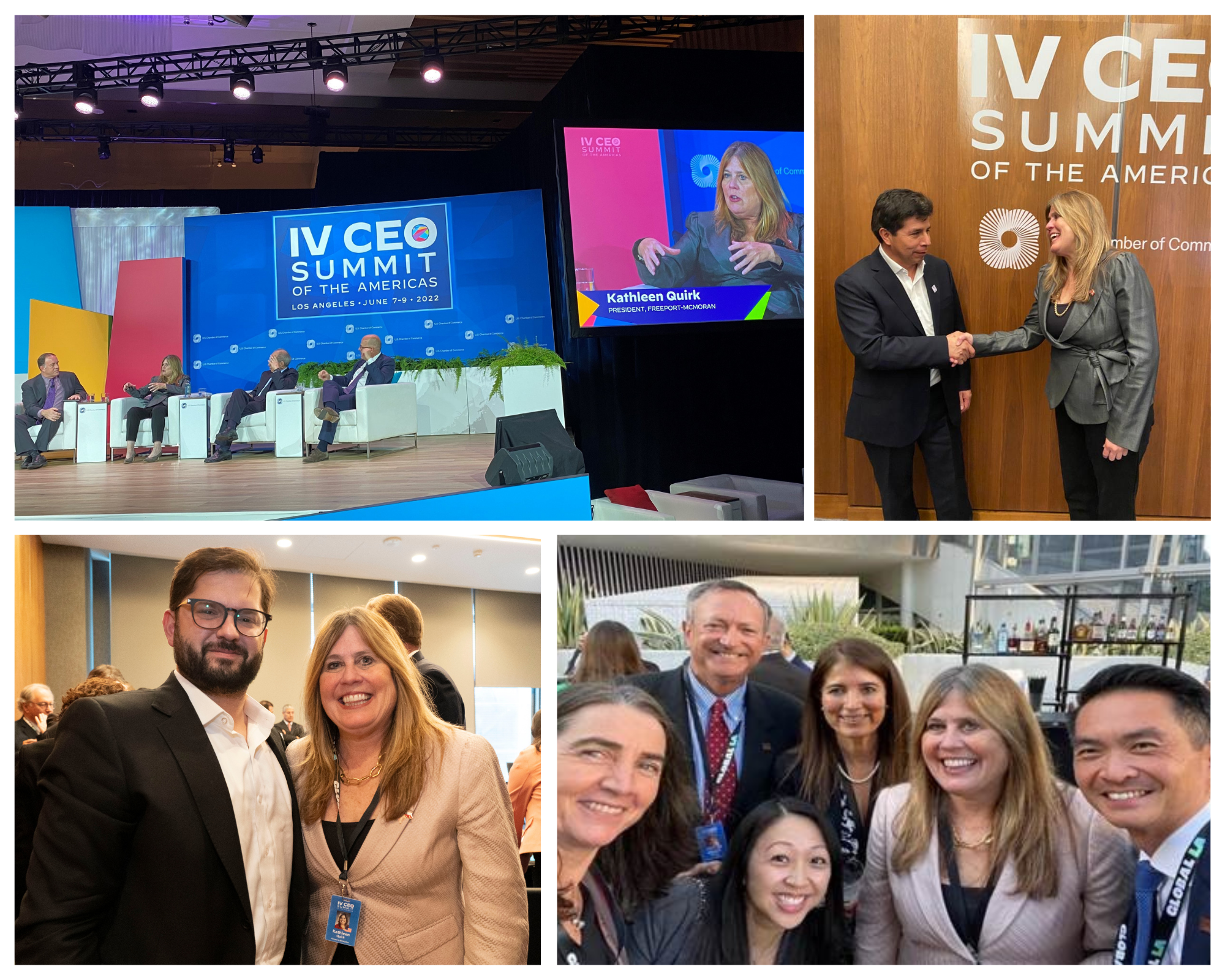 In the photos above (clockwise from top left): Quirk participates in a panel discussion with other global business leaders. Quirk greets Peruvian President Pedro Castillo. Joining Quirk at a reception were company colleagues Claudia Corvalan, Public Affairs Manager- Freeport Chile and El Abra; Bill Rising, Director-Government Relations; Sandy Casement, Government Relations Advisor; Julia Torreblanca, Vice President of Corporate Affairs-Cerro Verde and J.J. Ong, Vice President-Federal Government Relations and International Affairs. Quirk and Chilean President Gabriel Boric pose for a photo during the summit.