Liberty Bell Serves as Lasting Symbol of Freedom, Independence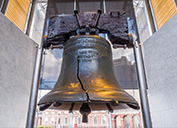 July 2, 2021 - At 2,080 pounds, the Liberty Bell has long secured its place as a national symbol of freedom, equally as celebrated on the Fourth of July as the copper-laden Statue of Liberty.
As the country prepares to celebrate the 245th anniversary of the signing of the Declaration of Independence on July 4, 1776, here's a little history about the copper-rich Liberty Bell.
The bell was ordered from London's Whitechapel Foundry in 1751 and forged from 70 percent copper – or roughly 1,456 pounds. Its main purpose was to summon lawmakers back to the Pennsylvania State House, which is widely known today as Independence Hall.
Unfortunately, the bell cracked on its initial test ring but was later melted down and recast by local metalworkers. While the National Park Service has no recorded evidence that the bell actually rang in celebration on Independence Day, July 4, 1776, its legend as a national symbol of hope and freedom spread throughout the growing nation.
After 90 years of heavy use, a new crack surfaced in the early 1840s. In attempt to repair the bell, metal workers widened the thin crack to prevent its spread and to restore the bell's tone. However, the repair was unsuccessful as a second fissure formed.
While the iconic gaping crack silenced the bell forever, it transformed into a national symbol. The National Park Service notes that the bell was adopted by abolitionists seeking to end slavery, who named and rallied around the "Liberty Bell."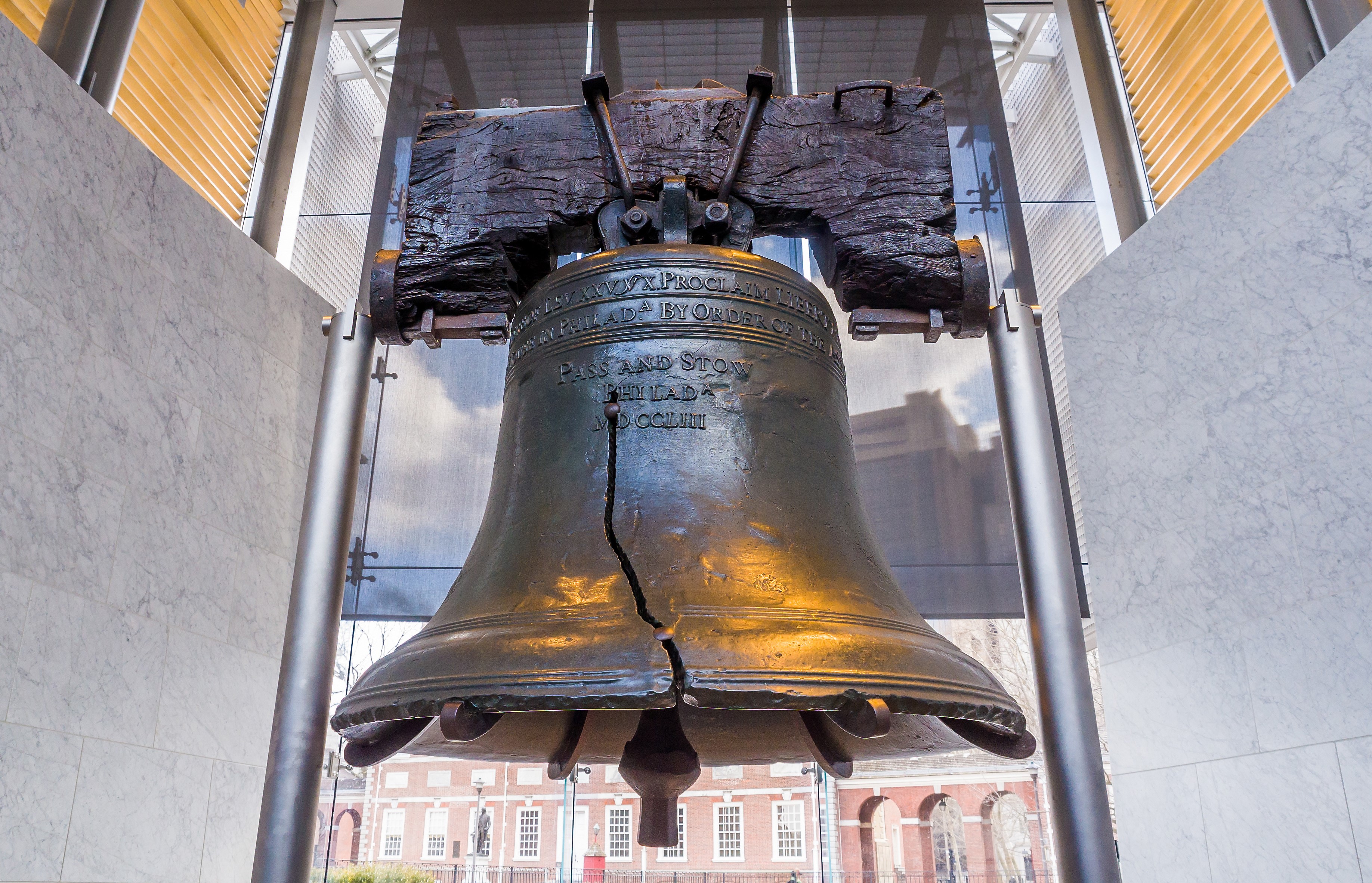 The bell was then sent on tour across the nation following the Civil War to remind Americans of a time when they fought for independence together, according to the National Park Service. It also has been a centerpiece to political movements from Women's Suffrage to Civil Rights, as people embraced the bell for both protest and celebration.
The Liberty Bell's symbolism runs so deep that in 1950 the U.S. Department of the Treasury ordered 55 life-size replicas of the bell. The replicas were sent to the 48 states (Alaska and Hawaii had yet to enter statehood), American territories and to Washington, D.C.
Photo: The Liberty Bell is 70 percent copper and has served as a national symbol of freedom for generations.