PTFI Celebrates Successful Startup of Second Crusher at GBC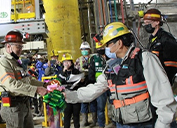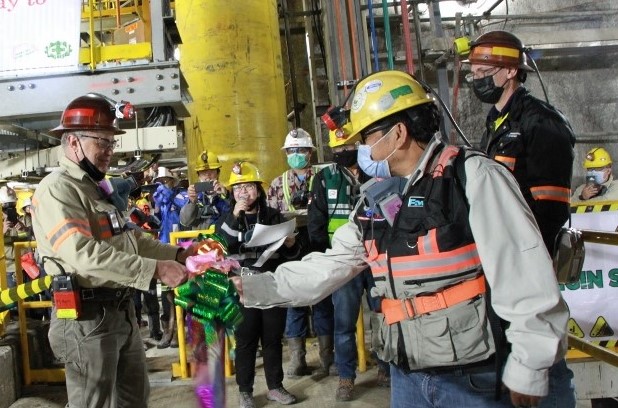 July 30, 2021 - PT Freeport Indonesia recently ushered in the next level of production at its world-class Grasberg Block Cave mine with a second underground crushing system that will double the mine's previous capacity.
"Crusher 602 is an incredible milestone for the ramp-up of GBC, which will be our main producer for years to come," said Mark Johnson, Director, Executive Vice President and Chief Operating Officer-PTFI. "This crusher is a big part of the future for PTFI and Freeport-McMoRan."
The combined pair of crushers and conveyor systems now give GBC the ore flow capability to process 130,000 tons of ore per day, as the mine continues to achieve its planned production ramp-up.
"Congratulations to all who have supported this (effort). I am very proud of our achievements today," Carl Tauran, Executive Vice President-Site Operations and Technical Mine Manager, told the crowd who cheered the successful startup during the May 15 ceremony held nearly 1,000 meters underground. "This is a very important project to PTFI, so it is worth celebrating safe work that was completed despite significant challenges."
Four massive jobs in one
As they did with older twin 601, PTFI built the 602 crusher in four major segments:
Unloading Station where GBC's autonomous 11-car train delivers ore
Apron Feeder that guides the fallen ore into the crusher
Gyratory Crusher that crushes the rock into mill-pleasing size
Conveyor that delivers the crushed ore to the mill
All four phases of construction were finished amid the challenges and obstacles wrought by the pandemic, including delays in shipping due to the sheer size of the components that make up the massive system.
"Much of this work was done under the very difficult COVID-19 conditions, so every part of the process was complicated. Despite that, this job was done without a lost-time injury," said Ulya Hidayat, Vice President-Central Services. "The thing that actually kept us from finishing was waiting for the right shipments to come in, so getting this done only a couple weeks later than we originally planned is a considerable success."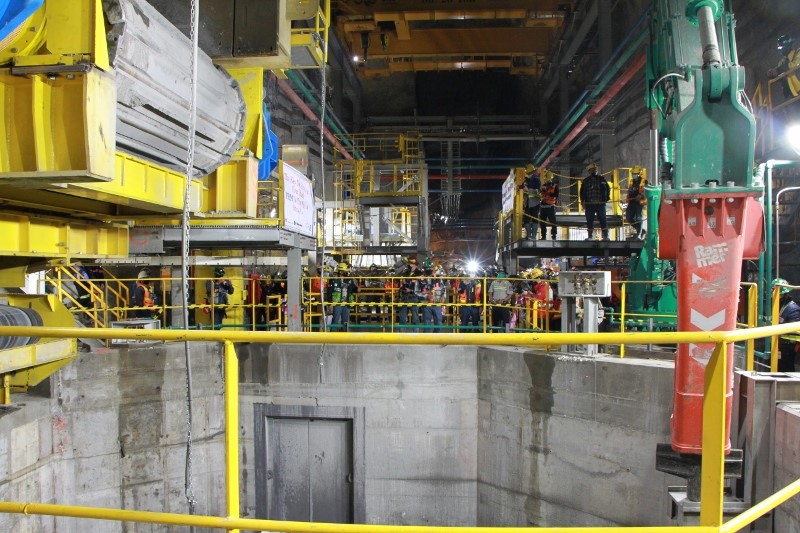 Photos: (Top right) Mark Johnson, Director, Executive Vice President and Chief Operating Officer-PTFI (left), celebrates the successful startup of Crusher 602 with employees at Grasberg Block Cave. (Above) Employees and guests gather at the mouth of the massive feeder of the new crusher during the celebration.