El Abra Receives Gender Equality Certification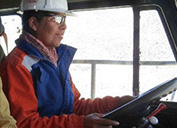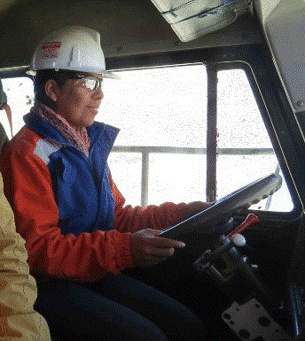 August 27, 2020 - After more than two years of work – including site visits and workforce training programs – El Abra has received external recognition as the first private mining company in Chile to meet the country's strict standards on gender equality and work-life balance.
The 2020 certification recognizes achievement of the government's voluntary compliance standard to help companies implement concrete measures and improve opportunities for women in the workplace.
"This is a very important milestone for us as a company and sets a precedent in the mining sector in Chile, as we are an industry where men historically hold positions in the workforce, especially in leadership," said Rubén Funes, President-El Abra. "With this certification, El Abra contributes to Freeport-McMoRan's global strategy of diversity, inclusion and gender equality."
While El Abra has long promoted gender equality and work-life balance, this certification underscores the importance of valuing all employees based on work performance as well as giving women and men opportunities to grow professionally without sacrificing personal and family life, Funes added.
Site actions to achieve certification included:
Increasing the number of women in the workforce to 10 percent from 7 percent
Conducting employee training on issues such as equality, sexual harassment, stereotypes unconscious bias and gender violence followed by companywide informational campaigns on the topics
Establishing private rooms for nursing mothers on site
Increasing postnatal leave for new fathers by seven days
Developing specific measurements and auditing practices to track future progress
An independent third-party audit was conducted on all activities and measures. A review was completed to ensure equal pay practices, inclusive language and graphics in formal communications, and appropriate representation on hiring panels.
The company's gender equality certification shows "the commitment of Freeport-McMoRan to reduce gaps for women in the workforce and improve opportunities in the promotion of gender equality," said Carolina Cuevas, Chile's Ministry of Women and Gender Equity Under-Secretary.
Photo: At El Abra, women take on many job traditionally held by men, such as haul truck driver.