Company Named to Forbes 2020 America's Best Employers by State List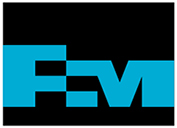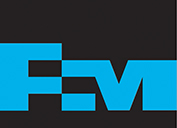 September 15, 2020 - Freeport-McMoRan has been named a top Arizona employer on Forbes magazine's 2020 America's Best Employers List for the second year – a ranking of companies liked best by employees in each state.
Based on anonymous surveys and responses, including responses from company employees, Freeport-McMoRan placed 16th out of 80 Arizona companies with 500 or more employees.
While Forbes has ranked companies in different iterations for years, the America's Best Employers List began last year. Companies were placed in different categories, and Freeport-McMoRan ranked second in Arizona on Forbes magazine's 2019 Best Large Employers List, based on companies with 5,000 or more employees, and 143rd in the U.S. in the same category.
For 2020, Forbes and marketing research firm Statista surveyed 80,000 Americans working for businesses with at least 500 employees. The respondents were asked to rate their employers on a variety of criteria, including workplace safety, competitive compensation, advancement opportunities, openness to telecommuting and likeliness to recommend their employer to others.
The surveys were collected on a rolling basis from October 2019 through May 2020 and compared throughout this period to account for any statistically significant variations in the results collected before and after the pandemic.
The list is divided into one for each state plus the District of Columbia, and the number of companies ranked for each state varied. The rankings were announced at the end of August.