Chino Operations Wins Sentinels of Safety Award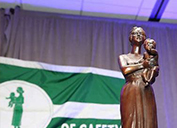 September 21, 2021 - The National Mining Association has honored Chino operations with a Sentinels of Safety Award for outstanding achievement in mine safety in 2019 and 2020.
Chino, which won the award for the Large Group Metal / Non-metal Mill category, was recognized at a ceremony held atMINExpo INTERNATIONAL 2021in Las Vegas on September 14. The association awards Sentinels of Safety annually to the nation's safest mines, measured by a minimum of 4,000 injury-free hours. Chino won its last Sentinels of Safety award in 1969.
For Chino General Manager Randy Ellison, who was 3 years old the last time Chino won the award, the success Chino employees had in dealing not only with the pandemic, but also a temporary shutdown of mining operations followed by a restart, revolves around character.
"There are many sayings around character and one of the most common is that 'adversity builds character,' which in my view is a misrepresentation," Ellison said. "A more accurate one for me is that 'adversity reveals character,' and in 2020, with the first-ever pandemic and first-ever furlough experienced by our company, our workforce revealed a tremendous amount of character.
"I am super proud of the people of Chino for having achieved such an awesome recognition. Our greatest test of character will be our ability to continue that level of personal ownership as we begin to normalize operations and pursue a new and different chapter for Chino."
The award officially may recognize Chino, but for John Swagzdis, Manager-Health and Safety at Chino, ownership of the honor also should be reflective of the collaborative effort of all employees in New Mexico.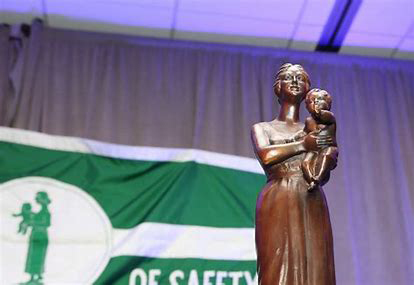 "One of the unique aspects of New Mexico operations is the fact that we share resources across the valley," Swagzdis said. "This has been instrumental in the success of both sites. 'Two Mines – One Team,' is our motto; helping each other work safely is just what we do."
Initiated in 1925 by then Commerce Secretary Herbert Hoover, a former mining engineer, the Sentinels of Safety Award is the nation's most prestigious recognition of mine safety.
Photo: The National Mining Association awards Sentinels of Safety annually to the nation's safest mines, as measured by a minimum of 4,000 injury-free hours.