El Abra Engineer Receives Outstanding Woman in Mining Award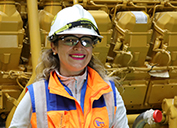 October 1, 2021 - María Eugenia Morales' contributions to El Abra and her efforts to support the careers of her female colleagues have been recognized with the mining industry's highest honor.
Morales, a Civil Industry Engineer at El Abra, recently received Chile's Outstanding Woman in Mining 2021 award. This distinction honors the recipient's experience and track record in her position on site, and it highlights the active role she has played in advancing female talent in positions historically filled by men.
Undersecretary of Mining Edgar Blanco and Undersecretary of Women and Gender Equity María José Abud presented the award to Morales on September 21 in Santiago.
"We feel very proud that an employee of El Abra has been awarded this important distinction, which not only focuses on her significant professional development but also on her contribution to the company's vision so more women may be part of this industry," said Rubén Funes, President-El Abra.
Blanco emphasized that "companies are anxious to train women to work in mining, but we still need our young women to believe the story, to see that it is possible. María Eugenia entered the industry as a Trainee Engineer, facing many challenges."
Morales started her career at El Abra in 2007 as a management assistant replacement, later applying for a trainee engineer position as part of a program that recruits recent graduates and provides them with experience in the mining operation. Since April, she has been Senior Supervisor of Maintenance, in charge of maintaining different kinds of extraction trucks.
"I am passionate about my job, and I believe this award is part of that, of the opportunities that the different people and mentors have given me. It is a reward for effort, for perseverance, for gradually learning and making the most of the opportunities that arise, and doing the job well," Morales said.
As an advocate for women in the mining industry, Morales has sought to provide equal access to proper equipment, too. For example, she has added a female changing room for maintenance area technicians.
"I've always had to open up opportunities, gradually increasing female presence in the mining business where there were few women and not many others interested either," Morales said. "I believe I've played an important role, because I've let my peers, my colleagues, my supervisors see and believe that women can do the job together with them – just like them – while contributing a different perspective."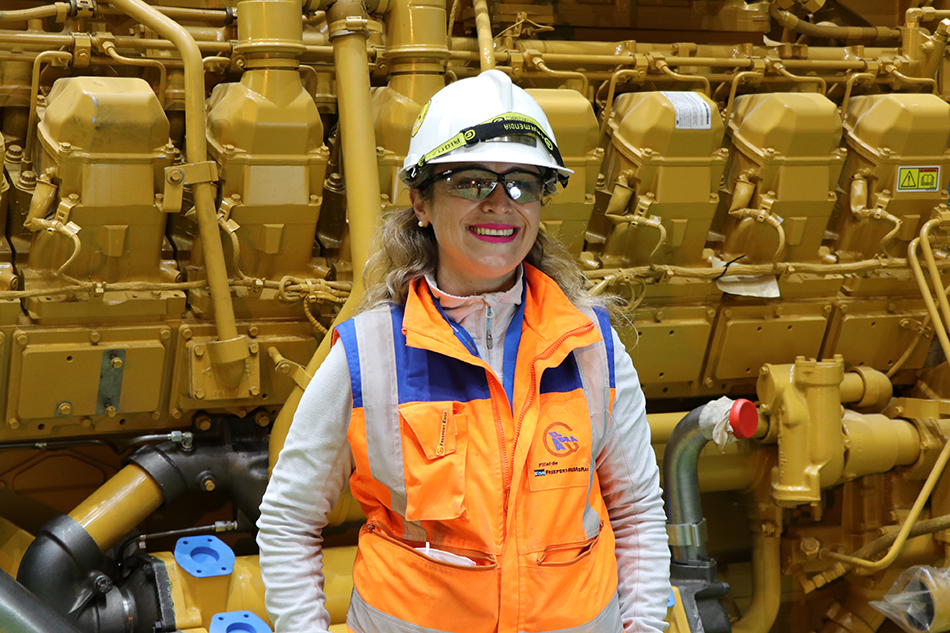 Photo: María Eugenia Morales' work to support her female colleagues has been recognized with Chile's Outstanding Woman in Mining Award.