Chino Answers Call from Kansas Town in Need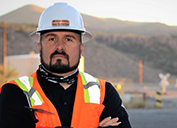 October 28, 2021 - Residents of a little town on the prairie can thank the good memory of the guy who runs the local power plant and the character of a good Samaritan 1,000 miles away for the smooth, reliable flow of electricity to their homes.
It's a story that starts with two strangers and ends up connecting the 8,722 residents of Chanute, Kansas, with the 650 or so employees of New Mexico's Chino operations and for that matter, the other 28,000 or so worldwide employees of Freeport-McMoRan.
Mike Hansen and Ray Gutierrez did not know each other until the September day when Gutierrez, Senior Supervisor-Electrical Maintenance, opened an email plea from a guy in some town in Kansas he had never heard of.
A gas turbine that supplies emergency and peak power to the City of Chanute, where Hansen works as Chief Power Plant Technician, needed to undergo routine maintenance, but due to shipping delays, the replacement parts required for the job were nowhere to be had.
The turbine – something of a rarity – was the exact make and model of one still in use at Chino. Like Chanute, Chino uses its turbine to supply supplemental power during periods of peak demand or in emergencies. In fact, a few years back, a contractor who works on those turbines had called Hansen inquiring about getting spare parts because a turbine had broken down at a mine in New Mexico. Hansen remembered that. He just didn't remember the name of the mine, so he called the contractor, who not only gave him the name of the right mine (Chino) but also the name of the right guy to talk to there (Gutierrez).
"After I read the email, I just thought of collaboration, right? Because you don't just collaborate and aim high with your own people," Gutierrez said. "We located the parts on our shelf as critical spares, and I knew we could safely lend them if they were restocked. I called him to let him know I had the parts on the shelf, and that I just needed to get approval from my management team."
Gutierrez sent a quick email to Seth Traeger, Superintendent-Global Supply Chain in Chino, and Tim Summers, Manager-Maintenance at New Mexico operations.
"They both got back very quickly and gave their blessings provided that it wouldn't put the company in jeopardy. It didn't, so we boxed up the parts," Gutierrez said. "I actually took the box and went to FedEx right away as they needed them the following day and just paid for the shipping label myself. They ended up getting the parts the very next day. They'd been told by the supplier it would take 10 business days, so they were pretty happy."
With all the new parts installed, the turbine was back up and running two days ahead of schedule. The spare parts, notably five flashback thermocouples (for the electricians keeping score at home), already have been received at Chino.
"We appreciate Freeport-McMoRan," Hansen said. "Not everybody would have just sent us about $1,400 worth of parts on short notice, just on our word that we'd send it back, but that's what they did. As soon as Ray called me to tell me the parts were on their way, I called the contractor to order thermocouples to send back to Chino, so they could get their stock back up as soon as possible."
Mike Hansen and Gutierrez still have never even met in person, but like a lot of people at Freeport-McMoRan, that doesn't stop them from collaborating and aiming high.
"We were really happy with the company's cooperation, and we intend to cooperate in kind, and to share information when either of us have issues, or learnings, so we can help each other out," Hansen said.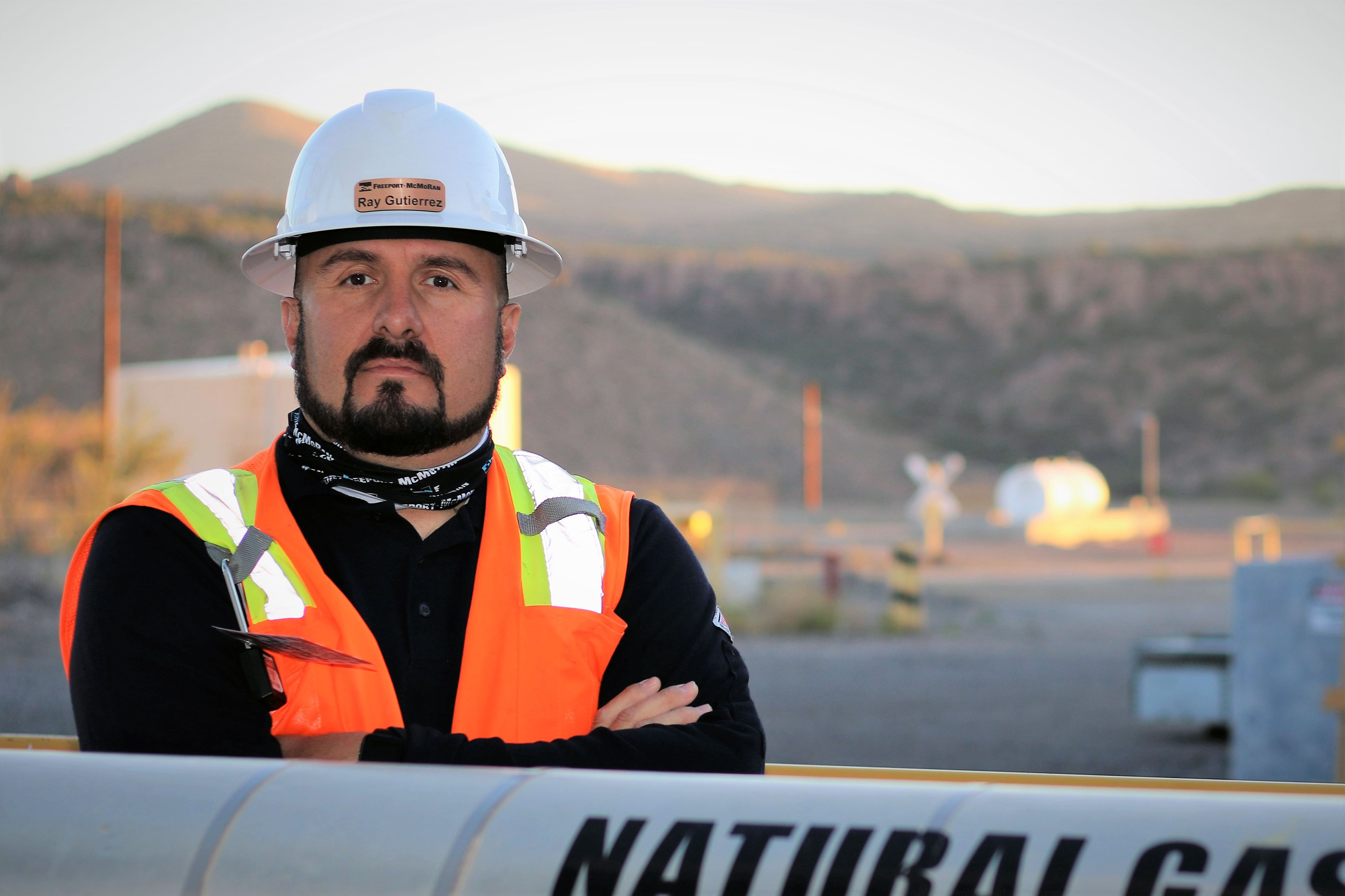 Photo: A third-generation Chino miner, Ray Gutierrez, Senior Supervisor-Electrical Maintenance in Chino, answered the call for help from Chanute, Kansas.