Company Ranks on Forbes Magazine's 2020 World's Best Employers List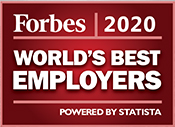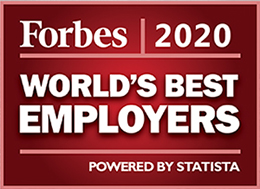 November 5, 2020 - Freeport-McMoRan earned a first-time spot on Forbes magazine's World's Best Employers List, ranking No. 366 out of 750 multinational and large corporations headquartered in 45 countries.
The designation by Forbes and marketing research firm Statista is based on more than 160,000 anonymous employee surveys in 58 countries and considers several factors, including employee satisfaction with their company's COVID-19 response.
In addition, survey questions scored companies on image, economic footprint, talent development, gender equality and social responsibility. Employees also were asked to rate their willingness to recommend their employer to friends and family.
The surveys were taken June through July 2020, and the 750 companies that received the highest total scores made the final list.