Company Vice President Honored for Contributions to Mining Industry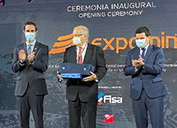 November 15, 2021 - Francisco Costabal's contributions to the mining industry over a career that spans 50 years were honored at a recent trade event.
Costabal, Vice President-Business Development and Administration, was recognized in late October on the opening day of the 2021 Expomin mining fair in Santiago, Chile, with a special award recognizing his contributions to the mining industry.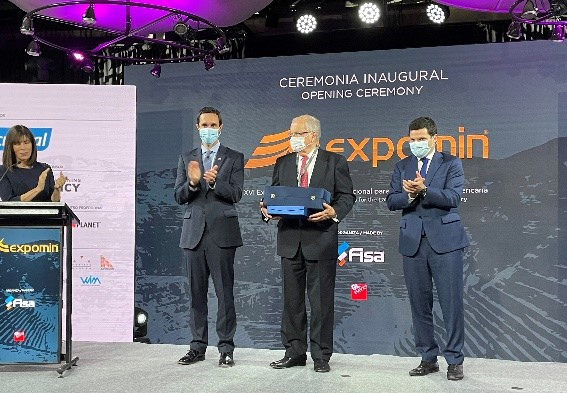 The distinction highlights a 50-year career in the mining industry for Costabal, who joined Freeport in 2010. Prior to joining Freeport, Costabal worked for BHP Billiton. He also has been active in such trade associations as the Mining Council and Chile's National Mining Society. In 2017, the Association for Industrialists of Antofagasta honored Costabal with the Radoslav Razmilic award for a lifetime of achievement in the mining industry.
"During this time, I've seen how the sector has gradually become an irreplaceable pillar for the country's development," Costabal said. He noted the importance of supporting sustainable production, mitigating climate change, incorporating new technologies and engaging female professionals in the mining industry as priorities of his career.
Photo: Company Vice President Francisco Costabal (middle) received a lifetime achievement award at a trade event in Chile from Chilean Mining Minister Juan Carlos Jobet (left) and event Director Francisco Sotomayor.