Bagdad's SX/EW Plant Celebrates 50 Years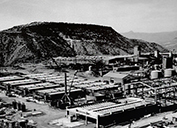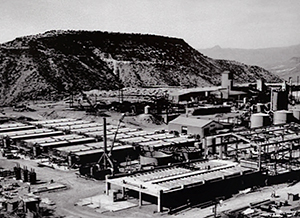 November 27, 2020 - After producing nearly 1 billion pounds of copper in Arizona, Bagdad operations' SX/EW plant celebrated 50 years as the world's oldest continuously running plant of its kind still in operation. Watch this video on its history.
Whether it's piloting the use of artificial intelligence to increase mill efficiency or the construction of its concentrate leach plant to increase copper production, Bagdad operations has innovation in its blood.
So, is it really any surprise that the Bagdad Mining Company built one of the first two commissioned solvent extraction/electrowinning plants for copper in 1970? That plant, which is known to be the oldest known consistently used SX/EW plant in operation, reached the milestone on November 17.
"The people of Bagdad have a history of banding together to conquer any challenge to get the job done," said Justin Cross, General Manager-Bagdad. "That was evident in 1970 when the Bagdad Copper Corporation brought this new process to Bagdad to produce a high-quality product for their customers. That dedication to collaboration and innovation is something we carry on with every day."
Photo: Bagdad's SX/EW plant is the world's oldest known continuously running plant of its kind, shown here under construction.