Around the Company in Pictures: What's All the Buzz About?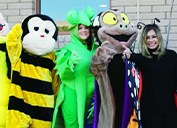 December 8, 2021 - Morenci, Ariz., employees recently dressed as bees, frogs and ladybugs – all in the name of connecting area students with local biodiversity and native habitats.
From preschool to high school, students from schools across Greenlee County participated in Biodiversity Week, an annual event that focuses on fun, interactive ways to learn about the natural world around us.
About 40 employees from the Morenci mine presented and facilitated activities with hundreds of students from Morenci and the nearby town of Duncan for a week of activities that explored such topics as bat conservation, soil sciences, endangered species and pollinators. They even went on a virtual visit to Tucson's Reid Park Zoo. The employees dressed in costume greeted students on the first day of Biodiversity Week to kick off activities.
"We are proud to sponsor this educational and informational event," said Martha Lujan, Community Development Manager-Morenci. "It's an opportunity for our employees at Morenci operations to share their knowledge with our community, and especially our students."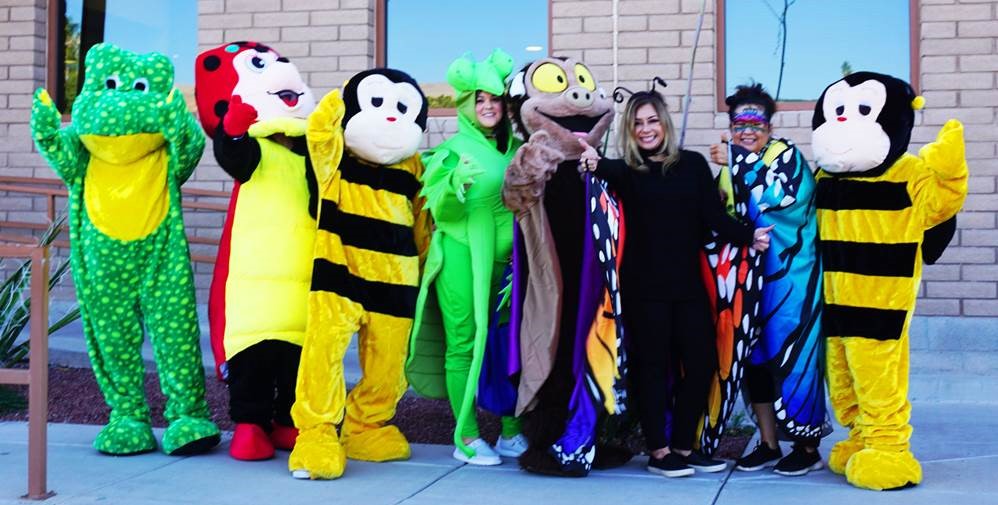 Photo: Morenci employees Rachelle Burnett, Heather Seegmiller, Jeanette Rosales, Coreena Maldonado, Heather Taylor, Roxanne Boling, Kathryn Saiz and Danyka Stacy, left to right, kicked off BioDiversity Week by wearing fun costumes.