PT Freeport Indonesia facilitates the vaccination of thousands in Papua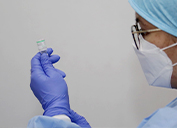 December 9, 2021 - PT Freeport Indonesia (PTFI) is providing COVID-19 vaccinations to its employees and their families in the company's mining jobsite in the Mimika Regency in Papua.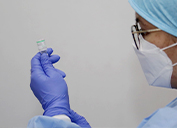 The vaccination program was implemented in stages based on vaccine availability. Since June 2021, PTFI has facilitated vaccinations for over 63,000 employees, contractors, and the families of employees and contractors.
The COVID-19 vaccinations secured by PTFI is administered by International SOS, a long-time partner of PTFI that provides health services in the Tembagapura Hospital and other health clinics in Papua.
To learn more about how Freeport-McMoRan works in partnership with local stakeholders, please visit fcx.com/sustainability and read the company's 2020 Annual Report on Sustainability.