U.S. Ambassador to Chile Praises El Abra's Mining Prowess and Economic Success During Recent Visit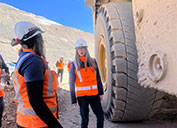 December 13, 2022 - The new United States ambassador to Chile praised Freeport-McMoRan's El Abra mine and its contributions to the country's economy during her first official visit to the operational site of a U.S.-based company there.
"Copper moves the world," Ambassador Bernadette Meehan said after her recent tour. "It represents a large part of Chile's economy, and we are very proud of the fact that Freeport-McMoRan, a U.S. company, helps boost this economic center."
Meehan said she was particularly impressed with the number of women working at El Abra, and the type of work they are doing, which ranges from operating heavy machinery to working in the technical and chemical aspects of the process.
"Freeport-McMoRan is empowering women in El Abra, so that they may have their own career, support their families, and serve as inspiration for the local women in Calama and Antofagasta," Meehan said. "I felt very proud and inspired with these women. They were a wonderful part of my visit."
Meehan also toured the Don Bosco school in Calama, which trains students for work in the mining industry and is supported by El Abra.
Boris Medina, President-El Abra, said the ambassador's visit allowed her to see the success of the operation in providing training and job opportunities to people in the area.
"This visit allowed the ambassador to meet our people on site and to talk with many of the women who have participated in our trainee program and now work with us," Medina said.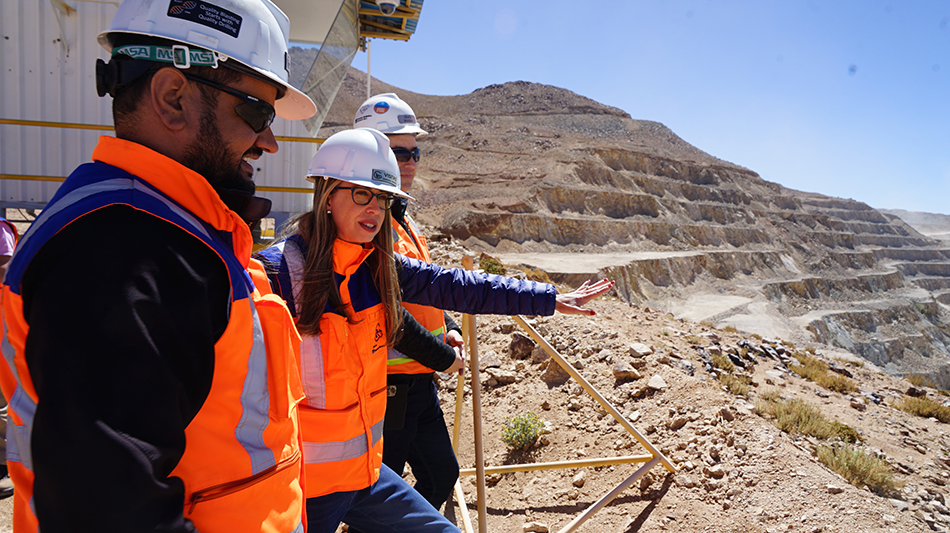 Photo: Bernadette Meehan, U.S. Ambassador to Chile, said she was impressed with the jobs being done by women during a recent tour of El Abra.