DreamBuilder Conference Celebrates 'Economic Independence' of Women Entrepreneurs in Chile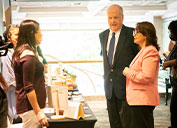 December 21, 2022 - More than 100 women entrepreneurs from throughout Chile who honed their business skills in the DreamBuilder program created and supported by Freeport-McMoRan showcased their success at a recent conference organized by the company.
Conference topics included sales techniques, female leadership and digital marketing. Businesswomen also described their own success and how the DreamBuilder program helped them achieve their goals.
The conference was inaugurated by Marcela Hernando, Chilean Minister of Mining, who praised the success of DreamBuilder in training women to build their own businesses.
"These projects undoubtedly point in the right direction, more so if their purpose is to provide women with tools that allow them to achieve economic independence and professional development," Hernando said.
Francisco Costabal, Vice President-Business Development and Administration, said the success of the DreamBuilder program is borne out through the success of the women entrepreneurs it has helped.
"The ultimate aim of this initiative for our company is to ensure their (women's) economic independence and that they may have greater work opportunities," Costabal said.
Freeport partnered with Arizona State University's Thunderbird School of Global Management, a world leader in international management education, to create the curriculum for DreamBuilder to teach women the fundamentals for owning their own business.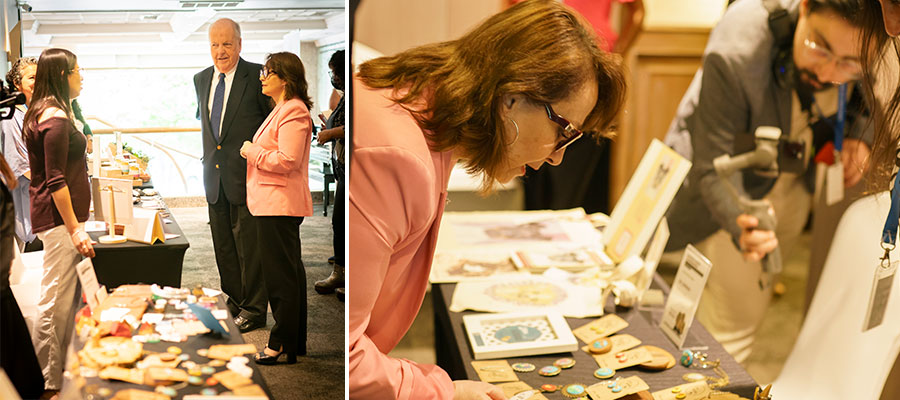 Photos (left to right): Marcela Hernando, Chile's Minister of Mining (right), and Francisco Costabal, Vice President-Business Development and Administration, chats with female entrepreneurs at a recent DreamBuilder conference; Chile's Mining Minister Marcela Hernando checks out the products made by successful businesswomen who have completed the DreamBuilder program.