Two Freeport-McMoRan General Managers Honored by Mining Foundation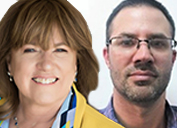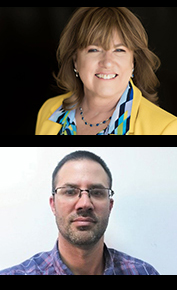 January 17, 2020 - The Mining Foundation of the Southwest recently honored General Managers Vicki Seppala and Bill Sircy at its annual Hall of Fame Awards in Tucson, Arizona.
Seppala, General Manager-Climax, was awarded the foundation's Medal of Merit, while Sircy, General Manager, Processing-Cerro Verde, received the Medal of Merit Under 40.
Freeport-McMoRan employees have been well represented by the foundation not only as honorees but also as officers and board members. The foundation promotes public understanding and education related to mineral resources and the mining industry in the U.S. and abroad.
Freeport-McMoRan President and CEO Richard Adkerson also was inducted in the Hall of Fame in 2012.
Sircy is the third member of the company to win the Medal of Merit Under 40.
Established in 1982 and headquartered in Tucson, Arizona, the Mining Foundation of the Southwest funds educational projects in the Southwest, including Mexico, through donations and fundraising activities. The foundation also awards funding to Society of Mining, Metallurgy and Engineering student chapters at several colleges and universities.