Cerro Verde Upcycles Crates, Pallets to Donate to Schools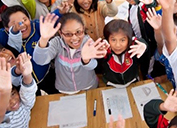 June 17, 2020 - Wooden packing material destined for the landfill is finding new life as desks and chairs thanks to an upcycling program by Cerro Verde that fashions crates and pallets into new school furniture for Peruvian schoolchildren.
An impressive 4,296 pieces of furniture have been produced and donated to schools near Cerro Verde operations since the program's start in 2012, helping to enrich the classroom environment and student learning while also reducing waste.
"We started with 30 desks and chairs, and, in the last two years, the donations have grown tremendously. Some schools did not have enough furniture and what little they did have was not in good condition," said Edwin Luis Rodriguez, Community Relations Health and Education Project Promoter-Cerro Verde. "Based on this need, we decided to make the furniture with the wood in which the machinery and equipment was packed."
Employees collect wooden packing material used to protect heavy equipment and other items during shipping. A supplier commissioned to manufacture the school furniture from these materials ensures compliance with Peruvian Ministry of Education standards.
The first stacks of pallets and crates were crafted into 30 desks and chairs and delivered to School 40005 – El Cural in 2012. The next year, Cerro Verde donated 426 pieces, and in 2016 tripled that amount with 1,560 pieces, with the number more than doubling in the last two years.
Strapped school budgets often mean that not every child has his or her own desk or chair, and children are forced to share. Since the program began, both students and teachers have seen positive changes.
"Teachers have recognized that having adequate space for students to write and discuss ideas among themselves is essential. Students should be educated in a safe, healthy and even aesthetically attractive environment," Rodriguez said.
The furniture is also a win with students, who have said they feel more comfortable in the classroom and can better concentrate on their studies. Rodriguez said one student even added that they "know that Cerro Verde makes our tables and chairs with recycled wood. That means they take care of the environment as well."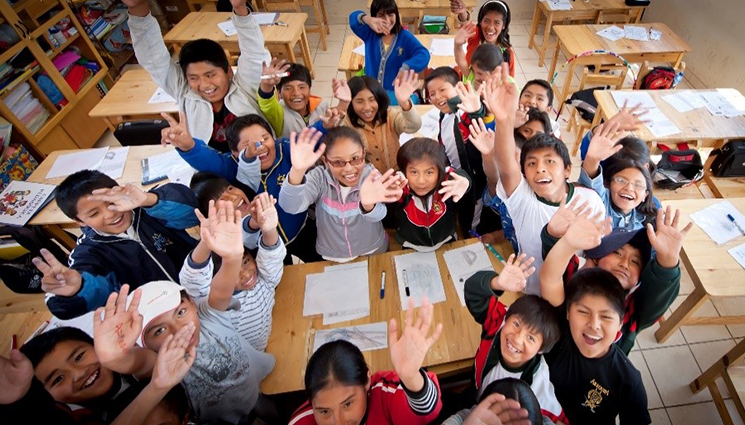 Photo: Cerro Verde has donated more 4,296 pieces of furniture, including these desks, made from wood packing material, to area schools in need.