INCLUSION & DIVERSITY
As a global organization operating in diverse parts of the world, we recognize the importance of inclusion and diversity as a company priority. FCX's Inclusion and Diversity Policy is applicable to our global workforce, and we have a cross-functional inclusion and diversity leadership team to help guide the global strategy and direction of our programs. Recognizing that inclusion and diversity differs across cultures, we have formalized regional teams and dedicated site leaders to help identify and address local challenges and opportunities unique to each site and culture.
We continue to advance efforts to enhance our tracking and disclosure of various diversity metrics across our employee base, including EE0-1 data disclosures for our North American employees. Please see our 2022 Annual Report on Sustainability for additional data and our EE0-1 data.
Diversity & Local Hiring
FCX is committed to fostering a culture that is inclusive and representative of the communities where we operate. The vast majority of our employees are from the countries where we operate. One of our greatest opportunities to contribute to our host communities is through local employment and capacity building. Local employment directly contributes to the economic and social development of surrounding communities. Moreover, hiring locally incorporates local cultures and knowledge into our company, which can strengthen our programs and enhance global inclusion and diversity through increased awareness, understanding and perspectives. We believe varied workforce perspectives throughout our organization make us stronger.
We are often the largest employer in our local communities and hiring locally is a commitment we make to the host communities surrounding our operations and to our host countries. It is from this context that we must tailor our approach to inclusion and diversity — by all definitions — across our global business. We aspire for the diversity of our global workforce to reflect the diversity of the communities where we operate. In North America, 49% of our employee base has self-identified as racially or ethnically diverse, including 41% Hispanic representation and 4% Native Americans/Alaskan Natives. In Indonesia, 97% of our employee base is Indonesian, including 41% at PT-FI who are Indigenous Papuan.
We retain expatriate expertise for managerial and technical roles when we determine it is not available in local communities. Expatriates and inpatriates receive cultural training upon their arrival to a new location. On average, expatriates represent 1% of people employed at our operations globally.
Gender Diversity
Gender diversity continues to be an important focus for FCX in recognition that progressing an inclusive workplace culture that extends beyond our operational boundaries and into our communities is a critical driver for recruiting, retaining, developing and advancing top female talent. We are proactively working to retain and attract women to work at FCX, and we have been working to promote an inclusive culture and to support wellbeing initiatives, including flexible work hours at some sites, increasing opportunities for remote work where feasible, and access to health and wellness resources.
Our gender representation goal in 2022 remained 15% women in our total global employee base. In 2022, we continued to make progress against this target. At year-end, women represented 14.2% of our global employees, up from 13.4% in 2021. The percentage of women in executive management roles increased slightly in 2022 versus 2021. At year-end 2022, women represented 36.4% of our Board, which subsequently increased to 41.7% women representation in February 2023 following the appointment of Kathleen L. Quirk.
FAIR & EQUAL REMUNERATION PRACTICES
We are committed to respecting the rights of our workforce, including paying fair and equal wages. Our approach to compensation and benefits is market-based, competitive and informed by annual benchmarking and analysis. This includes equal pay for equal work and compensation levels that support the acquisition of the goods and services necessary for an average-size family to meet their basic needs in the geographic locations where we operate — often referred to as a living wage.
We are committed to providing equal pay for equal work regardless of gender, race, ethnicity or any other characteristic protected by applicable law. We periodically conduct internal compensation reviews to identify possible pay gaps, which cannot be explained through performance, distribution of jobs, experience, time in role and other legitimate business-related factors. To further our commitment to provide equal pay for equal work and to support our global inclusion and diversity efforts, in recent years we have engaged third-party consultants to help us evaluate our gender pay equity practices and conduct living wage analysis across our global operations.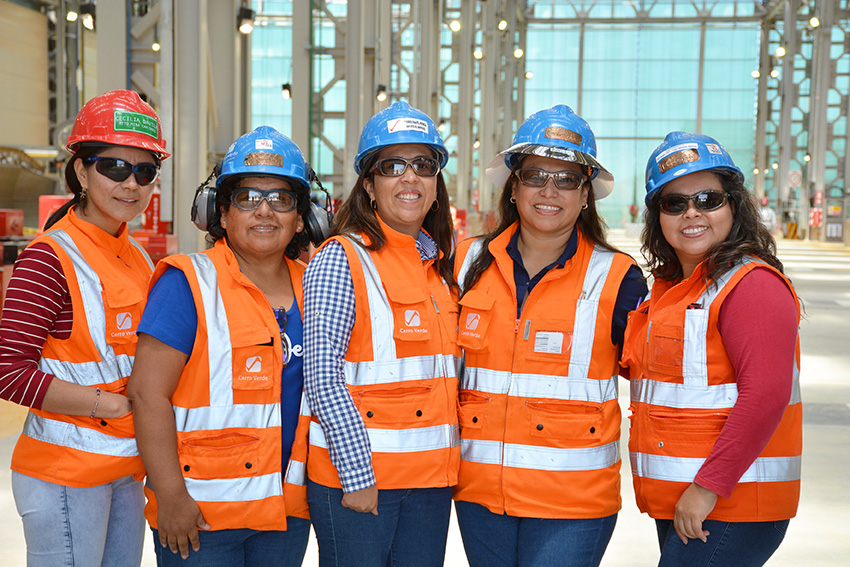 ---
To learn more, please see our 2022 ANNUAL REPORT ON SUSTAINABILITY
---

BACK TO WORKFORCE > INCLUSION & DIVERSITY